Planning for your next business strategy? With the fierce global competition and the rising need for businesses to start expanding and accessing new markets, it's not enough to settle for one local market. 
If you're a business owner with an international expansion plan for your business in the future, one thing you need to integrate is translation services for your digital marketing strategy. 
Marketing translation services are key for businesses to not only grow global reach and revenue but to stand in the face of challenges that they might face, from inflation to pandemics. 
For your business to achieve global success, you must plan ahead your digital marketing translation strategy that hits the right spots with your international audiences and convince them to take action.
How does digital marketing translation work? Why should you do it? How to do it? And who can help you with it? Let's dig in to find out!
First, What Is Digital Marketing Translation?
Digital marketing translation is the practice of recreating your brand's online presence in a new language or new market, and for new audiences who might be completely different from your usual local customers. 
A successful marketing translation is about translating your brand's voice and ideas into creative messages and campaigns that resonate with the new audience's language, culture, and needs while addressing their pain points.
But the question is what to translate. What type of content should be translated in your digital marketing strategy? Here is a list of content types you should consider translating for your global audiences:

How Can Digital Marketing Translation Benefit Your Business?
In today's business, you can't afford to miss on greater growth opportunities and doubled revenues. Can you imagine how many potential customers you are losing just because you don't speak their language?
Smart companies know that you have to speak the language of your customers. Literally, speak their native language. If you're planning to expand your business and reach new markets globally, then you have to add digital translation to your marketing strategy.

Here's why.
According to GALA (Globalization and Localization Association), 65% of multinational enterprises believe marketing localization is very important to increase their revenues. Furthermore, 60% of the most well-known websites in the world support multiple languages. And companies that increased their translation budget were 1.5 times more likely to report an increase in their overall income than their Fortune 500 counterparts.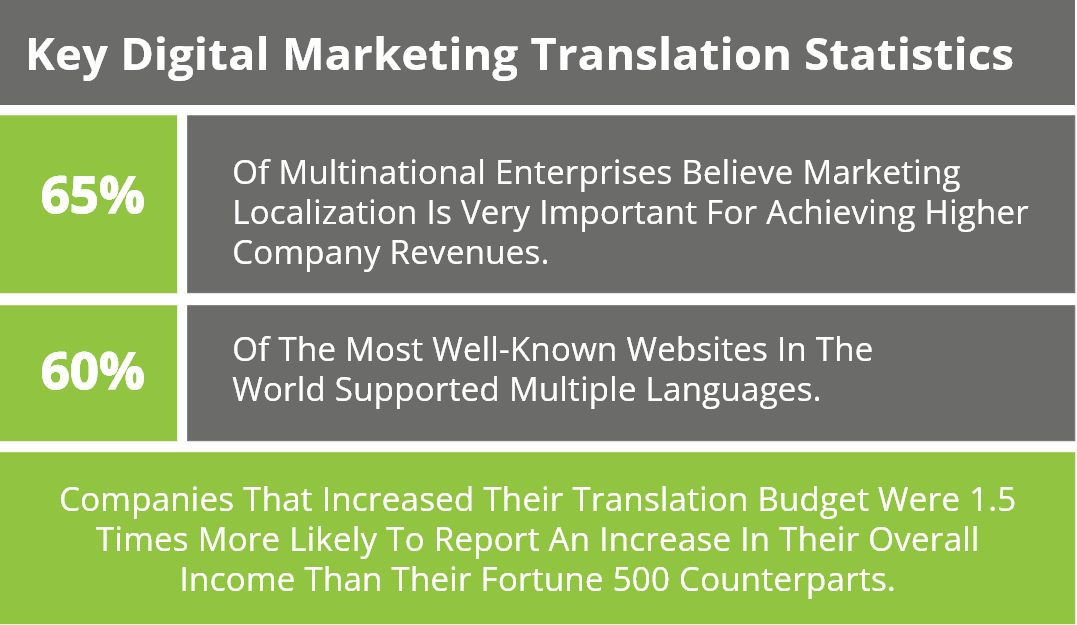 Imagine doubling your engagement rate by 1.1 billion users only by translating your digital marketing strategy into Chinese. This is what marketing translation services can do to your business, giving you wider access to consumers and spreading the word about your brand constantly.
You might think that using just English for your digital presence is efficient enough to reach and connect with an international customer base.

In fact, the English language is spoken by 1.5 billion of the population according to a recent report from Statista. However, there are still billions of people who don't speak it. That's 85% of the population who don't speak English, and those might be the next potential customers, only if you decide to connect with them in their own languages and translate your digital marketing content.

Committing to using only English for your website or social media presence might be holding back plenty of sales for your business. In fact, the language of your website content drastically influences consumers' willingness to make a purchase. The product you sell or the service you provide has unlimited growth opportunities when translated into different languages, and your potential customer is one step away from being your loyal customer only through speaking the language they speak. 
Not convinced enough? These numbers represent the significance of marketing translation for the success of your business globally. 
Common Sense Advisory survey found that:

Not only that but also a 2011 study from the European Commission corroborated Common Sense Advisory's findings and stated that: 

How can your consumer trust the quality of your product/service and take action if they cannot understand or relate to it? Translating your digital marketing materials can build great confidence in your services and help position your brand as internationally recognized, trusted, and familiar to your consumers.

When communicating your brand message/voice to new audiences in a way they understand and relate to in the language they speak, you are offering a sense of security and assurance that this brand understands consumers' needs and wants and can be trusted.
A marketing translation agency won't only help you reach out to people around the world but also can drive more engagement and eventually result in more conversion and sales. And that's not just for businesses that are planning to establish their businesses outside their home country, but also particularly for those that aren't physically located in a particular region, such as cross-border e-commerce businesses.

When communicating with people with content that's not only in their own languages but that's relevant to their culture and preferences, they connect with your brand. They understand what you can offer them and eventually engage with your brand. And the more effective the translation, the more engagement as well as the conversion and sales you can achieve.
Miscommunications with your consumers might cost your business significantly due to the problem-solving strategies you will have to make and the support teams you'll need to hire to handle all these issues.
The famous global bank HSBC Holding is a great proof of how significant the quality of transcreation is in any marketing translation campaign. 
The bank's multilingual marketing campaign totally went wrong, when they mistakenly translated their campaign slogan "Assume Nothing" to "Do Nothing". This translation mistake has significantly affected the bank's marketing strategy, costing them $10 million more for a rebranding campaign to market their new slogan that says "The World's Local Bank".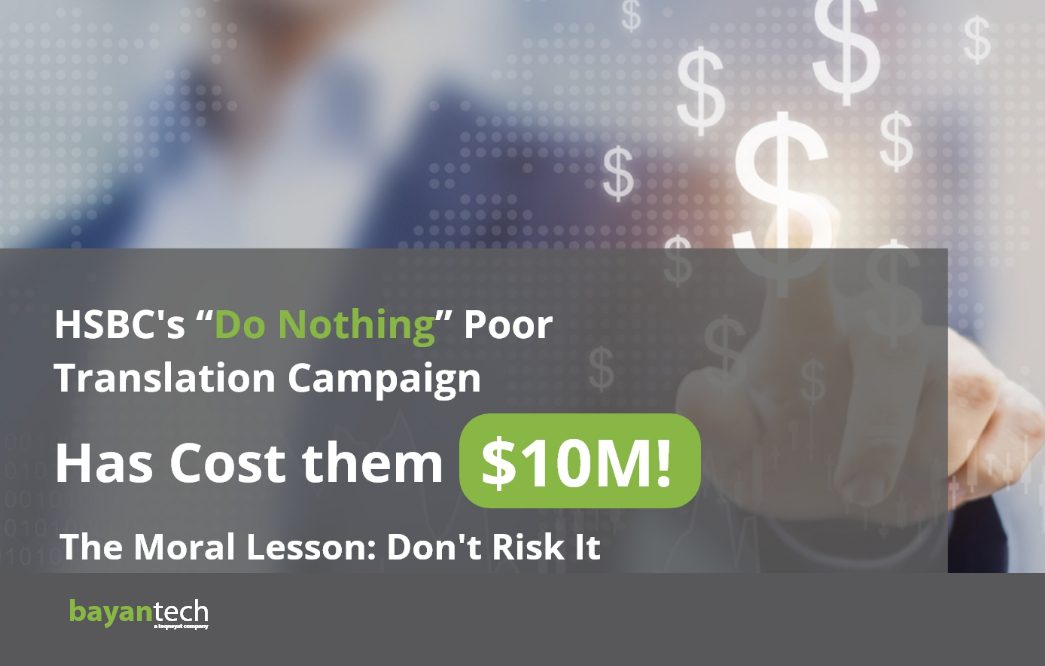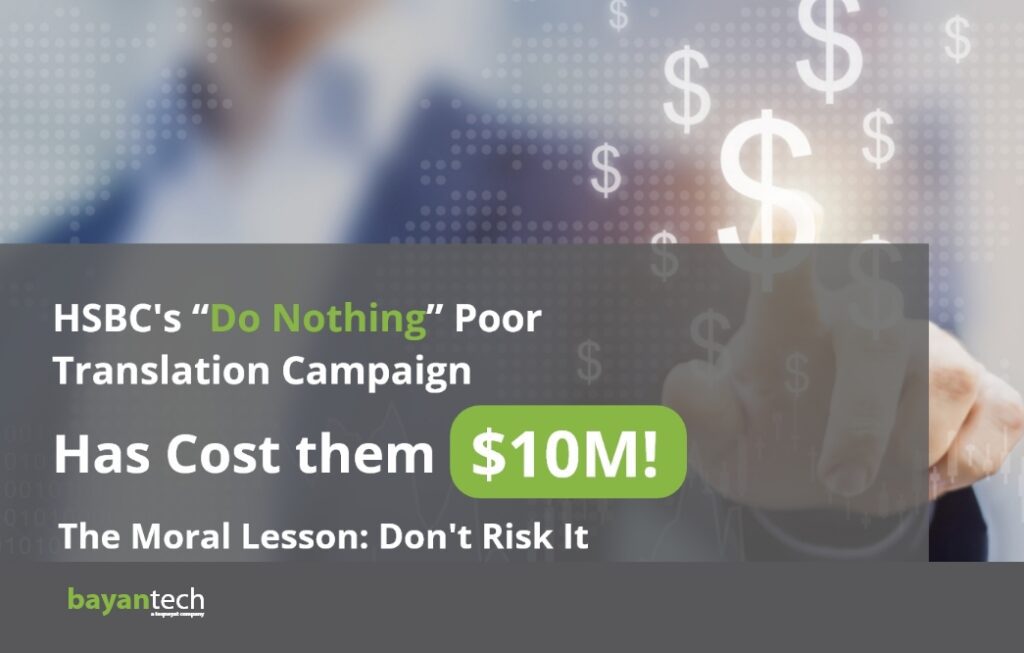 Digital marketing translation is not just about a literal translation, it's a cultural transcreation. You adapt your content to fit into new cultures you're approaching, where they resonate with your message, while still staying faithful to the essence of your brand. The blend of translation, localization, and transcreation helps prevent miscommunication and offensive marketing campaigns.

This way, you can save time and resources, and your team will be more available to develop new strategies rather than cleaning up miscommunication mistakes. And more importantly, you save (and even enhance) your brand image and reputation.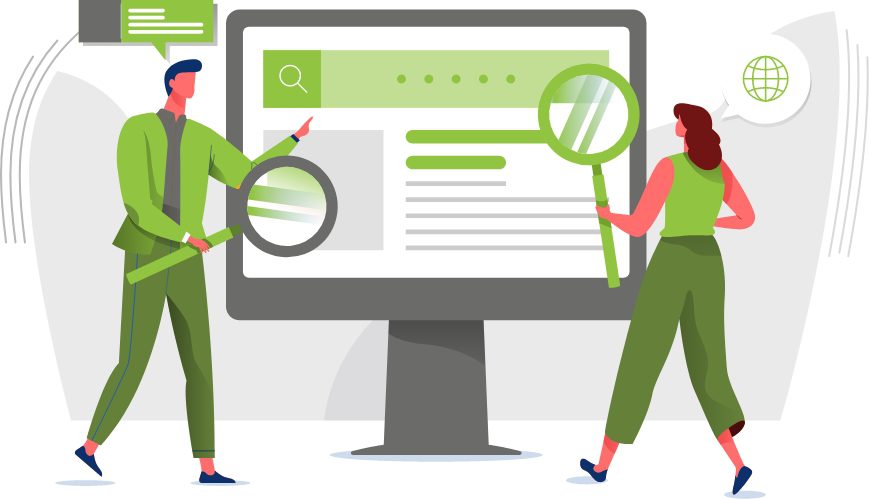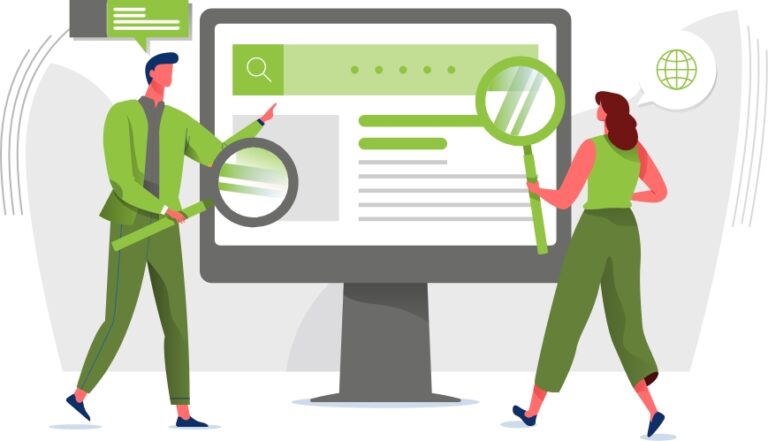 Translation is one of the smartest expansion strategies to successfully position your brand in global markets. Translating your digital marketing material empowers business global expansion aspiration by making your online content more seen and noticeable. 
The competition is fierce in today's business world. If you're not willing to go global and multilingual, you will end up being crushed by large global businesses. Planning a smart multilingual marketing approach will help your business to stand ahead, be positioned as a global market leader, and give your business the unique edge it needs to win the competition.
Sign up to our newsletter to receive the latest blogs and news.
How Multilingual Marketing Works?
Digital marketing translation plays a very crucial role in marketing your brand globally. To make the best out of digital marketing translation, you need to be aware of these key globalization tactics: 
Translate your website content to your targeted market's language, which maximizes your website accessibility and services/products availability across all languages and regions.
Recreating your brand's digital marketing content to match your prospective audiences' needs in their own languages. This can include all types of online communication materials.
Adapting ideas when straight translation fails to generate a substitute that elicits an emotional response from the target audience; particularly significant for marketing, slogans, and creative material.
Extending your online visibility in global markets by optimizing your website for international search engines as well as for people in different countries and who speak different languages.
 Localizing and adapting your audiovisual content to appeal to a wider audience through subtitling, transcription, and voice-over.
Having a multilingual customer service team for the new target audience you're approaching assures these audiences that your business can provide the help they need in their own language.
A Client Guide for Transcreation in Global Marketing Strategy
Download our detailed guide to learn more about the difference between Translation, Transcreation, and Localization and how they can bring significant benefits to your business.
Digital Marketing Translation Done Right
One great example of successful digital marketing translation is IKEA, the famous Swedish furniture chain that sells ready-to-assemble furniture.

IKEA localized its website to perfectly fit its different and global consumer base, designing its website in 26 languages and across 31 countries and regions. Each country has its own peculiarities in terms of preferences and style of communication, pricing modules, furniture taste, and of course culture. And IKEA has put all that in mind while recreating its website for different target audiences.


4 Tips to Implement Digital Marketing Translation into Your Business Strategy
Now, how can you put that into action? Here are 4 tips to get you started.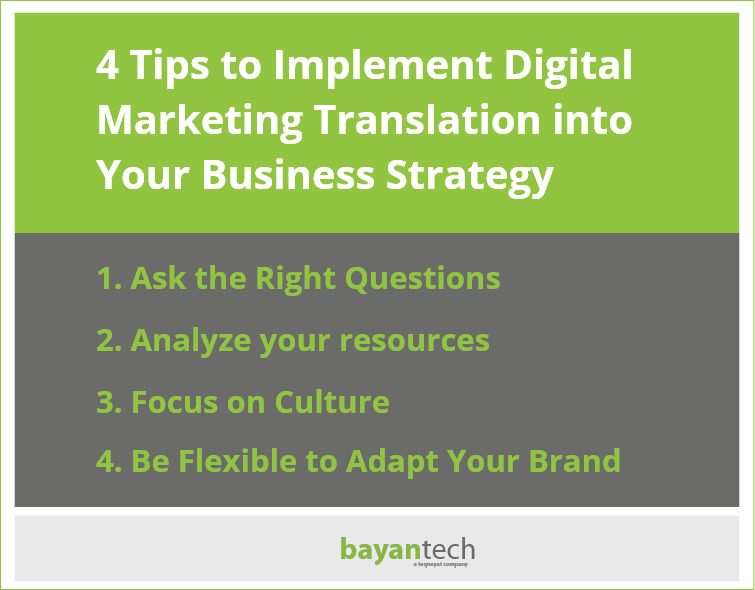 To set the scope of your strategy, you need to find answers to the following questions:
Before taking the first step to translate your digital marketing content, analyze your current business resources. Search for the best translation agency to partner with to help you recreate your multilingual presence effectively.
When translating your digital marketing content, don't rely on translation only. Culture should be heavily integrated through localization and transcreation. This way, your content can be shaped in a way that doesn't only speak their language but essentially reflects their culture and emotions, and eventually impacts their perception of your brand. 

Don't commit to one shape or form for your brand. Yes, you need to keep your brand's voice and identity but you must be flexible to adapt it to fit into the new market cultures you're planning to approach.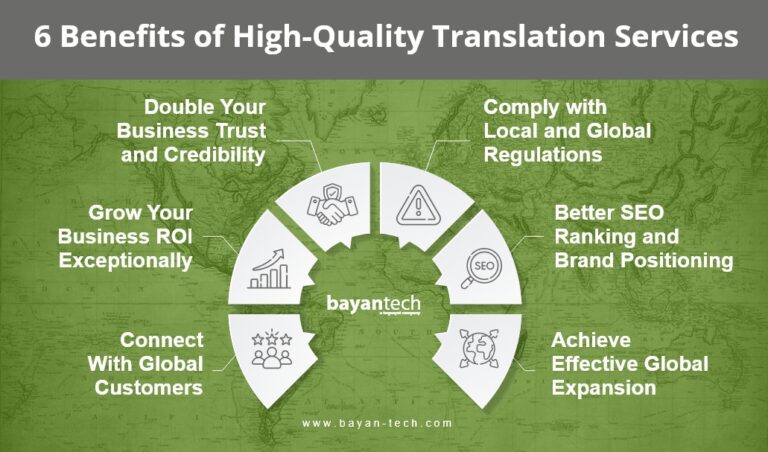 Get Your Business Global. Work With a Leading Language Services Provider for Your Multilingual Marketing
If you decide to go for digital marketing translation, you need to choose the right partner to help you implement the right strategy the right way. 
At bayantech, we gather almost two decades of experience in professional digital marketing translation, localization, and transcreation services, having worked alongside the most influential companies in MENA. Our multidisciplinary team of digital marketing translators, editors, proofreaders, and project managers will ensure that your expectations are exceeded at all times. 
bayantech offers the highest quality digital marketing translation services in 120  languages, matching cost-effectiveness and fast turnaround times with unparalleled quality. Ready to implement full-scale digital marketing translation? Leave it to bayantech expert teams. Get a detailed translation service quote or contact us now!