Delivering powerful communications in Kurdish
with unmatched quality, efficiency, and speed.
Professional, Fast, and Affordable Kurdish Translation
bayantech offers premium-quality Kurdish translation and localization services, relying on a huge in-house team of experienced, certified, locally based native speakers with subject-matter expertise, who are there to support your global growth strategy and help you become global-ready.
Using the latest technologies and customized Translation Memory (TM) and applying industry standards, bayantech guarantees unsurpassed quality of Kurdish translations with fast turnarounds and at competitive rates.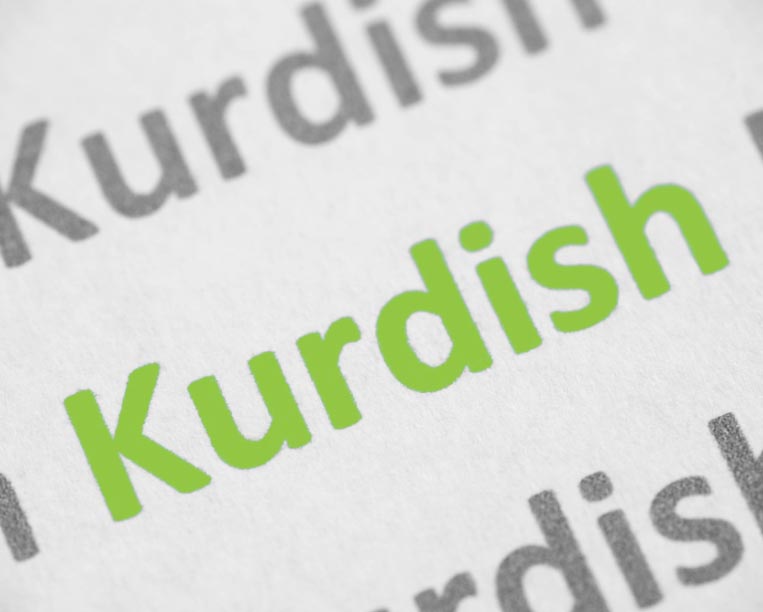 Our Quality Kurdish Translations Are The Encapsulation Of The Unparalleled Competency Of Our Project Managers Who Achieve In-Depth Understanding Of Each Project's Target Audience And Market Goals and Oversee Our Meticulous Quality Assurance Procedures, Helping our Clients Cross Cultural And Linguistic Barriers.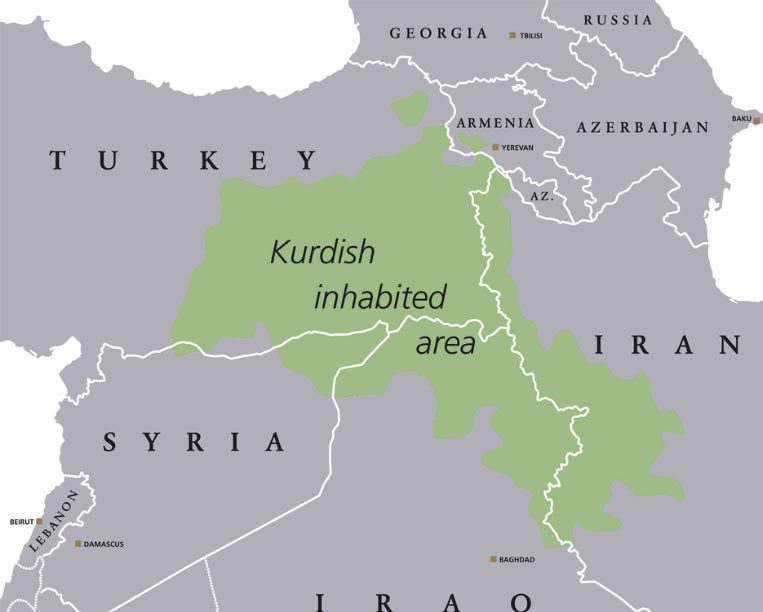 The Intricacies of Kurdish Translation
The fact that the Kurdish language has been written using four different writing systems, including Arabic, Latin, Cyrillic, and Armenian, brings challenges to the Kurdish translation services. A harbor of diverse cultures, the Kurdish language is abundant with a considerable number of loanwords from Arabic, Armenian, Caucasian, and Turkic origins.
bayantech supports all variations and writing systems of the Kurdish language. 
Only Kurdish native speakers with a deep understanding of the subject matter are to be assigned Kurdish translation projects. With our scalability and rich resources, we successfully deal with any Kurdish translation project, no matter how big it is or how tight the timeframe might be.
Understanding that the Kurdish culture bears traces of a variety of other cultures, we make sure translations are culturally adapted to the target audience through our robust QA system. We don't just translate words… we bring the essence of the Kurdish values and cultural norms into your message.
Communicating with a Kurdish customer base of 20 million takes your business to new heights.
Kurdish is the most widely spoken language in the Kurdistan Region.
With 20 to 30 million native speakers, Kurdish is divided into three groups, where dialects from different groups are usually not mutually intelligible.
Northern Kurdish (Kurmanji) is the largest dialect group, spoken by an estimated 15 to 20 million Kurds in Turkey, Syria, northern Iraq, and northwestern Iran.
Central Kurdish (Sorani) is spoken by an estimated 6 to 7 million Kurds in much of Iraqi Kurdistan and the Iranian Kurdistan Province.
Southern Kurdish (Pehlewani) is spoken by about 3 million Kurds in Kermanshah and Ilam provinces of Iran and in the Khanaqin district of eastern Iraq.
There are other dialects that are spoken by smaller numbers.
The Sorani Kurdish dialect uses Arabic script while the Kurmanji Kurdish dialect is written in Latin script. The standard Sorani form of Central Kurdish is one of the official languages of Iraq.
What Makes bayantech Different?

Professional Services

+15 Years of Experience

Flexible Turnarounds Timely Delivery

Certified Quality Assurance

24/7
Support

100% Quality Guarantee

Affordable
Rates

Complete
Security

Customer Satisfaction

Technological Advantage
bayantech Kurdish Translation Services
bayantech manages all Kurdish localization and translation projects with an uncompromised commitment to quality and excellence. This commitment spans from the moment a project is requested and the careful selection of locally-based, in-house, Kurdish translators with extensive subject-matter expertise to carrying out our stringent 3-eye (TEP) QA principle which meets the rigorous ISO 9001:2015 and 17100:2015 certified quality assurance systems. In addition to that, bayantech relies on state-of-the-art translation tools and up-to-date style guides and terminology glossaries to ensure an accurate and consistent translation.
It's a fast-paced world and we understand how tight or aggressive your schedules might be. bayantech optimizes the whole translation and localization process through the implementation of innovative technology and strategies, such as Translation Memory (TM) tools, providing an ideal balance between the highest quality and fast turnarounds.
We pride ourselves on providing you with outstanding Kurdish translation and localization services at the most competitive rates in the industry. Utilizing high-tech tools, we not only save your time, but we also offer the best value for your money, all while delivering the highest quality possible.
bayantech Kurdish Translation
and Localization Services
bayantech provides comprehensive and expert Kurdish Language and localization solutions for
all types of content, including:
Professional Translation Services for All Industries
bayantech offers innovative translation and localization services across a range of industries.
Languages we translate into
We help you expand your business with our professional language translation service,
supporting the most challenging languages.
If you have a big project that needs to be translated,
we are here for you
order a quote now to have an instant assistance
we will quickly back to you
Subscribe to our newsletter and see the latest industry news, stats and trends right in your inbox.