Arabic Translation Services
Delivering powerful communications in arabic
with unmatched quality, efficiency, and speed.
Arabic Translation Services
Although Arabic is one of the oldest languages in the world, it still stands strong and remains one of the most powerful languages, being the official language in more than 20 countries and becoming the 5th most spoken language in the world today as well as one of the six official languages of the united nations.
The power of the Arabic language is highlighted by the MENA region (the middle east and north Africa) being a dynamic hub for global businesses. In order to operate and break into this vibrant and ever accelerating MENA market, whatever your business sector is, Arabic translation services will get your business a leg up.

Based in the heart of MENA, bayantech offers reliable Arabic language translation to help you effectively communicate with Arabic speakers and drive your business growth and development in the region.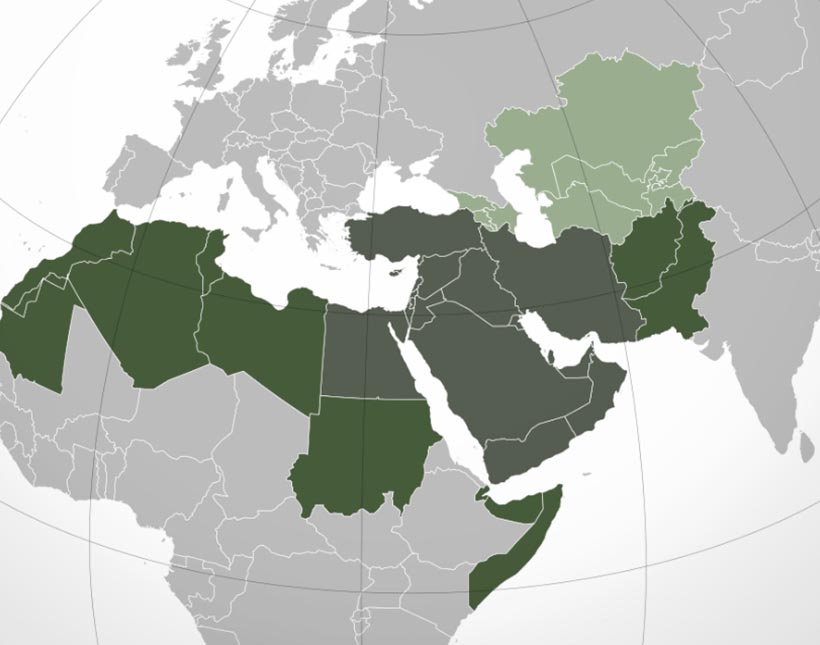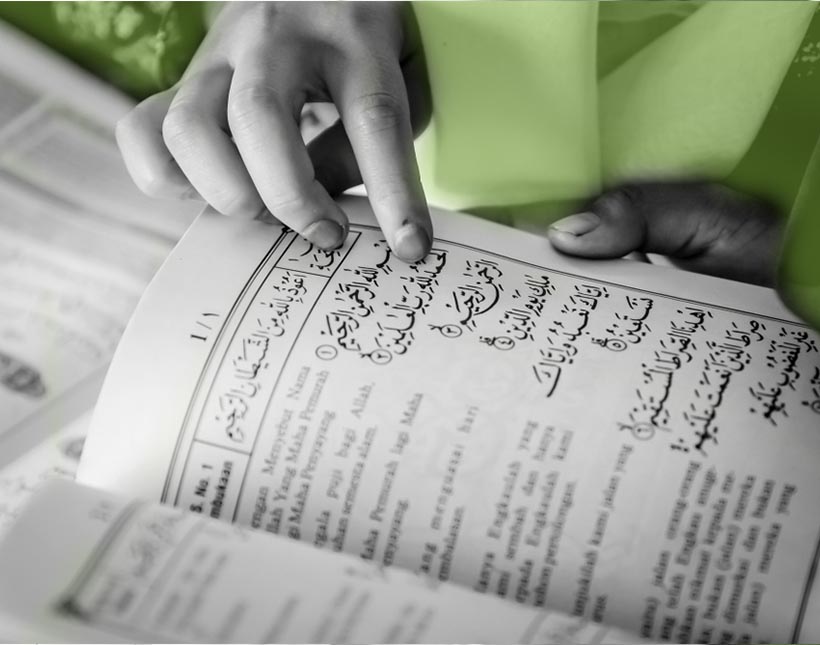 bayantech Arabic Translation Services: Bringing the Arab Market Closer than Ever
With over 15 years of experience under our belt, bayantech offers certified and accurate arabic language translation and localization services. We've developed perhaps one of the largest Arabic translation team in the industry. They are all certified and locally-based Arabic linguists and translators who have extensive subject-matter expertise.
Our Arabic language translation services harness the power of top-notch technologies, cat tools, and customized translation memory ™ tools as well as industry standards to guarantee the highest quality within the time and budget specified.
bayantech Arabic translation services help you cross all linguistic and cultural barriers and provide unmatched and tailored support for your endeavors of growth and expansion in the Arab market, empowering you to establish a strong market position.
Expand Your Business in the Thriving Arab Market
Interesting Facts about the Arabic Language
With around 300 million people speaking Arabic around the globe, it's no surprise that the Arabic language has spread to practically all corners of the world. It's a language that conveys deeply a rich history and a great civilization. It's the language of Islam and Qur'an, the holy book of Muslims. Arabic is a poetic and rich language that has distinctive features, making it equally beautiful and complex.
Arabic belongs to the Semitic language group, which also includes Aramaic and Hebrew.
Arabic is written from right to left, but Arabic numbers are written from left to right.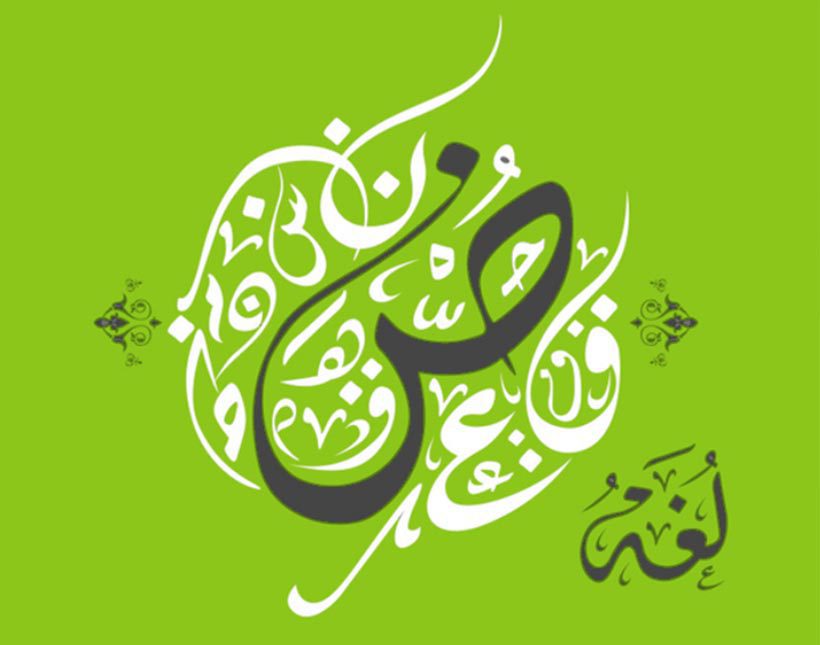 There are sounds in Arabic that don't exist in other languages, such as "ح".
Arabic has 2 forms, Classical Arabic and Modern Standard Arabic, and a variety of dialects.
Arabic is believed to have the richest vocabulary. There are more than 100 words for "camel" and 11 for "love", for instance.
Capitalization and abbreviation don't exist in Arabic.
Arabic is a cursive language; i.e. the letters connect to one another.
Powered by native experts based in their home countries in the MENA region, bayantech Arabic language translation is accurate, natural, and fluent.
Let's Discuss Your Arabic Translation Project
What Makes bayantech Different?

Professional Services

+15 Years of Experience

Flexible Turnarounds Timely Delivery

Certified Quality Assurance

24/7
Support

100% Quality Guarantee

Affordable
Rates

Complete
Security

Customer Satisfaction

Technological Advantage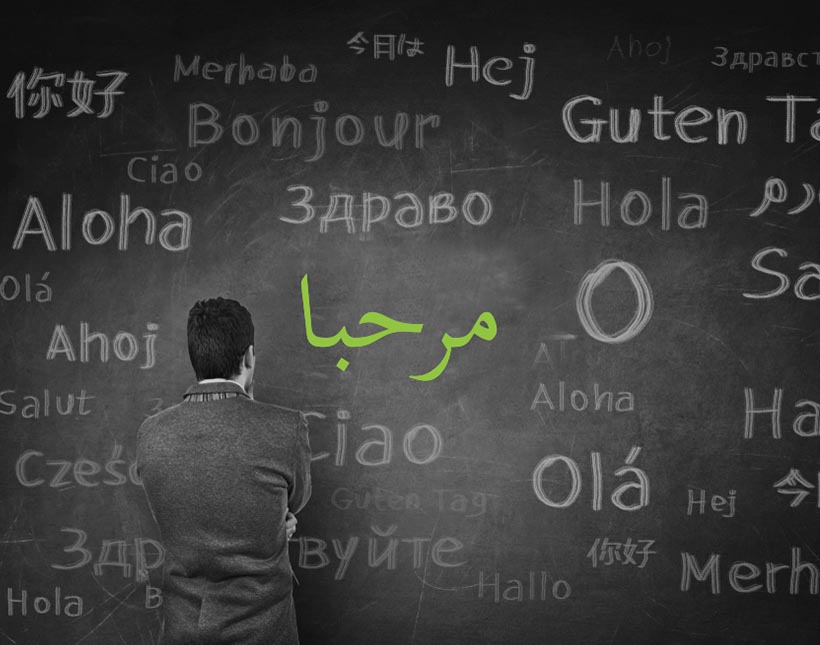 Arabic Dialects and Challenges
Arabic language acts as a link to bring the diversity of the MENA region together. It's why a high-quality Arabic translation shouldn't only bring linguistic fluency, following the Arabic rhythm, but also should embrace the wide variety of cultural norms and moral values of the region.
While roughly four major regional dialects of Arabic have been identified in the Arab world today, a multitude of dialectic variations can be noted, differing greatly from one another to the point of mutual unintelligibility. Arabic speakers use a mixture of standard Arabic and the regional dialect to varying degrees, which can be a pothole on the road to the Arab market.
Although Modern Standard Arabic (MSA) is understood by almost all Arabic speakers, choosing the right dialect is of paramount importance, specifically for marketing and games translations, which usually involve slang language and are required to be locale-specific to appeal to the target audience.
Expert Arabic Translation Teams – Bringing Translation in Tune with the Arab World
Reaching out to Arabs requires a clear and effective communication. The cultural diversity and linguistic distinction can be an impediment … but not anymore. At bayantech, we realize that only a native-speaking, culturally aware linguist is able to provide communications that are precise, relevant, and impactful.
Our Arabic translators are native speakers who have a solid understanding and in-depth knowledge of the Arabic language and culture, which is almost an impossible mission for non-native speakers.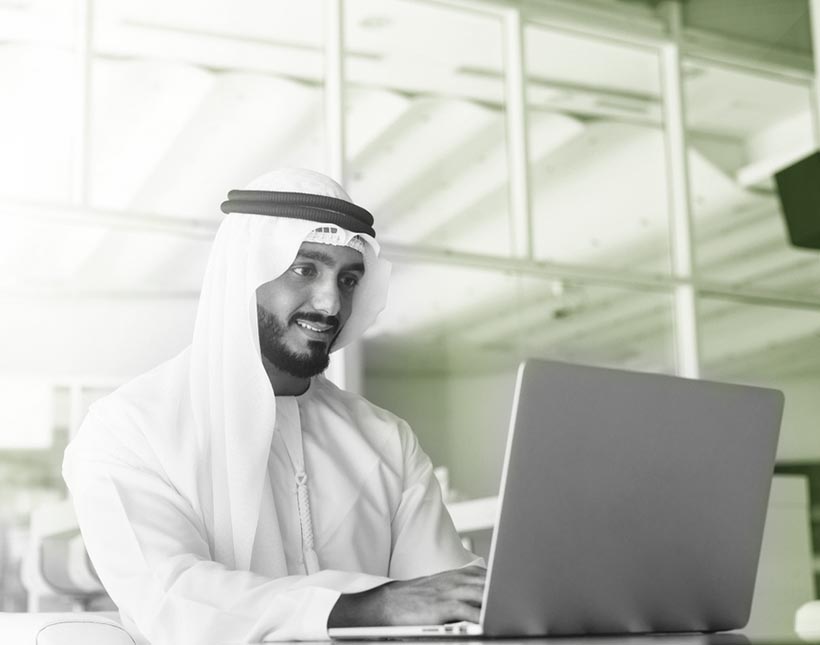 Whether it's a document or a website, they are industry-specific experts who are adept at conveying the right dialect, capturing meaning, tone, and cultural nuances, and delivering translations that are meaningful and appealing to your Arab audience.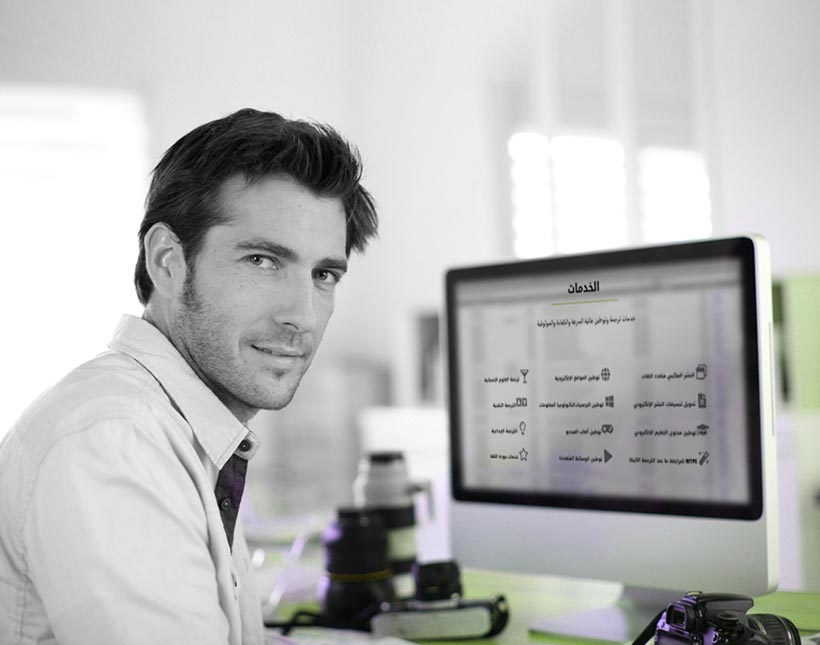 Arabic Desktop Publishing Services
The fact that Arabic is written from right to left (RTL) presents technical difficulties because, after translation and localization, the layout will need to be flipped. bayantech Arabic desktop publishing complements our Arabic language services. We integrate desktop publishing to make sure that your content will be free of any technical or format difficulties. We have wide expertise in translating RTL languages, as well as LTR languages. Using the right tools, we support all file formats and masterfully handle the technical pitfalls of RTL and  bi-directional texts. Our skilled DTP specialists and designers make sure that your accurate and effective Arabic content flows nicely and that the text reads correctly and lacks any awkward mistakes.
bayantech Arabic Translation
and Localization Services
bayantech provides comprehensive and expert Arabic language translation and localization solutions for all
types of content, including: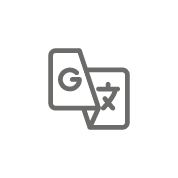 Arabic Document
Translation Services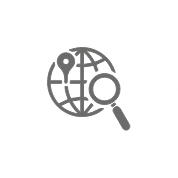 Arabic Website
Localization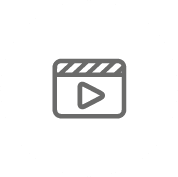 Arabic Multimedia
Localization

Arabic Desktop
Publishing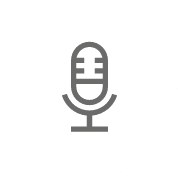 Arabic
voice over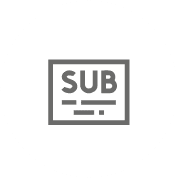 Arabic
subtitling
Arabic
transcription

Adaptation

Testing

Cultural
Consultation
Content
Writing

Languages
Quality
Services

eLearning
Localization

Machine
Translation
Post-Editing
Professional Translation Services for All Industries
bayantech offers innovative translation and localization services across a range of industries.
Languages we translate into
We help you expand your business with our professional language translation service,
supporting the most challenging languages.
If you have a big project that needs to be translated,
we are here for you
order a quote now to have an instant assistance
we will quickly back to you
Subscribe to our newsletter and see the latest industry news, stats and trends right in your inbox.