Get professional translations that connect people and build businesses.
With nearly two decades of experience, bayantech is one of the most trusted and innovative translation service providers. Our translation services reach beyond words to make your message connect on a personal level with people around the world. We get that done with unmatched precision, scalability, and speed.
Quality Translation Services to Meet Your Business Needs and Market Demands
bayantech offers a full-suite of professional translation and localization services tailored to your particular industry, audience, and content type in more than 260 languages.
bayantech was founded to fulfill the growing demands of the fast-paced global market and to support the growth of businesses and individuals. Over the years, we've been responsible for hundreds of thousands of a diverse variety of translation projects for small and big corporate businesses and organizations, both public and private, working hard to serve as an ally to our clients to help them confidently enter new markets and firmly establish their brands globally.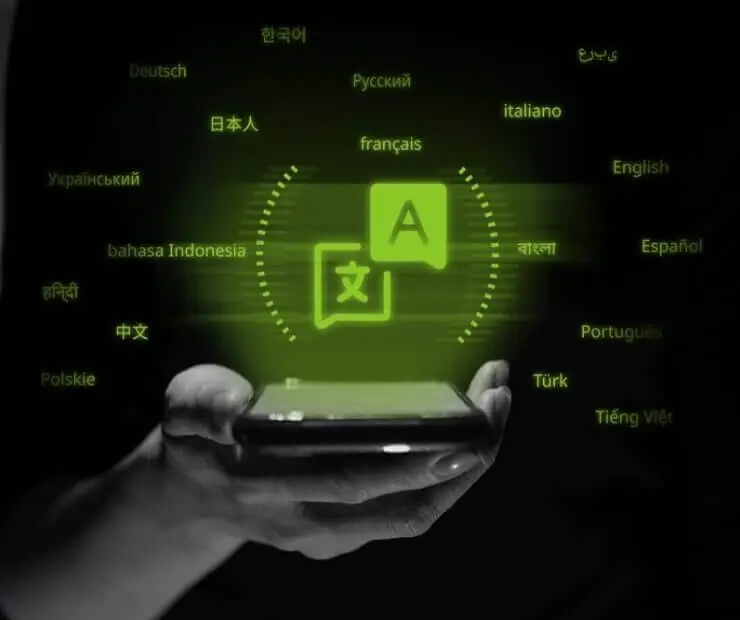 Our work and years in the industry have allowed us to develop expertise and build specialized teams, tools, and processes in order to consistently deliver quality at the speed of your business. We are equipped to innovate and shape our support, making sure that our partners receive the best service possible, where their needs and objectives are suitably and smoothly fulfilled.
It's the kind of service we are known for.
Create Translations That Maximize Your
Global Impact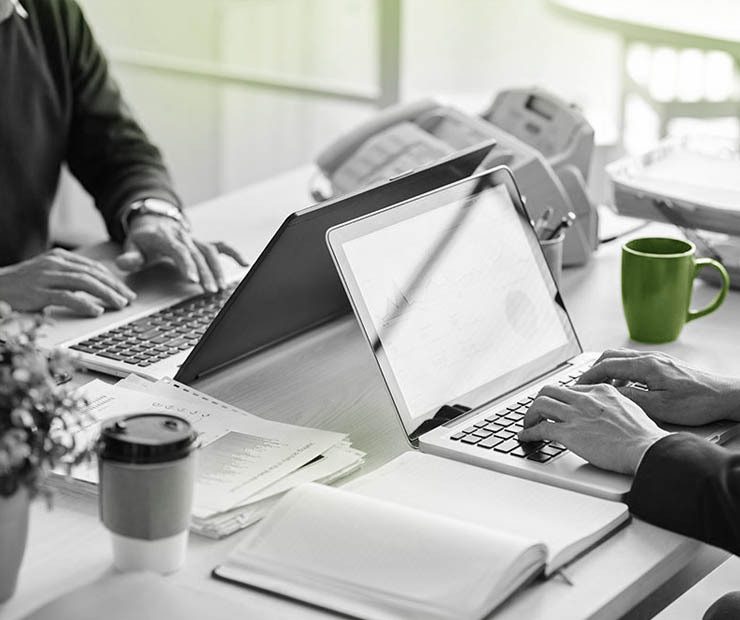 Human Language Translation Services: Done by Humans… For Humans
Computers can translate languages, but they just can't translate as efficiently as humans can! The word "translation" means "a carrying across" or "a bringing across", and it involves much more than understanding what each word in a text means.
This is why we see our translation services as an art of transforming the whole context, intent, nuance, tone, style, and emotions so that it feels as if the content is originally written in the target language, balancing accuracy and naturalness. And because your translation is intended for humans, only humans can master that art.
Coming from this understanding, bayantech language translation services are 100% human-powered. We rely on a huge global network of certified and experienced native translators and editors who have linguistic mastery, deep cultural knowledge, and extensive subject-matter expertise. They are all carefully vetted on the basis of strict criteria, where they should pass rigorous testing and training programs, alongside their years of experience and educational qualifications.  With the help of our project managers and our intelligent allocation system, your translation project is entrusted to the right talent with the particular industry expertise for each project, which guarantees the highest levels of quality, while maintaining the integrity of your content.
Thanks to our people, bayantech hits the sweet spot of speed and accuracy. If this
outcome interests you, then bayantech is the right place for your business.

Technical Documents &
Product Documentation

IT &
Software Manuals

Help/Support
Documents

Legal
Documents

Corporate Policies
and Regulations

User Guides

eLearning Modules &
Training Materials

Presentations &
Press Releases

Catalogs &
Brochures

Patents

Marketing
Materials
bayantech Translation Process
As a leading translation services provider, bayantech follows a clearly structured and quality-driven translation process. No matter the size of your project or how complex it is and whatever your requirements, we have the technology that streamlines and automates our processes, which allows us to handle your projects in a timely and professional manner.
What Makes bayantech Different?

Professional Services

+15 Years of Experience

Flexible Turnarounds Timely Delivery

Certified Quality Assurance

24/7
Support

100% Quality Guarantee

Affordable
Rates

Complete
Security

Customer Satisfaction

Technological Advantage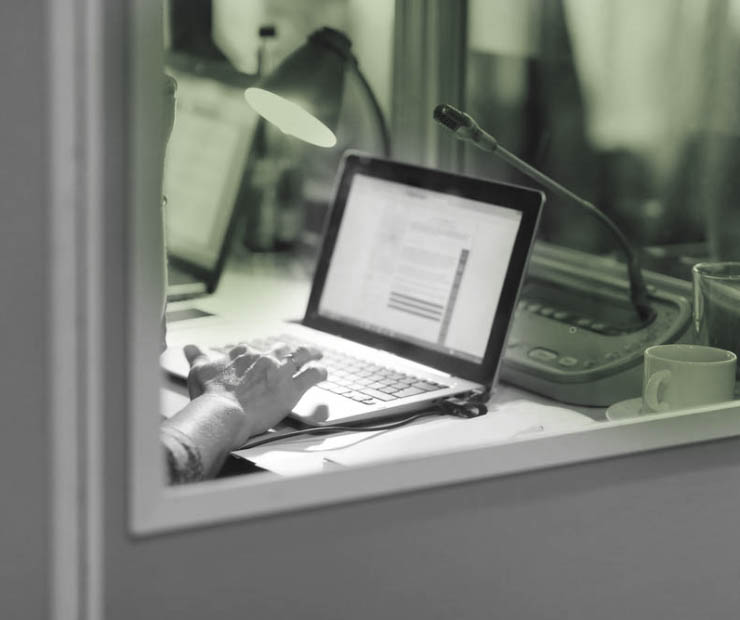 Our Quality Commitment
How We Work
Quality is at the center of everything we do; it's a priority and a commitment. You can always be sure that we'll spare no effort to deliver quality translation services, making sure you go global with confidence.
In order to consistently fulfill this commitment, bayantech has developed its own formula, where technology, quality assurance processes, and dedicated project management meet. Our formula doesn't only guarantee the highest quality possible, but also allows you to get your projects done much faster while sticking to your budget.
At bayantech, we use our very own Translation Management System, which ensures optimum translation workflow and gives you full control over the process. We also leverage cutting-edge translation tools, such CAT tools, translation memories, terminology management systems, glossaries, and style guides, which achieve consistency while cutting the translation costs to a minimum. In fact, thanks to these tools, the more you work with us, the more money you save – and the quicker we deliver.
Furthermore, our strict quality assurance processes are designed to maintain our ISO standards and achieve high degrees of quality and accuracy. We follow and regularly update our quality assurance processes to ensure improved translations to the very optimum and more controlled workflows allowing us to respond better to the needs of our clients and their projects. All these efforts and strategies are orchestrated by our skilled project managers who plan, coordinate, monitor, and deliver what our partners expect – professional translation services.
Professional Translation at Your Deadline.
Professional Translation Services for All Industries
bayantech offers innovative translation and localization services across a range of industries.
Languages we translate into
We help you expand your business with our professional language translation service,
supporting the most challenging languages.









Our Achievements Languages
If you have a big project that needs to be translated,
we are here for you
order a quote now to have an instant assistance
we will quickly back to you
Subscribe to our newsletter and see the latest
industry news and statistics