Delivering powerful communications in Swahili
with unmatched quality, efficiency, and speed.
Professional, Fast, and Affordable Swahili Translation
bayantech offers premium-quality Swahili translation and localization services, relying on a huge in-house team of experienced, certified, and locally based native translators who are there to help you become global-ready.
Using the latest technologies and a customized Translation Memory (TM) and applying industry standards, bayantech guarantees unsurpassed quality of Swahili translations with fast turnarounds and at competitive rates.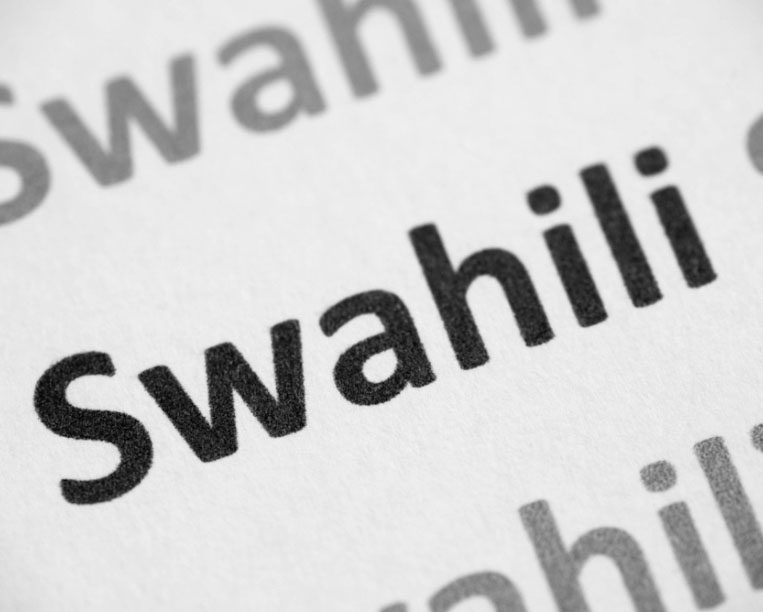 Our quality Swahili translations are the encapsulation of the unparalleled competency of our project managers who in-depth understanding of each project's target audience and market goals to achieve the objectives of your project and your business.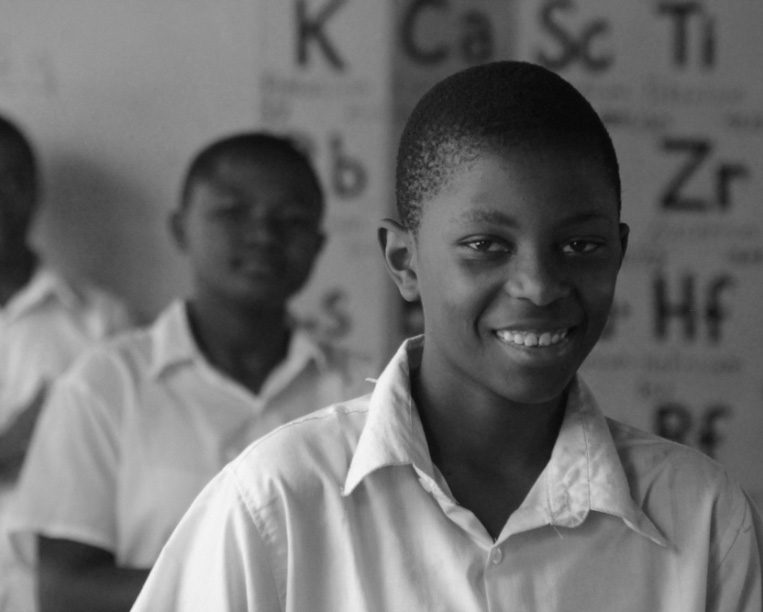 bayantech Swahili Language Expertise
Swahili's unique grammar and lexical morphology require special attention to detail. For example, in translating from Swahili to English, a common problem is different word choices, which usually results in irrelevant and awkward translations if machine translation is being used.
Applying innovative methodologies and industry best practices, bayantech relies on a huge talent pool of Swahili native-speaking linguists armed with updated glossaries and style guides, providing consistently accurate translations that are well adjusted to the locale-specific cultural beliefs.
However, it's not only linguistic and cultural accuracy that bayantech seeks, but also technical precision.
The Swahili writing system changed from an Arabic script to Latin script, which resulted in some differences in orthographic conventions between cities and authors over the centuries. Some ended up quite precise, but others turned out defective enough to cause some difficulty in their readability. With bayantech, you don't have to worry about that. Thanks to our in-house team of localization engineers and DTP specialists, you can rest assured all technical difficulties will be professional addressed and resolved. We support all character sets and fonts, expertly handling RTL, LTR, and bi-directional languages.
Seeking to grow in the African market, Swahili is your best asset!
With many countries in Eastern and Central Africa, such as Kenya, showing massive growth specifically in telecommunications and IT &technology, the demand for Swahili translations is skyrocketing.


Swahili is the most widely spoken language of Eastern Africa.


Swahili is natively spoken by around 5 million and an additional 135 million as a second language.


Swahili is an official and national language of Tanzania, Uganda, and Kenya, and is used as a lingua franca throughout East Africa. Swahili serves as a national language of the Democratic Republic of the Congo, where it is spoken in the five eastern provinces, and overall almost half of the population speaks it.


Swahili is also widely spoken in Burundi, Mayotte, Mozambique, Oman, Rwanda, Somalia, South Africa, Uganda, UAE, and the USA.


Swahili is not spoken only in East and Central Africa. Due to immigration and increased travel of people to different parts of the world, Swahili-speaking people are to be found in many other parts of the world.


Long-time interactions with other people bordering the Indian Ocean spread the Swahili language to distant places such as on the islands of Comoro and Madagascar and beyond, reaching South Africa, Oman, and the United Arab Emirates as well.


More Interesting Facts
The name "Swahili" comes from the Arabic word سواحل meaning "coastal dwellers."


Swahili includes a lot of vocabulary of Arabic origin as a result of contact with Arabic-speaking traders and inhabitants of the Swahili Coast.


There are also words in Swahili borrowed from German, Portuguese, English, Hindi, and French due to contact with traders and colonial officials.


Arab and Persian cultures had a great impact on the Swahili culture and the Swahili language.
Swahili used to be written using Arabic script, which was later replaced by the Latin script and became a standard.
What Makes bayantech Different?

Professional Services

+15 Years of Experience

Flexible Turnarounds Timely Delivery

Certified Quality Assurance

24/7
Support

100% Quality Guarantee

Affordable
Rates

Complete
Security

Customer Satisfaction

Technological Advantage
bayantech Swahili Translation Services
bayantech manages all localization and translation projects with an uncompromised commitment to quality and excellence. This commitment spans from the moment a project is requested and the careful selection of locally based, in-house, and native translators with extensive subject-matter expertise to carrying out our stringent 3-eye (TEP) QA principle which meets the rigorous ISO-900:2015 and 17100:2015-certified quality assurance systems. In addition to that, bayantech relies on state-of-the-art translation tools, up-to-date style guides, and terminology glossaries to ensure an accurate and consistent translation.
It's a fast-paced world and we understand how tight or aggressive your schedules might be. bayantech optimizes the whole translation and localization process through the implementation of innovative technology and strategies, such as Translation Memory (TM) tools, providing an ideal balance between the highest quality and fast turnarounds.
We pride ourselves on providing you with outstanding Swahili translation and localization services at the most competitive rates in the industry. Utilizing high-tech tools, we not only save your time, but we also offer the best value for your money, all while delivering the highest quality possible.
bayantech Swahili Translation
and Localization Services
bayantech provides comprehensive and expert Swahili Language Translation and localization solutions
for all types of content, including:
Professional Translation Services for All Industries
bayantech offers innovative translation and localization services across a range of industries.
Languages we translate into
We help you expand your business with our professional language translation service,
supporting the most challenging languages.
If you have a big project that needs to be translated,
we are here for you
order a quote now to have an instant assistance
we will quickly back to you
Subscribe to our newsletter and see the latest industry news, stats and trends right in your inbox.