Delivering powerful communications in Turkish
with unmatched quality, efficiency, and speed.
Professional, Fast, and Affordable Turkish Translation
bayantech offers premium-quality Turkish translation and localization services, relying on a huge in-house team of experienced, certified, in-country native Turkish translators and linguists who are there to help you become global-ready.
Using top-notch technologies and a customized Translation Memory (TM) and applying industry standards, bayantech guarantees unsurpassed quality of Turkish translations with fast turnarounds and at competitive rates.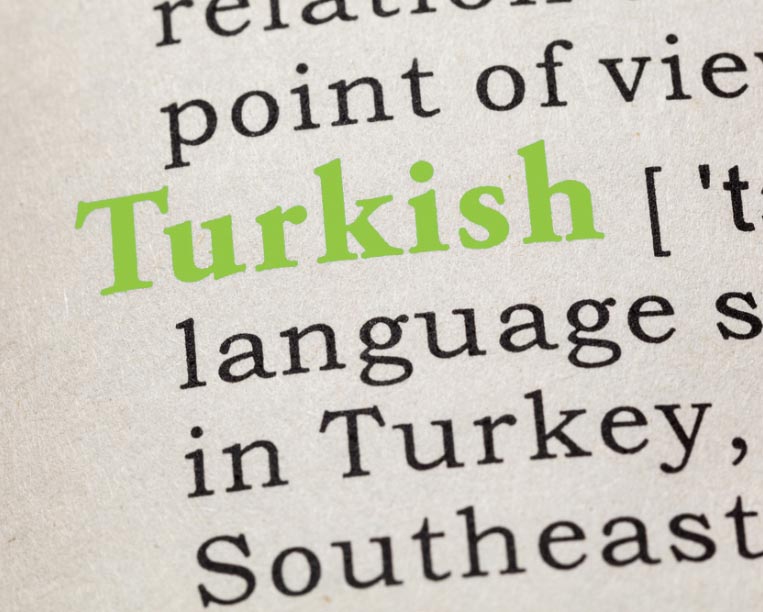 Our quality Turkish translation are the encapsulation of the unparalleled competency of our project managers who have the passion and in-depth understanding of each project's target audience and market goals in order to achieve the objectives of your project and your business.
We ensure high quality and affordable prices no matter how big your project is.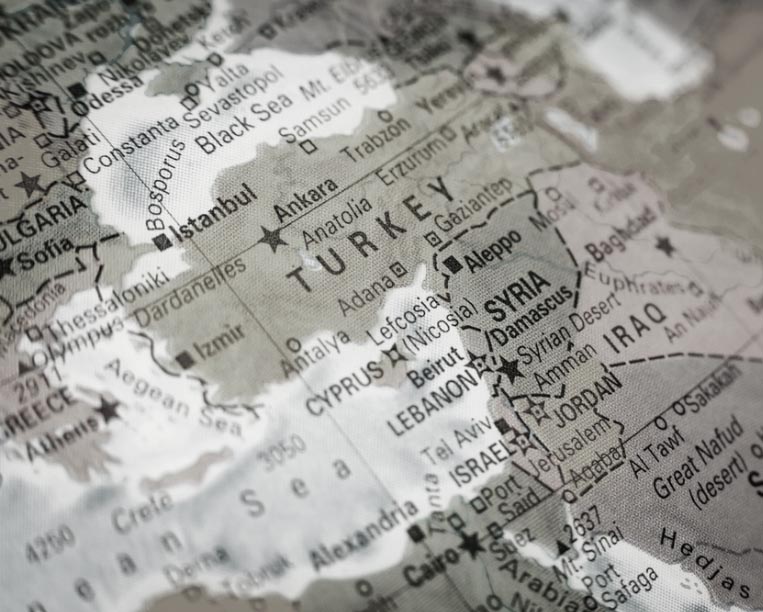 Challenges of Turkish Translation and How bayantech Approaches Them
A Turkish translation can easily go completely wrong; a missing diacritical mark can result in offensive or unrelated phrases. Moreover, the Turkish language involves quite a lot of complicated grammatical rules, where verbs come at the end of the sentence, as opposed to English, for instance.
That is why all Turkish translations should be efficiently and effectively carried out through combining the efforts of a team of qualified linguists with a diligent quality assurance system, where the editing and proofreading phases guarantee that spelling, grammar, and meaning are precise and clear.
bayantech's vast experience and stringent QA procedures, along with the high standards of accuracy that granted us the ISO certification, ensure consistency in providing correct, culturally adjusted Turkish translations.
We tailor your Turkish translation project to best suit your target audience's age range and cultural background. We not only translate your message, we give it the Turkish look and feel.
Conquering the Turkish market requires accurate and culturally relevant communications… and this is exactly what bayantech delivers!
Native Speakers
In Southeastern Europe
Native Speakers
In Western Asia
Turkish is the official language of Turkey and is one of the official languages of Cyprus. It also has official (but not primary) status in the Prizren District of Kosovo and three municipalities of the Republic of Macedonia.

More than two million Turkish speakers live in Germany, and there are significant Turkish-speaking communities in the United States, France, The Netherlands, Austria, Belgium, Switzerland, and the United Kingdom.
In addition, smaller groups of Turkish native speakers exist in other countries, such as Bulgaria, Cyprus, Greece (primarily in Western Thrace), the Republic of Macedonia, Romania, and Serbia.
With more than 58% of Internet users in Turkey, the Turkish market is recognized as an emerging market that opens its doors to golden opportunities of market expansion.
What Makes bayantech Different?

Professional Services

+15 Years of Experience

Flexible Turnarounds Timely Delivery

Certified Quality Assurance

24/7
Support

100% Quality Guarantee

Affordable
Rates

Complete
Security

Customer Satisfaction

Technological Advantage
bayantech Turkish Translation Services
bayantech manages all localization and translation projects with an uncompromised commitment to quality and excellence. This commitment spans from the moment a project is requested and the careful selection of locally based, in-house, Turkish translators with extensive subject-matter expertise to carrying out our stringent 3-eye (TEP) QA principle which meets the rigorous ISO 900:2015 and 17100:2015 certified quality assurance systems. In addition to that, bayantech relies on state-of-the-art translation tools and up-to-date style guides and terminology glossaries to ensure an accurate and consistent translation.
It's a fast-paced world and we understand how tight or aggressive your schedules might be. bayantech optimizes the whole translation and localization process through the implementation of innovative technology and strategies, such as Translation Memory (TM) tools, providing an ideal balance between the highest quality and fast turnarounds.
We pride ourselves on providing you with outstanding Turkish translation and localization services at the most competitive rates in the industry. Utilizing high-tech tools, we not only save your time, but we also offer the best value for your money, all while delivering the highest quality possible.
bayantech Turkish Translation
and Localization Services
bayantech provides comprehensive and expert Turkish Language Translation and localization solutions for
all types of content, including:
Professional Translation Services for All Industries
bayantech offers innovative translation and localization services across a range of industries.
Languages we translate into
We help you expand your business with our professional language translation service,
supporting the most challenging languages.
If you have a big project that needs to be translated,
we are here for you
order a quote now to have an instant assistance
we will quickly back to you
Subscribe to our newsletter and see the latest industry news, stats and trends right in your inbox.