Facts definitely speak better than empty promises. bayantech is your most reliable localization partner based on the below facts.
bayantech is a one-stop localization partner providing comprehensive and professional language services that are tailored to your needs, such as eLearning localization, video game localization, DTP, and more.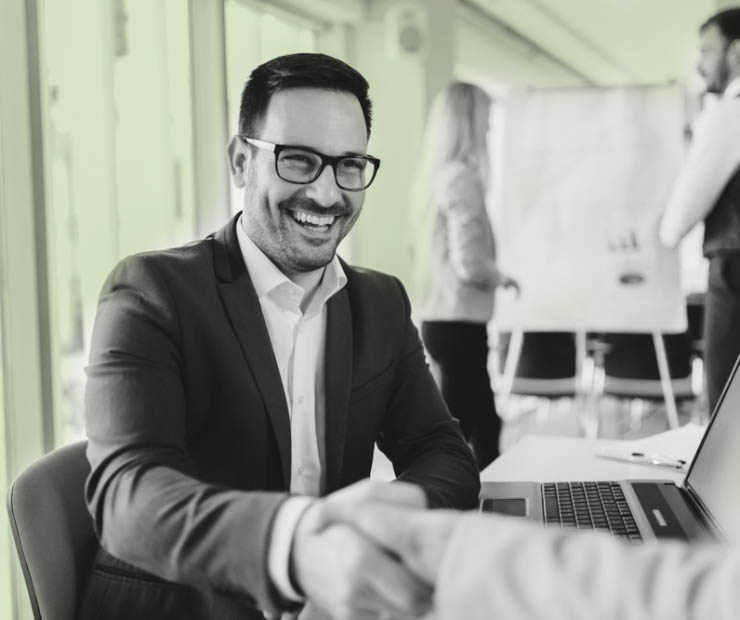 With more than 15 years of experience as pioneers in the industry of global translation and localization, bayantech is the partner you need and can trust to deliver nothing short of excellent quality. Throughout these years, we've managed a huge variety of projects, which has allowed us to develop our expertise and establish a professional reputation among global clients for our quality work, integrity, and dedication to client service. It's our experience that guides us to always stay ahead of the game.

Quality is at the heart of everything we do; it's a priority and commitment. We also believe quality is everyone's responsibility. This strong belief is shared amongst every team member and drives our motivation to adhere to the highest quality standards in each step of the translation/localization process. At bayantech, maintaining the utmost quality is not just a goal; it is rather a force of habit.

Our error-proof quality assurance system is manifested through consistently meeting the rigorous ISO 9001:2015 and 17100:2015 certification standards. In our constant pursuit of perfection, we implement stringent QA steps. A 3-eye Translate, Edit, and Proofread (TEP) QA principle is strictly followed by a carefully selected team of in-country, in-house, native-speaking linguists, ensuring uncompromised quality across all services.

Moreover, we are keen on using up-to-date style guides and terminology glossaries, guaranteeing consistency and eliminating language ambiguities.

Thanks to new technologies and translation tools, we are doing more with less, and doing it better, faster, and more efficiently than ever. Our technological capabilities help optimize workflow and deliver your projects successfully, on time, on budget, and aligned with business goals. Cutting-edge technology and a large talent pool of the highest-caliber linguists forge our perfect combination for offering unsurpassed quality with the minimum turnaround time.

We support all the major translation (CAT) tools (e.g., Trados, SDLX, Passalo, MemoQ, and Across) perfectly balancing accuracy and cost-effectiveness.
Certified Translation and Localization Services

Human-Powered Translation
No machine translations! bayantech relies only on locally-based, native-speaking translators and linguists who combine linguistic mastery, cultural knowledge, and subject-matter expertise to deliver efficient and powerful translation and localization solutions that not only convey the correct meaning but also resonate with your target audience's cultural nuances.

Impressive Client Portfolio
We are proud of our impressive and growing list of clients, which represents tangible proof of our unparalleled quality of services. Our top-notch localization and translation services have made us a preferred partner of choice for renowned global corporates like Financial Times, edX Courses, Microsoft, Man Power, and many more.

Whether it is software localization, document translation, website localization, or any other language service, our distinguished clients rely on our expertise and scalability in delivering world-class services.

We keep our clients' recognition as a first priority and an ultimate aim to reach. Nevertheless, recognition from reputable and highly distinguished organizations proves that we not only follow the industry standards but also pioneer innovations. Amongst the awards we recently received is the Certificate of Recognition – ICT Innovation Award by the Technology Innovation and Entrepreneurship Center (TIEC). bayantech is also a member of the GALA association.
We are equipped to shape our support, providing timely delivery to meet your schedule and adapt to any changes in your schedule. We have the capacity and capabilities to eff¬ectively and efficiently handle large volume projects at tight deadlines, without sacrificing the quality or the integrity of your projects.
At bayantech, you can expect great service at affordable rates. We deliver quality at the most cost-effective rates in the industry. Thanks to our translation management system, glossaries, and translation memories, we offer the best value for your money, where you don't get charged for repeated words.
bayantech protects your information, and your translations remain highly confidential. We rely on a centralized server where our teams can access everything securely. Moreover, our strict non-disclosure requirements and rigid confidentiality policy safeguard your data against security leaks.
We are committed to serving our clients around the clock to accommodate their local time zones. We are always available for urgent translation projects. Our teams provide support for any requirements or queries. Whenever you need, we are here for you. Talk to us anytime!
If you have a big project that needs to be translated,
we are here for you
order a quote now to have an instant assistance
we will quickly back to you
Subscribe to our newsletter and see the latest industry news, stats and trends right in your inbox.