Learning and developing are among the main aspects of being alive. Many people do not think that their lives have a purpose if they are not learning something new. With the emergence of technology, learning became easier and people started to seek eLearning. Furthermore, as epidemics like COVID-19 spread, people are growing to adopt several procedures such as eLearning methodologies to keep a social-distance between them and others.
With the growing eLearning importance, it became vital for eLearning organizations to translate the content to deliver it across borders.
eLearning Evolution
With the emerging technologies, eLearning started to appear in the 90s as computers began to make way to individual consumers. By the time, eLearning started to take new shapes and spread among individuals as mobiles and internet connections developed. Thus, more people started to gain access to distance-education and it became easier to develop skills. Even in artistic learning, people stared to navigate videos to learn painting, knitting, as well as other crafts.
Not only theoretical learning is available in distance-learning, but you can also provide application through the virtual reality (VR) as well as augmented reality (AR) eLearning techniques. Many new platforms are empowering the VR and AR learnings such as Google Glass, Apple's AR glasses, as well as Facebook's Oculus. As eLearning enables both theory and application in learning, it allowed learners to maintain social distancing in the COVID-19 Era.
eLearning Localization Opens New Gates
As the main purpose of eLearning is to educate, it is necessary to not only translate but also localize the content to make it clearer to the learner. It is vital to adapt to the culture of your target learner in order to make the distance-education easy for him/her.
Although accuracy is a key point in eLearning translation, it is also crucial to consider the cultural background of your target student. Road signs are sometimes different from one culture to the other. Moreover, colors might have different meanings. While white could be worn at weddings in one country, it is meant for funerals in another. Thus, your translation and localization provider should tailor the eLearning to suit and benefit the target learner. By translating and localizing your eLearning content, you can tap into new markets providing educational modules to different people in different countries.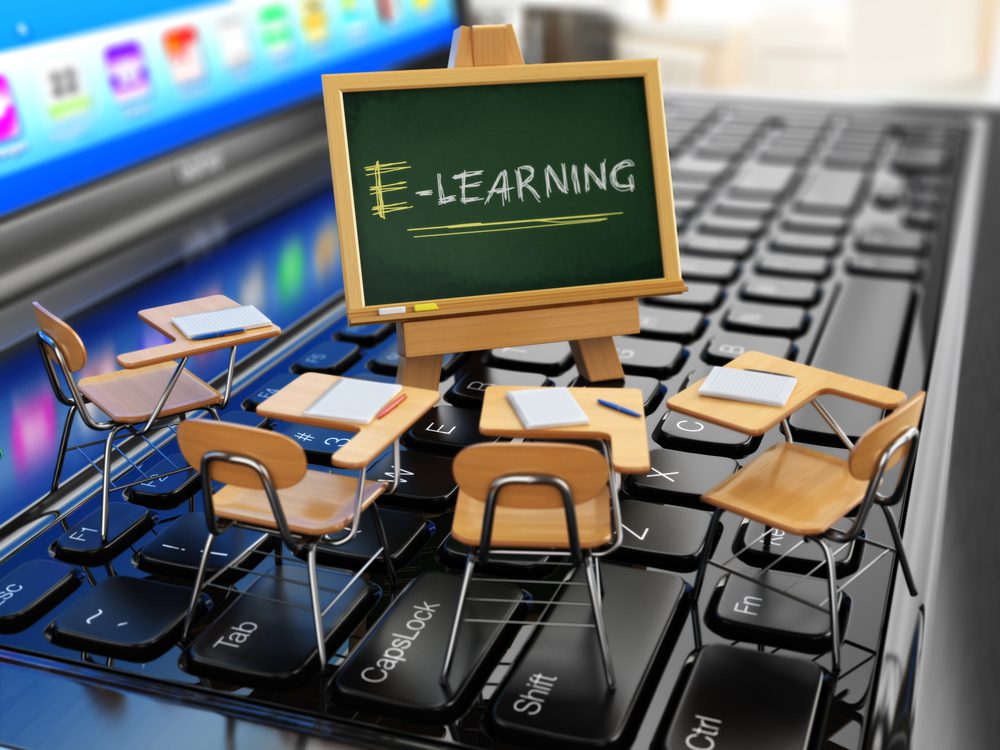 COVID-19 ERA
Due to the COVID-19 epidemic, it became necessary to maintain good social-distance from others. In light of the social-distancing need, governments began to impose quarantine rules, especially in schools. Hence, many parents started to feel anxious about the learning curve for their kids.
eLearning has provided these parents a chance to continue the education of their kids at home. Moreover, professors began to hold online sessions with their students to follow up on their learning. As the home-schooling approach grows, eLearning providers are beginning to do their best to satisfy the increasing demand and to enter new markets. Therefore, they are translating their eLearning materials and modules.
eLearning localization in COVID-19 Era
eLearning providers start to study new learning needs to adapt to them. A UNICEF report stated that in time of crisis education should serve as a mechanism that helps mitigate the disease. Hence, students need to be trained on how to avoid infection, while teachers as well as trainers need to be prepared to take any emergency measures when the schools and universities reopen. Not only in schools but also in organizations, you need to prepare your employees to deal with emergencies and to take health measures in the workplace. Hence, new eLearning activities and materials are needed to cope with the crisis.
In the COVID-19 time, localization has an additional value. Your eLearning localization provider would now tailor the content not only according to a country's background but according to the collective consciousness. A course that has been designed pre-COVID-19 can have examples that will be sensitive in the time of COVID-19. Additionally, people's beliefs, as well as their priorities, are changing. Therefore, a course that has been focusing on a certain approach might need to be amended and localized according to newly adopted approaches so that learners would be familiar with it. For example, an eLearning module could now have its activities refined in a way that promotes health messages.
Therefore, it is essential to choose an eLearning localization provider who has a cultural background and up to date knowledge. Your translation provider needs to be aware of the subject matter to keep the translation accurate and culturally appropriate.
At bayantech, we have a team of professional translators who are subject matter experts and native speakers. Our translation services help you achieve your objectives while aiding your learners to reach their educational goals.
Contact us to further discuss your eLearning project and learn about our localization services.