The insurance industry is one of the largest industries around the world with more than $6 trillion in world premium volume. And while it is a highly profitable industry, fraud is costing insurance companies billions of dollars every year, with a global cost of $80 billion. But that's exactly why these companies are increasingly turning to insurance transcription.
In this blog, we are sharing how transcription for insurance companies can dramatically help with fraud investigation and detection. If you are an insurance company struggling with fraudulent claims, this is your ultimate guide to integrating insurance transcription in your operation.
What Is Insurance Transcription?
Most insurance companies require an insurance transcription service, which is a service for converting an audio or video recording to written documents.
Professional transcribers offering insurance transcription should have an extensive subject-matter expertise and in-depth knowledge of legal and insurance terminology since they deal with matters of sensitive nature.

It's the reason why transcription clarity and accuracy are imperative. During these insurance claims investigations, a slight misinterpretation can have drastic consequences.
Insurance transcription should also involve a higher level of security and confidentiality. By that we mean the importance of strict protocols, agreements, and policies that govern the collaboration between insurance companies and insurance transcription service providers and the collaboration between these service providers and their team of professional transcribers. 
There are many use cases for insurance transcription that make it very useful for insurance companies, including:
Insurance transcription ensures that every possible communication conducted during the claims inspection process is accurately and faithfully transcribed for full and fair evaluation of the legitimacy of a claim.
Types of Insurance Transcription
There are two main types of insurance transcription, derived from the types of transcription as a whole. 
In verbatim transcription, the audio is transcribed word for word, while including every interrupted or incomplete sentence of any type, even pausing and throat clearing. The purpose of this type of transcription is to provide an accurate transcription of what is exactly said in an audio file, because the state of mind of the people in the recording (every breath, every stutter and stammer) and the larger picture of the whole situation matter.
In edited transcription (also called: non-verbatim or clean transcription), the sentences are restructured and polished to become more easily readable and understandable, while errors of all types are removed from the text. When this type of transcription is requested, and with readability and conciseness prioritized, the essence of the recording is what matters the most (and is accordingly maintained).
Intelligent verbatim transcription is used when the meaning of what was said is important, like in the case of verbatim transcription. However, instead of adhering to typically what was said, some omissions can be made when they are seen to have no effect on the meaning and the context.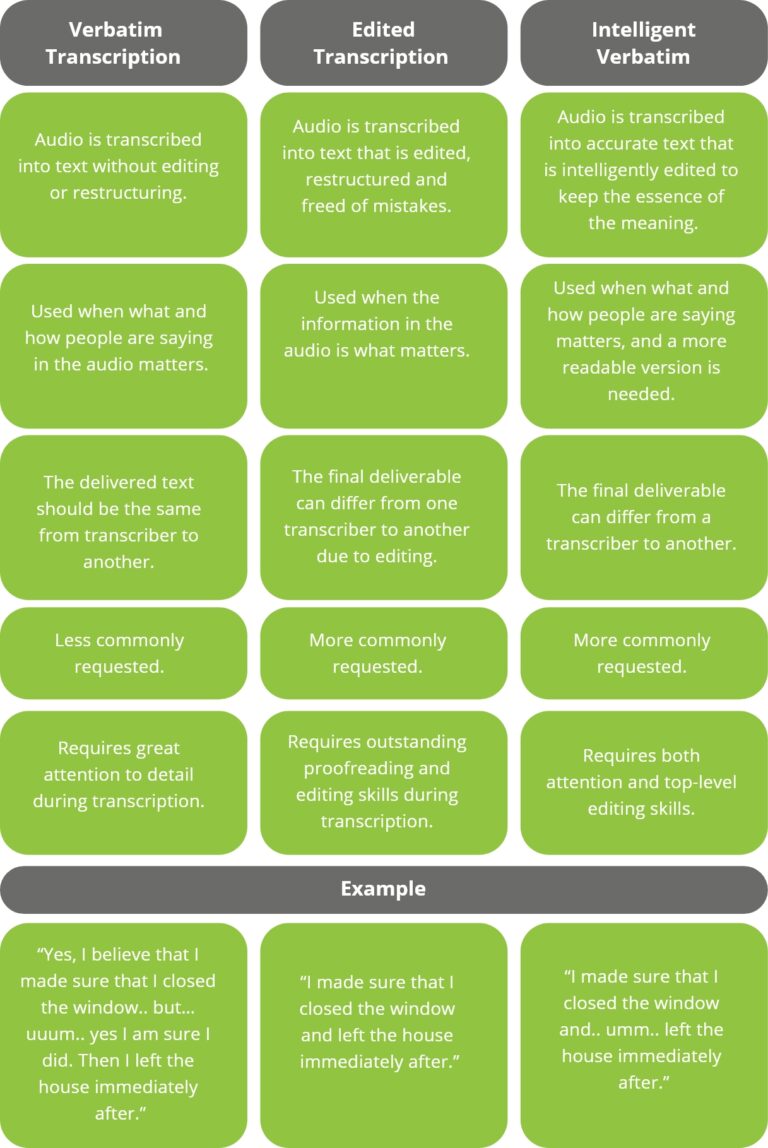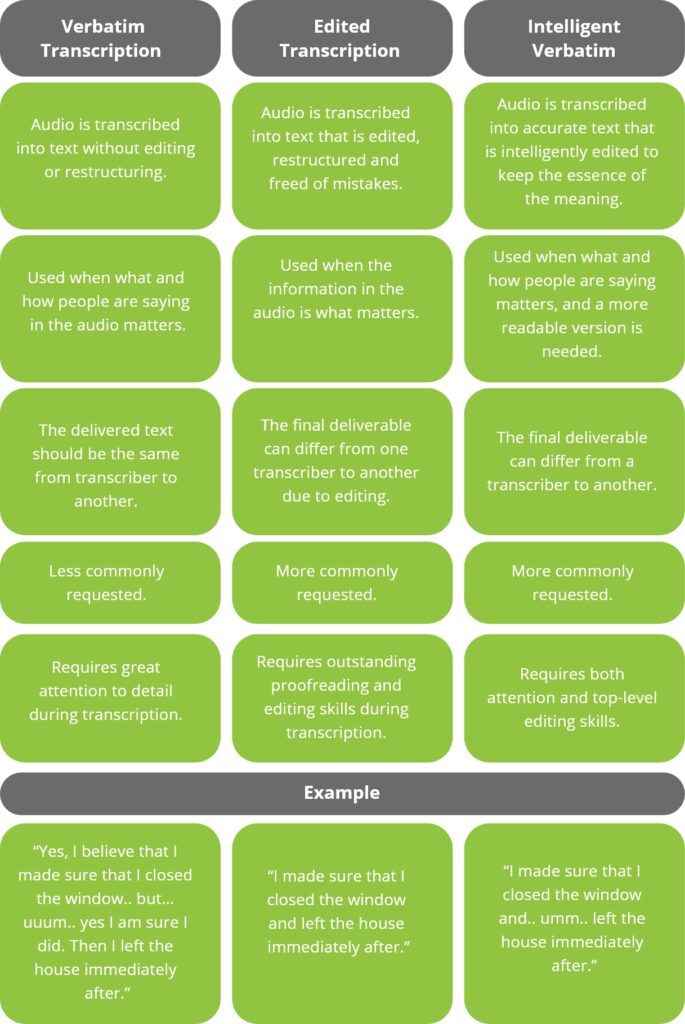 If you are choosing between the three types of transcription, we recommend verbatim transcription or intelligent verbatim transcription for your insurance tanscription projct.

A high-quality transcription service by a trusted provider ensures that you get an accurate transcription for your insurance company, done 100% by human transcribers. Check how bayantech insurance transcription service stands out and brings peace of mind to your insurance business.
3 Key Benefits of Insurance Transcription
One of the biggest and hardest responsibilities for insurance companies is detecting fraud.

As mentioned earlier, fraud is very popular in the insurance industry. In the United States, a study by Finder shows that 35.8 million Americans admit lying to their car insurance company. The FBI estimated insurance fraud losses for companies at $40 billion per year.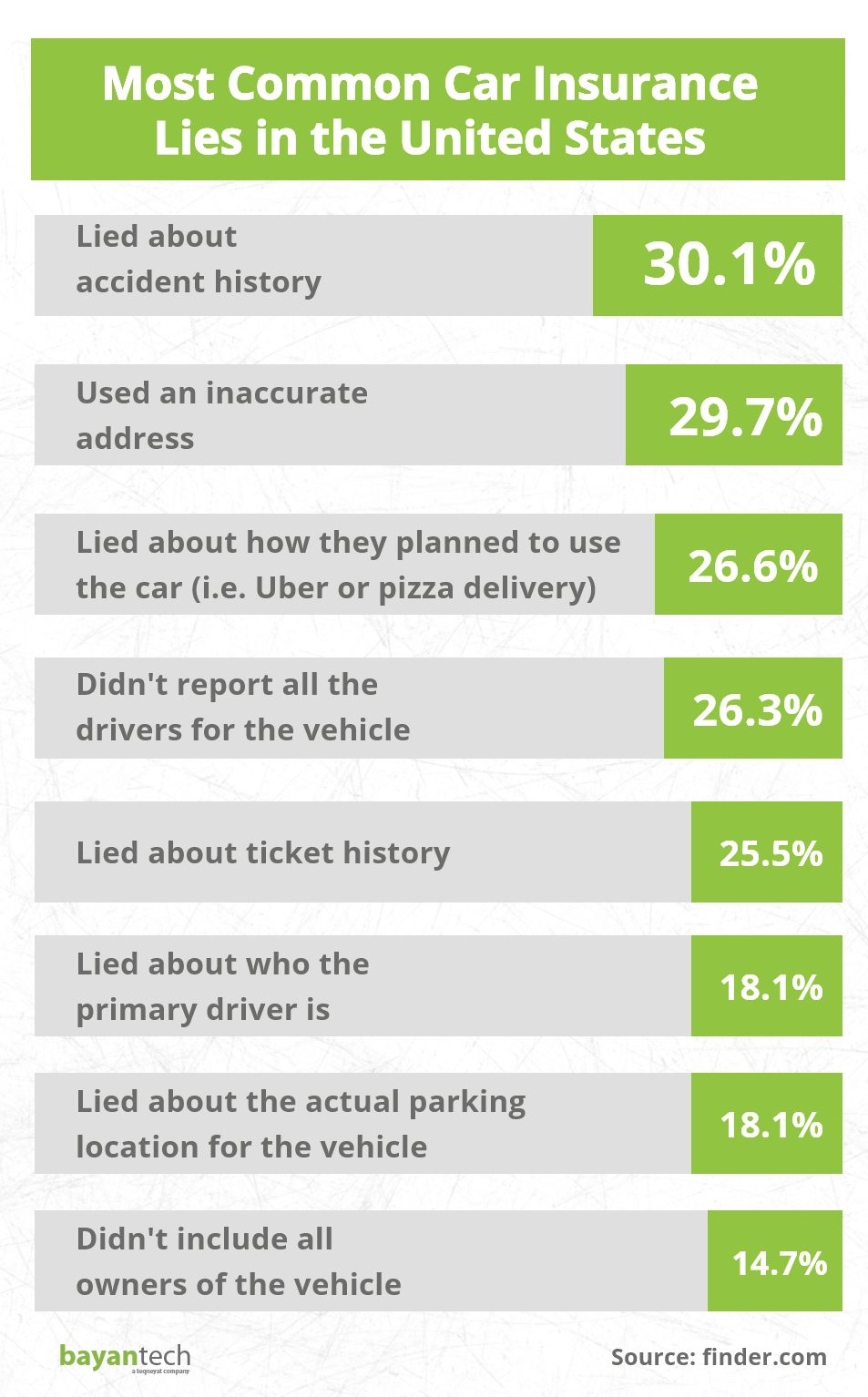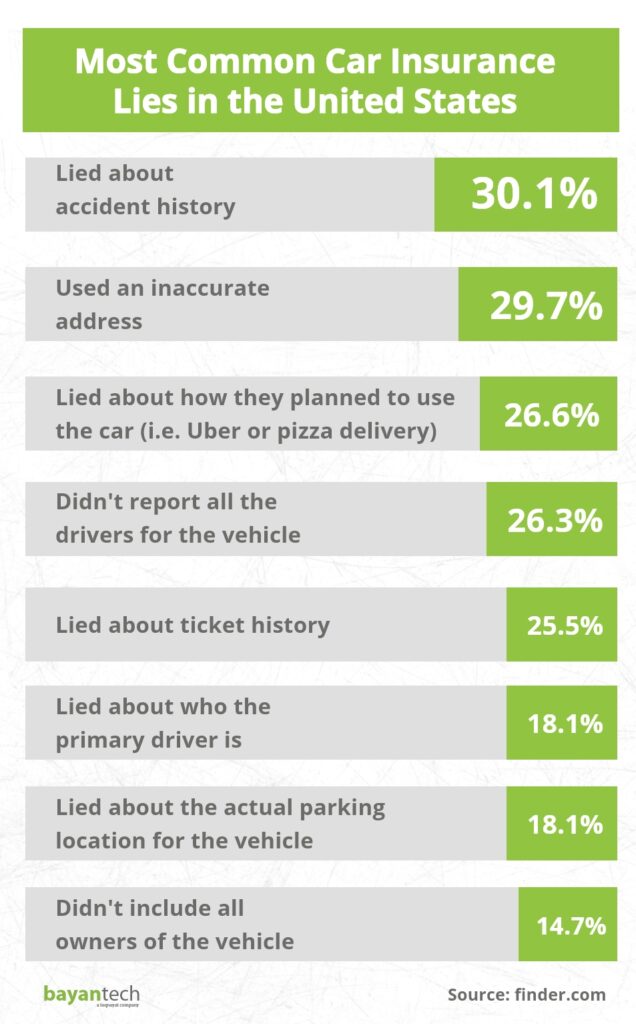 This makes insurance transcription crucial to the process – and a great investment. With documents instead of audio or video files, contradictions and discrepancies can be more easily detected. More than one person can collaborate on the same document to analyze it as well. 
Verbatim transcription, for instance, is usually used in such cases, giving the reader the ability to have a complete understanding of the whole situation.
Insurance transcription ensures a more efficient and effective claim investigation. Time saving, for instance, is one for the biggest benefits of insurance transcription. This is because handling paperwork and claim processing in general can be much slower when not relying on audio and video. 
Text documents are generally easier to analyze, consume, share and process and that is why the biggest insurance companies use transcription as one of their main tools. 
Transcribed documents can also be transferred more easily between departments, giving the speed of the workflows a big boost. 
When there is a consultation needed, it is incredibly easier to search a document than having to listen to a whole audio or video to find a specific statement or piece of information. 
Recorded statements can be used in arbitration forums, giving insurance providers one more reason to request insurance transcription service. Transcribed files are the only solution in this case, and their accuracy is definitely important. 
A Step-by-Step Guide to the Insurance Transcription Process

Planning to add transcriptions to your audios and videos? Your insurance business can use this FREE guide as a quick reference to how the process should go.
Should You Outsource Insurance Transcription?
There are many reasons that would make insurance transcription outsourcing a better solution for insurance companies than hiring in-house transcriptionists. So, the answer is yes, you should leave your project in the hands of an expert transcription company that's specialized in insurance transcription.

Wondering why? Read on.
Accuracy is critical when it comes to industries like the insurance industry. And transcription outsourcing means that a more specialized company will handle the transcriptions, and not just specialized in transcription, but also in translation and editing. 
Transcription service providers will also have the ability to bring more than one professional to work on the file, while having the ability to assess them properly and deliver outstanding quality, if they are experienced enough in the transcription industry. 
The investment in more accurate transcription is definitely worth it, as one little mistake can lead to a multitude of risks and loss.
Insurance transcription service providers can be familiar with how to ensure the documents are safe and never accessed maliciously. The responsibility extends to the transcriber, who the company usually signs NDAs with to ensure they can never be behind a leak. 
Other measures can also include fully handling the documents on a secured cloud service, to remove the chance of an old-fashioned breach of a laptop happening and leading to losses.
Sign up to our newsletter to receive the latest blogs and news.
Instead of going through the hassle of transcribing, editing, and ensuring that the file is in a legally acceptable format, insurance transcription companies have expertise to handle every aspect of your transcription project, including the format of your transcription.
Some requirements for legally acceptable formats include timestamps and speaker identifications among other requirements.
While an insurance company can hire a transcriber in their native language, they will still need recordings in other languages. In this case, an insurance transcription service provider can help, as they usually have insurance transcribers and translators to render your recordings in different languages. 
If you ever need to translate any of the documents, you will also have the partnering transcription company offering translation services.
Selecting The Right Insurance Transcription Company
There are many criteria that can be put into consideration for selecting an insurance transcription company that perfectly fits your needs. 
Expertise in Insurance Transcription: Not all transcription companies are experienced in insurance transcription. Make sure that the company you choose specializes in insurance transcription as a service and has a portfolio of insurance transcription clients.

Skilled Transcribers: One of the factors that sets transcription companies apart are their team of transcribers. You need to make sure that the company you partner with has a global network of highly qualified transcriptionists who can handle all of your insurance related recordings with ease and expertise. Transcribers in multiple languages should also be there to ensure you have the ability to transcribe foreign languages at any time.
Turnaround Time: A major part of your agreement with an insurance transcription partner will be about the turnaround time. How long would they take as maximum to deliver a recording as a transcribed document? This should be part of your contract with the company to guarantee they deliver your transcription projects in quick turnarounds.
Security Standards: As mentioned before, insurance transcription providers need to provide a secure environment that prevents data breaches and malicious access to documents and recording.
This is why you should be ensuring that the company you select will put the right policies and sign the right confidentiality documents with transcribers. Additionally, they should be managing and storing files securely with high-standard encryption.
Accurate Insurance Transcription Services by bayantech
bayantech delivers integrated insurance transcription services, only with transcribers who are experts in the insurance industry. Get access to carefully vetted and qualified insurance transcribers in different languages, while guaranteeing accuracy, security, and fast turnaround times. 
bayantech is a leading company in translation services, transcription, and interpreting services in the MENA region and beyond. We have been supporting businesses and organizations in diverse industries since 2004, growing our comprehensive list of specialized linguistic services, powered by our professional multidisciplinary teams. You can contact us at any time to learn more or you can request your free translation service quote now.
bayantech is a leading company in translation services and interpreting services in the region. We have been supporting businesses and organizations in diverse industries since 2004, growing our comprehensive list of specialized linguistic services, powered by our professional multidisciplinary teams. You can request a translation service quote anytime and we'll be in touch as soon as possible. 
Our solutions in healthcare cover all the requirements for interpreting and translation. You can discover our medical translation services and learn the benefits anytime.