In the past, it was burdensome for hard of hearing and visually impaired people to receive a proper education. The sensory impaired couldn't even enjoy different types of entertainment, books, or poetry. However, in 1829, Louis Braille published his developed code for the Alphabet, which seemed like the light at the end of the tunnel. Braille later revised and published the new codes in 1837. Thanks to the Braille writing system, dreams came true and the visually impaired could learn and read. That was the starting point.
Today, the use of digital content has exceeded that of printed one. In 2016, the European Union's Web Accessibility Directive was amended to make all public sector websites and applications in EU countries user friendly to the sensory impaired whether they are blind, deaf, or have a dual sensory disability. So, to give access to your sensory impaired audience and clients, you need to obtain impairment accessibility services.
Dual Impaired Challenges: Helen Keller Success Story
Helen Keller is one of the living examples of successful people with dual sensory impaired disabilities. She lost both her sight and hearing at the age of 4. Young Keller had to face many challenges in communication, as she did not even know what many things were called. Sadly, she could not speak or communicate with the world, and she was not able to receive an education. Her life literally turned around at the age of 7. Keller met her teacher Anne Sullivan, who helped her achieve a significant milestone. Sullivan acknowledged her needs and her feelings. She understood that she needed to address Keller's tactile senses to use it to teach her words and feelings.
With the help of Sullivan and several schools for the deaf to learn speech, Keller gained access to the education that non-deaf students had. She successfully graduated from Radcliffe College at the age of 24. Later, Keller kept working on herself until she became an activist searching for ways to help others. In 1915, she co-founded the Helen Keller International to address what causes blindness and malnutrition and the consequences.
Reach Dual Sensory Impaired People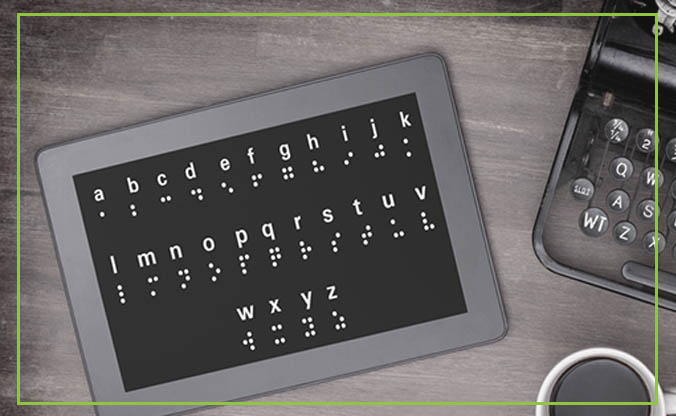 Deaf-blind people were around 0.2% of the world's population in the World Federation of the Deafblind (WFDB) 2018 report on deafblindness. Children with dual sensory impairment are 17 times less likely to receive school-education than children without disabilities. Additionally, kids with dual visual and hearing impairment are twice less likely to go to school compared to children with other disabilities.
This was a challenge up until eLearning came into the picture. Parents have since trusted eLearning as the best option to help their kids get a proper education and have equal learning opportunities. To those parents, finding eLearning courses that can be taught to their kinds was a blessing.
Like Sullivan, your translation and localization services provider can help you grant access to your dual sensory impaired employees, eLearners, or clients.  When it comes to blind-deaf people, it is challenging to navigate the web or to enjoy a good book. However, with evolving technologies, there is always a way to help dual sensory impaired people.
Deaf-blind people use tactile senses more than all remaining ones. Therefore, they use refreshable Braille display devices. To create digital content that is Braille oriented, you need to partner with a localization services provider to transfer your content. Your localization provider will assign the project to multilingual desktop publishing (DTP) and localization engineers who can code the text for the Braille display devices.
Inclusive Content for Visually Impaired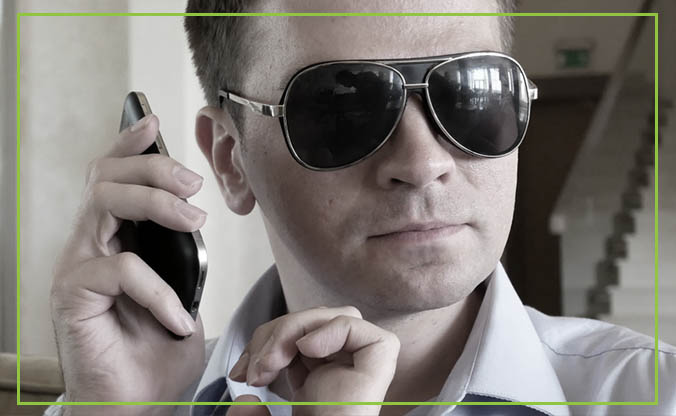 In the 21st century, a lot of people prefer using electronics. Now it is easier to read ebooks from your cell phone or tablet than from the paper book itself. It is also timesaving to navigate the internet for locations and to search for information online instead of visiting the library.
Around 2.2 billion people worldwide are visually impaired, according to the World Health Organization (WHO). With the right localization solutions, you can make it easier for visually-impaired people to access books and data anywhere. The Royal National Institute for the Blind considered the internet as a tool offering an equal educational opportunity. The institute adds that the internet gives blind and partially-sighted people access to the same information wealth as sighted ones.
If you are preparing an eLearning course for your employees, you need to include visually-impaired employees in this course. Therefore, you need to have an audio version and script readers in the training materials to ensure eLearning accessibility. Moreover, if you are an epublisher, it is critical to create inclusive ebooks and accessible pdfs for visually-impaired book-lovers. Through adding the sound options to the epub and pdf files, you can ensure your books are available for everyone to enjoy. You need to assign the project to a voice over and localization services provider. The localization company will in turn assign your project to team members who have a bright accent and clear tone of voice to provide pdf accessibility services for visually-impaired people.
Many visually-impaired people can see a little given the right circumstances. Therefore, you can make your pdfs accessible by choosing the right font localization services. You can also grant web accessibility services to your visually impaired viewers by avoiding any color combinations that are devastating for color-blind clients.
Accessibility Services for Hearing-Impaired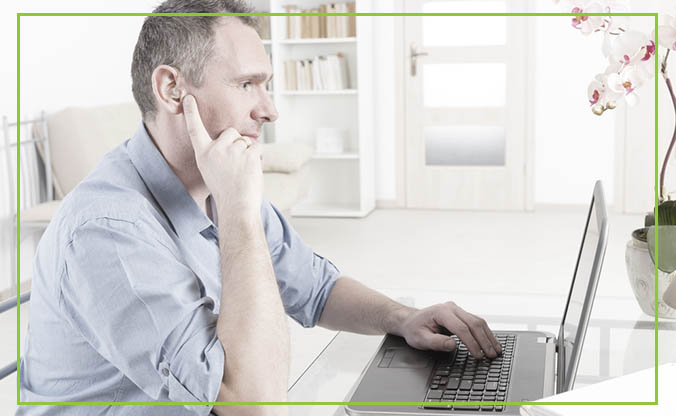 Around 466 million people across the globe are hard of hearing or deaf. This number is projected to rise to 900 million by 2050, according to WHO. Therefore, many websites need to give digital accessibility and provide hearing-impaired accessibility services using closed captions and subtitles.
Many countries amend their laws to make sure all digital content is accessible to everyone. According to the US Law's American Disabilities Act, any federally funded website must use captions and subtitles. Meanwhile, in the UK, the 2003 Communication Acts advised broadcasters to include closed captions, subtitles, and audio descriptions in their videos.
Whether your videos aim to entertain, educate your audience, or market your products/service, you need to reach your hard of hearing audience. And it's why you need to partner with a reliable localization company to obtain video accessibility service.
Why to Launch Accessible Content?
You might as well ask, what is in it for me! Well, apart from your corporate social responsibility (CSR) and compliance with the laws, it boosts your return on investment (ROI). An inclusive content will increase your potential clients as it will deliver your message to a broader scope of people. Making your services accessible for sensory impaired clients will raise the number of buyers, which will eventually improve your profit.
Given the vast numbers of people with sensory impairment, whether it is visual, hearing, or both, it is crucial to create accessible pdfs and services. Inspired by Helen Keller's success story, many countries made it part of their laws to ensure providing access to citizens with sensory disabilities. Meanwhile, a lot of companies and publishers are starting to recognize the financial gains of inclusive content. They are beginning to work with translation and localization services providers to create accessible services. You too can choose the right entity to help you localize your content for sensory impaired clients.
bayantech provides pdf and document accessibility services in different fields to help you reach your potential clients who have sensory disabilities.
Contact us now to discuss our digital accessibility services and options.