We use our phones for almost everything. From grocery shopping from your living room, to picking possible designs for your kitchen, to managing your taxes, or planning your workout routine.
The advent of mobile apps opened the game for many players. There are approximately 3 billion smartphone users around the globe. Parallelly, there are approximately 5 million apps available on the Apple App Store and Google Play. It can be hard to get noticed in this highly promising, but also highly competitive market.
Luckily, just like there are strategies we can implement to get our website noticed on search engines, there are best practices we can adopt to ensure that our apps are easily discovered on app stores around the globe.
In this article, we'll take a brief look at app store optimization, localization, how they relate, and how to achieve an optimized and properly targeted app store listing that goes far.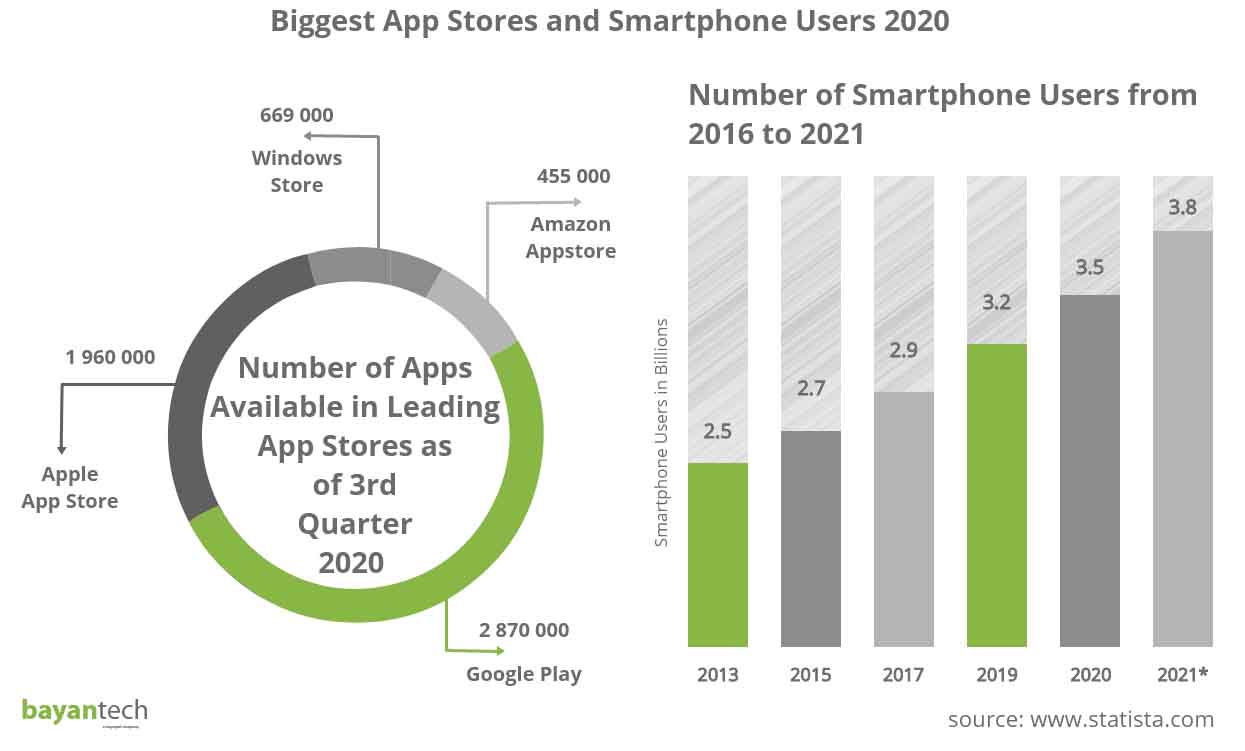 What Is App Store Optimization?
When you scroll through search results in your preferred app store, whether in iOS or Android, you'll find lots of applications trying to fulfill your needs. In most cases, you may probably go for the first ones on the list. But why are these apps at the top? 
They probably have hundreds or thousands of positive reviews. Their title is descriptive, you know exactly what you're looking at. And when you scroll down, you find a selection of relevant and screenshots that display the app's beautiful and intuitive interface. If you scroll down, you'll find a description that's just the right length, with just the right words. These are some of the key concerns of app store optimization. 
App store optimization (ASO) can be defined as the process of curating your app's presence on app stores to guarantee that it ranks in a favorable position in the app store's search results. We could say that ASO is SEO (search engine optimization) for app stores.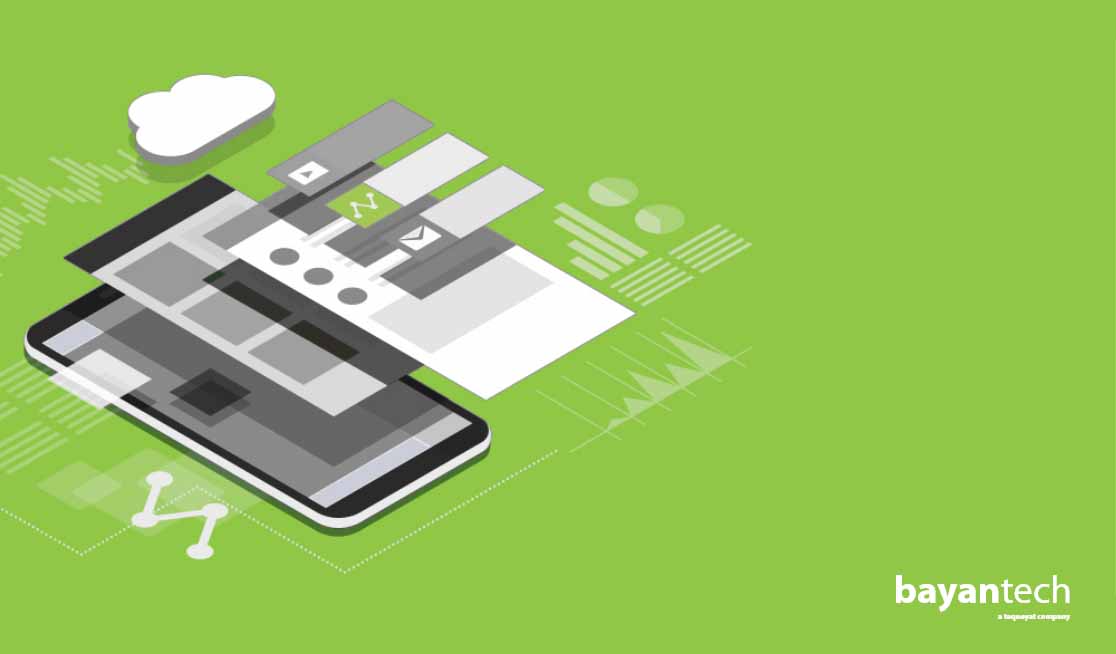 App Store Optimization & Localization
If you plan to provide your products and services to a much larger audience in multiple targeted markets, within your app store optimization, localization should play a key role.
Localization is defined as the adaptation of all aspects of a product or document so it matches the linguistic, cultural, technical, and regulatory standards of a certain target culture. This process should be at the core of our app store optimization. Localization is goal-driven. And, in this case, its goal would be making sure that your app listing is satisfactorily answering to the real queries of real users in your target region.
In your listing, it is key to clearly communicate how the application will satisfy the customers. Of course, addressing them in their local language will give you a competitive advantage.
Both Google Play and iOS AppStore can identify if you have localized your app, so localization can improve your ranking in their listings. Moreover, the boosted user experience of a localized app will build positive feedback overall, since app stores can detect active installations, the app's average usage time, and how long it took the user to uninstall it.
Needless to say, both the app listing and the app itself should be localized. When working to internationally expand your app's userbase, partner up with a reputable software localization company to guarantee high-quality results.
Sign up to our newsletter to receive the latest blogs and news
The Importance of Keywords
Just like in SEO, keyword research plays a major role in a good app store optimization strategy, though keywords will be evaluated in a different light. In Google Play, keywords are processed in a similar way to Google Search, so all textual elements of your app will be "scanned" for keywords. It is wise to repeat them 2-4 times across all text fields to improve your ranking. For iOS app localization, instead, there's the need for specific fields for your keywords, so it is not advisable to repeat them across the fields.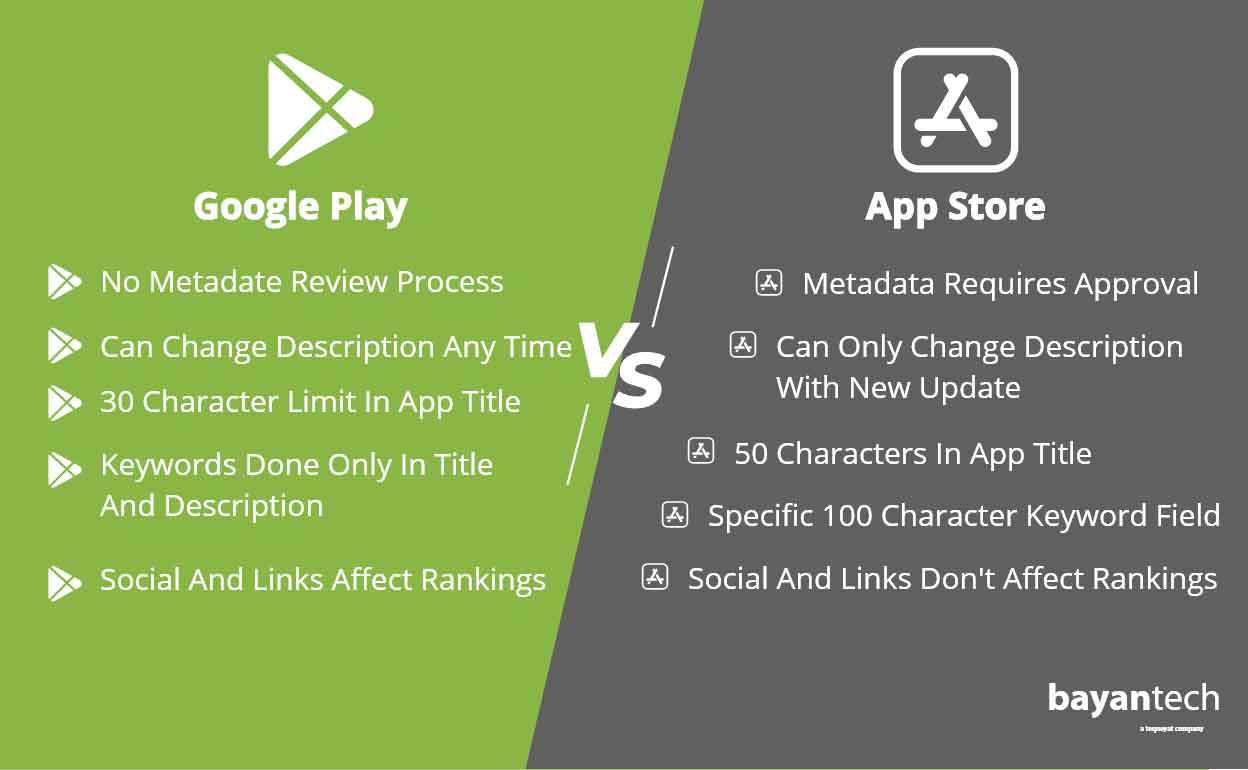 Keywords need to be localized too since they reflect popular searches in different countries. Localizing keywords will give you a better result than just translating them.
It's also worth mentioning that, while keywords are important, they shouldn't be the only aspect of your strategy. Including too many keywords (a practice commonly referred to as "keyword stuffing") is never a good practice. At the end of the day, it can alienate your users, make your app feel unreliable, and simply fail to drive the results you want.
Spending time and resources on having a functional and flawlessly localized app will pay off far better than mere keyword stuffing.
A good approach when researching an app store optimization is to develop an app name that is attractive and descriptive of its goal. Whenever a user is looking for an app, the first thing they see is the name, and occasionally you can use this to your advantage by adding a brief description following the name. The Google Play Store allows 50 characters for a name while the iOS App Store only allows 30. Consider that the app name is perhaps the most important item concerning ranking weight in app store search results.
In order to make your optimization process more comprehensive and organize your marketing strategy, plan your app store optimization workflow around the following tips:
Translate everything. From the text of descriptions and tooltips to the text on the screenshots.
Make a good first impression. Pick images that suit your target demographic (i.e.: photos of popular dishes in a food delivery app).
Conduct local keyword research. Localize your keywords instead of translating, to make sure they perform in local searches.
Know your competitors, recognize which keywords, what tone, and what tactics they are using, and adapt accordingly.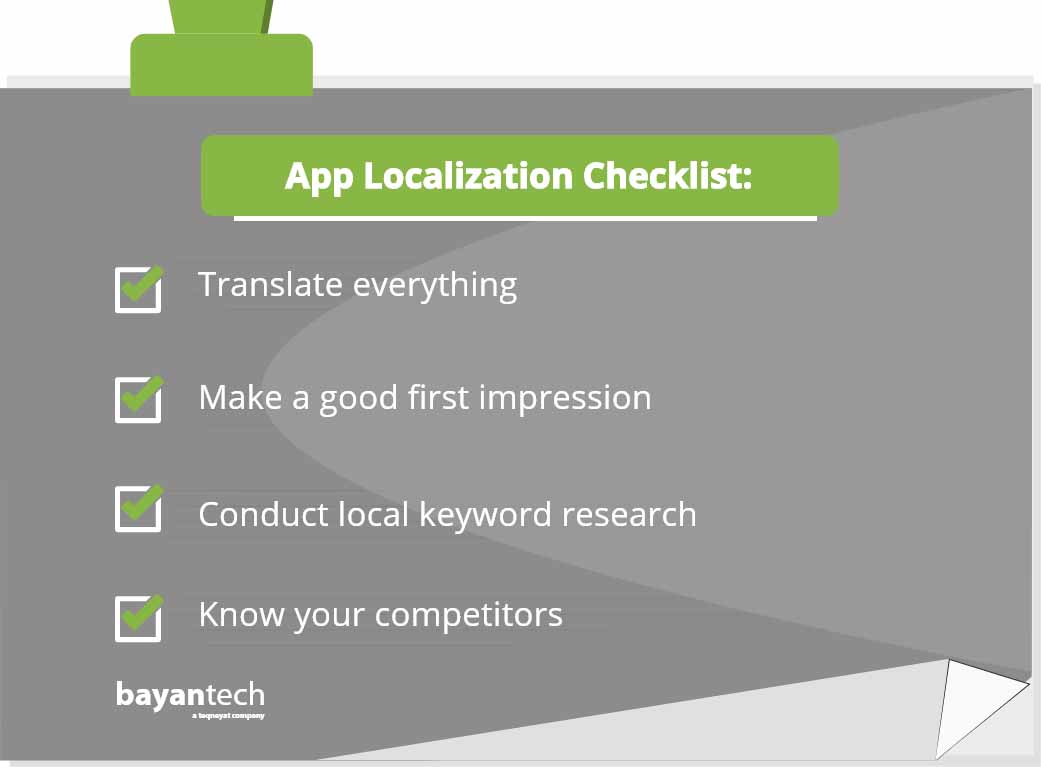 Knowing your users, understanding their behavior, and communicating to them in their terms is always key. App store optimization, localization, and proper market research are the three pillars of a successful expansion strategy for app developers. A localized app store presence will make you findable. A localized app will attract local reviews in your target language, further benefiting your positioning. 
bayantech provides customized
mobile app localization solutions!
[sc_fs_multi_faq headline-0="h3" question-0="Why app store optimization is important." answer-0="App store optimization (ASO) can be defined as the process of curating your app's presence on app stores to guarantee that it ranks in a favorable position in the app store's search results. We could say that ASO is SEO (search engine optimization) for app stores. " image-0="" headline-1="h3" question-1="How valuable is localization for an app?" answer-1="Localization is goal-driven. And, in this case, its goal would be making sure that your app listing is satisfactorily answering to the real queries of real users in your target region. " image-1="" count="2" html="false" css_class="your-class"]