There has been a growing confusion around "Certified Translation" and "Notarized Translation – also known as Sworn Translation" as a service in the translation and localization industry. Each term seems to be defined differently whether by clients or vendors, and perhaps this is the main reason why confusion occurred in the first place. In this blog post, we are going to shed light on this topic, since it is important to recognize the difference between a certified translation and a notarized translation. Moreover, it is very crucial to be able to tell when you need to use or not use any of them.
Below, we are going to help you and give all the answers you need to know.
Certified Translation: It is a matter of translation accuracy
A certified translation service merely refers to a translation that is provided by a professional Linguist or Language Service Provider (LSP). That type of translation usually involves a sensitive subject matter (in most cases, it is required for Medical Translation and Legal Translation), and therefore, it has to be performed by a qualified linguist specialized in the subject matter required. But, is that all? Actually "No".
A certified translation has to be attached to a signed and stamped statement issued out by the translation service provider, clearly stating that the translation provided is perfectly true and accurate according to the original document. This statement is known as "Certificate of Accuracy".
Certified Translation and Certified Translator are not the same thing:
A translator or LSP with the specific qualifications required for that type of service can provide a certified translation by signing and attaching a certificate of accuracy to the completed translation. On the other side, the term "Certified Linguist/Translator" refers to the person who has taken on training and received a certification from an accredited organization as the American Translators Association (ATA) for instance.
Since, in most cases, it all comes down to the translators' capabilities; it is commonly preferable to assign a certified translation to prominent language service providers (LSP) rather than independent translators. LSPs in turn give the job to the most qualified and experienced translators in addition to having the documents go through the main translation service phases including Translation, Editing, and Proofreading (TEP) by separate linguists to make sure the translation is thoroughly accurate and true to the original document.
Notarized or Sworn Translation: It is more about meeting legal formalities
To make a translation of legal documents official, for the relevant legal proceedings of the target country, translations service need not only to be certified but also notarized or stamped by a sworn translator. This translator has been officially sworn in by the court and is authorized to issue sworn translations. He has his own legal stamp that is exclusively given to him to seal on the translations he completes.
For this particular type of service (Notarized or Sworn Translation): we are usually looking at legal integrities and country-specific requirements set by the authorities and government of the intended country for the translated documents. In other words, it is less about quality control and more about meeting various legal formalities.
Here are some examples of documents that might need notarized or sworn translation, including but not limited to: evidence documents, litigation materials or business contracts, and so on and so forth.
Conclusion. Either one but not both
It is worthwhile mentioning that official authorities may define the requirements for certified and notarized translation differently. For example, in Canada, a translator must be accredited by an official translation licensing party for a valid certified translation. Unlike the situation in the US, it is not necessary for the translator to be accredited or licensed to provide a certified translation. USCIS, the United States Citizenship and Immigration Services mentions on the Link: "Such certification must include a statement that the translator is competent to translate the document, and that the translation is true and accurate to the best of the translator's abilities."
So, each of the translation services mentioned above might be required based on various circumstances and in specific conditions. If you are unsure of the type of the translation your documents may require, feel free to get in touch any time to learn more about our translation services. Our specialists can help you find out what you need.
BayanTech provides sworn translations, acting as a one-stop shop for all your legal documents. Whether it is a certified or a notarized sworn translation, whatever the language pair required, we guarantee absolute confidentiality and fast turnarounds that meet the strict deadlines in the legal industry.
contact us
Summary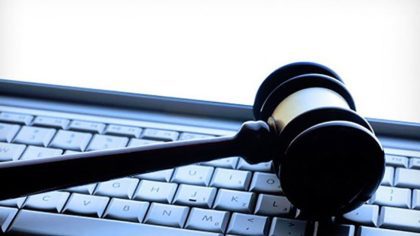 Article Name
Certified Translation vs. Notarized Translation: Which is which?
Description
Certified Translation and "Notarized Translation – also known as Sworn Translation" as a service in the translation and localization industry, Translation
Author
Publisher Name
Publisher Logo