More than a decade ago, people didn't have the faintest idea they could have a huge library of books – a one that doesn't get dusty – in just a snap of a finger or rather in just one click. Technology has opened up new dimensions to our world and ePublishing services came to life.
Today, publishers and organizations, especially from the business and education segments, are adopting ePublishing and taking full advantage of the many opportunities and advantages that digital publishing has to offer.
And, while the opportunities are plenty, there are also unexpected challenges that get in the way. The ePublishing service is growing, facing increased demands, and with these demands come a new set of challenges. However, since ePublishing is an industry associated with technology innovation, technology is the very first answer to these challenges.
In this blog post, we explore 3 key challenges of the ePublishing services while suggesting some sort of solutions to help people get the most of the service.
ePublishing Services Have 3 Major Concerns
Content Quality
Whatever the purpose of your digital publication is, educating or entertaining, the quality of your content translates into providing your intended audience with personalized, enriching experiences that draw their interest and encourage their engagement. Otherwise, your content is incompetent to compete and the whole project lacks one important ingredient.
The trick is always to think of your audience and satisfy them with the kind of quality they need and expect.
So, what makes content quality a challenge?
Delivering personalized experiences means offering content in the native language of your audience. That's why translation and localization is an indispensable part of the ePublishing services. And this is where things can be challenging. Sometimes, publishers and organizations overlook the power of translation and localization to attract or repel readers. Literal translation or poor translation with mistakes, inaccuracies, or inconsistencies is your worst enemy. Moreover, failing to adapt your content to your target audience's culture, beliefs, and behavior will drag the whole publication down to doom. It's one thing to make a linguistic mistake; it's quite another to offend someone's culture.
Another thing is, while your content is ubiquitously available and accessible, your audience will always need content that is rich with audio and visual aids as well as enhanced features that could provide them with entertaining experiences as well as engaging learning experiences, eventually leaving a lasting impression on them.
That's why we always say go big or go home. By big here, we mean always rely on skill and expertise. You will need a professional content strategist to develop your content master plan as well as skilled content writers and professional translators. Always seek the help of a trusted expert that can take care of your whole project – offering translation and localization services as well as ePublishing services –can provide flawless, consistent multilingual content that is customized, culturally-relevant, and creative, and that can polish your content into perfection.
Technicality and Functionality
There are several important technical factors that could impact how well your digital publication is executed, performs, is received, and sells.
Format: What is the best eBook format?
This is one big question that haunts most people in the industry and it's one that doesn't have a definitive answer or a right answer. The choice between the various ebook formats is yours and yes let's be honest it's a bit of a challenge. However, if only people would realize that this choice is based entirely on what they actually intend to provide their readers with, it probably wouldn't be a big issue.
But first, here are the most common ebook formats widely used in all ePublishing services:
So, we were saying that choosing any of these ebook formats depends on what you want your publication to offer. Which format supports the languages you want to publish your content in? Are you publishing in Arabic or Chinese? EPUB supports Latin and non-Latin languages and ensures that the characters and fonts fit and applicable. Do you want a fixed or reflowable layout? If reflowable is what you are planning for, then cross out PDF off our list. What kind of interactive elements and multimedia features (images, animations, videos, or text only) are you going to include? If the content is visual-heavy and highly interactive, then again EPUB makes the ideal choice, and so on and so forth. However, amid all the debates over ebook formats, EPUB has been shining, making us wonder if EPUB has won the battle of eBook formats!
Deciding on the format has also a lot to do with the platforms that you're willing to share your publication with. Are you considering Amazon or Google? While EPUB is compatible with the highest number of software and hardware e-readers, tablets, and ebook-reading apps, it doesn't support Kindle (except Amazon Kindle Fire Tablet). You might also consider sharing your publication across multiple platforms. It all comes down to the preferences of your target audience, and in that sense, you'll need to conduct adequate market research to investigate their behavior and preferences of the platforms and devices they feel most comfortable to use.
Besides quality content, your audience will need this content to be compatible with their preferred digital medium.
Intellectual Property Concerns
A chief concern in the ePublishing services is the copyrights and piracy issues. The whopping industry provides an all-access to content that is shareable as well. While this comes off as a boon, for the most part, the boon becomes a curse. With every publication, publishers are running the risk of getting their materials used and distributed without their permission.
From our perspective, there are two dimensions to this challenge. The first one is leveraging the DRM technology (Digital Right Management) which means that your publication is encrypted and will have an authentication system. Being DRM protected, your publication is now secure from piracy, making it impossible for anyone to steal it. The second one is your need to protect your content and translation copyrights when using any ePublishing service. This entails that you only deal with professional services that take your security and privacy very seriously, signing a non-disclosure agreement to keep project data strictly confidential.
Conclusion
Pretty much just like any new industry model, there are opportunities and challenges. There are those requirements to provide high-quality multilingual content that speaks to the mind and heart of your audience as well as appeals to their eyes, to ensure the content is compatible with their devices, and finally to protect your very own copyrights. The good news is the ePublishing industry is capable of facing any significant hurdles that may come your way. All you need to do is find a way – and a professional team – to get the job done right the first time.
If you are on the lookout for a professional team that has been long enough in the industry to have a full grasp of the opportunities and intelligent answers to any challenges, bayantech matches the description! Get in touch with our teams to learn more.
Summary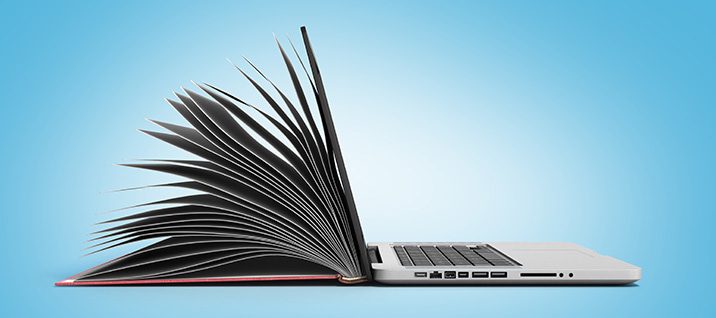 Article Name
3 Big Challenges of ePublishing Services and How to Overcome Them
Description
ePublishing industry is capable of facing any hurdles that may come your way. All you need to do is find a professional team to get the job done right.
Author
Publisher Name
Publisher Logo