In a globalized world, language services have become a top priority. The reason is simple: language support ensures smooth communication between customers and staff for companies worldwide. And interpretation services are one of the key assets to it. 
Interpretation services facilitate cross-cultural communication, making it fluid and effortless between different parties in any language. A clear example is the surge of global virtual events during the Covid-19 pandemic. The world couldn't have made it without the help of interpreting professionals who have been navigating those tricky moments, and where otherwise, business operations and critical services in the healthcare and legal industries would have been put on halt.
In this context, the United Arab Emirates knew how to remain ahead of the curve.  Thanks to a GDP growth forecast of 4.2% in 2022  combined with a fast and successful vaccination campaign, the UAE continues to welcome thousands of hundreds of business leaders and companies in every sector from all over the world, not just for business but also for large-scale events. Perhaps the most prominent is the international cultural exhibition, World Expo, where Dubai makes it as the first Middle East country to host this global event, from October 1st, 2021 to March 31st, 2022.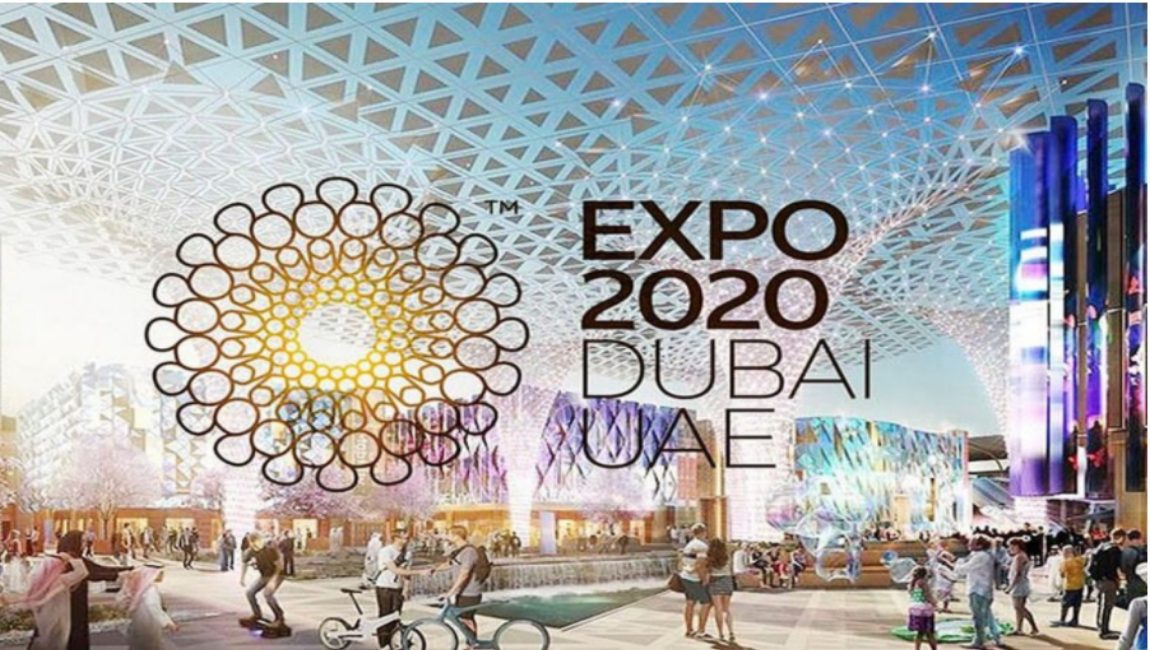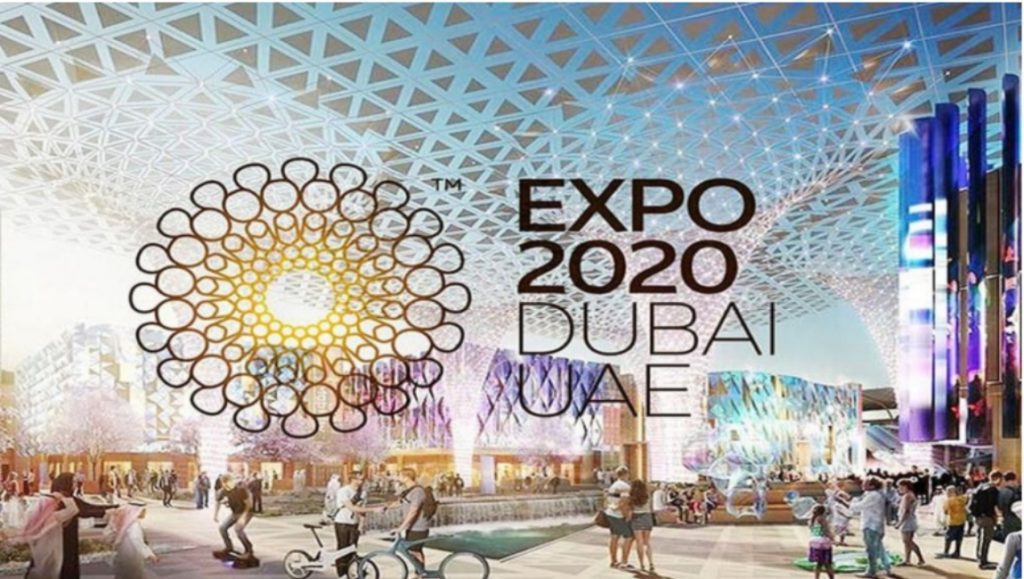 In a country with a diverse population of about 200 nationalities, speaking over 100 languages,  multiculturalism is without a doubt part of the UAE daily life. Therefore, interpretation services in UAE are not only necessary but indispensable for your business growth.


In this post, we'll uncover why UAE interpreting services are worth the investment for your international expansion and the importance of choosing the right partner to do the job, alongside some useful tips.
Let's get started. 
Over the last decade, the UAE's industrial growth and its wide range of operating sectors have turned it into a commercial haven for global business giants.  Nowadays, the UAE offers a wealth of benefits for companies looking to relocate and keep connections with their international customers.
Although impacted by the world's economic crisis resulting from the Covid-19 pandemic, the UAE has managed to climb in numbers and rebound its economy. In 2021, boosted by the efficiency of its pandemic mitigating measures, the economy rose by 2.1%, according to the Central Bank's second-quarter review. 
There is no doubt that the region has experienced rapid growth. And consequently, it continues to position itself as a prime location to establish a strategic hub for international trade. 
All in all, it's fair to state that expanding your business to the UAE is a go-to move. But, before jumping into the opportunities of this booming market, you should first focus on adapting to the linguistic, cultural, and technical standards of the country. And interpretation services are a fundamental part of that process.
3 Types of Interpretation Services in UAE 
The UAE is full of multilingual communities. And because of it, business and various social activities are conducted in several languages. So, it's a no-brainer to say that interpretation services are essential whenever you work with international partners, clients, or customers.
But what exactly is interpretation? Interpretation consists of converting spoken words from one language to another in real-time and it is performed by professional interpreters. Additionally, interpreting can be done in person, over the phone, or video-call.

Here is a quick look on the common types of interpreting:
1- Simultaneous Interpretation
Simultaneous interpretation happens almost at the same time as the speaker articulates the source language words. It is practically instantaneous, so the interpreter must listen and convert the speech into the target language, while the conversation is happening. 
2- Consecutive Interpretation
In consecutive interpretation, the interpreter speaks after the speaker completes the sentence. This type of interpreting is key in situations where time is not so limited. In addition, simultaneous and consecutive interpretations can also be provided remotely or in person.
3- Over-The-Phone Interpreting & Video Remote Interpretation
Over-the-phone interpreting (OPI) is one of the most common remote interpreting services. Phone interpreters are often requested on-demand by companies seeking to facilitate business agreements' understanding or to assist clients in need of last-minute interpretation.
Phone interpreter service is also common in the medical and legal fields. This type of interpretation can be requested and provided promptly anywhere in the world.
On the other hand, Video Remote Interpretation (VRI) represents one step further than OPI, because it allows the interpreter to convey subtitles beyond voice tone, like gestures, body language, or facial expressions thanks to the visual aspect of video calls.
Interpretation Services for Your Industry
We could go for hours mentioning the successful industries that host Dubai, Abu Dhabi, and the other emirates. However, 4 of them are the most common types that require interpretation services. 
Travel & Hospitality Interpreter Services
Hospitality is a fast-growing sector in the UAE. Dubai attracts travelers from all over the world. Being one of the main global destinations, it reached 3.85 million overnight visitors only in the period of January- September 2021. 
Oftentimes, interpreters are hired to accompany travelers and help them go through the city. The interpreter helps the client overcome the language barrier through interpretation, in situations like the hotel check-in, communicating with the locals, or having access to the city's main attractions.
With a booming hospitality industry, translation services in the UAE are only in increased demand. 
Legal Interpreter Services
In the UAE, legal interpretation is essential. A legal translation company in Dubai must work with professionals with outstanding expertise in simultaneous interpreting for different legal matters, including depositions, court sessions, and other legal proceedings. As you may know, a technical and certified translation requires language professionals with an extensive legal background. Likewise, interpreters for the legal industry must have years of experience under their belt in the legal field.
Medical Interpreter Services

The UAE medical care is undergoing the largest transformation in decades. In fact, the government's investment in this industry has positioned it as a thriving sector. Consequently, nowadays people from everywhere seek UAE medical care, making interpretation services in the healthcare field highly required.
Hospital interpreter services are sought-after to help establish smooth communication between patients and doctors. Unlike the other fields, medical interpreters must go beyond the technical terms and know the appropriate way to navigate healthcare environments, from doctor-patient confidentiality to family interactions.
In other words, the hospital interpreter must know how to handle the great sensitivity that this field involves, just as well as having a thorough understanding of its ethical and legal standards.
Conference & Events Interpreter Services
International conferences and events are quite frequent in the UAE, and hundreds of thousands of people arrive daily from all over the world to attend them.
Conference and event interpreters can be present in institutional markets or in local private markets. Institutional interpreting involves various foreign languages adapted to the interpreter's native language, while local interpreting only involves the direct adaptation of the event's content from one language to another.
Want to Share This Information With Your Team?
We've created an exclusive guide with essential content
on Interpretation Services in UAE. 
Interpretation Services in UAE: Why Is It Worth Investing? And Tips to Find the Right UAE-based Interpretation Agency

When conducting businesses in UAE markets, the best choice is always to rely on a local-based interpretation agency. Why? They'll quickly understand cultural nuances and linguistic aspects, helping you steer the conversation toward surefire success. And, of course, at large events, long conferences or important business meetings, having a local team that can meet your needs in time is key.
Here's why investing in local interpreter services is a decision you won't regret and tips that will grant you insight when searching for a UAE-based interpretation agency.
Excellent Language Skills
Superb language proficiency is what makes interpreting services in UAE first class. A company providing interpreting services in the UAE will put a network of native Arabic-speaking interpreters at your disposal. And, of course, native-arabic interpreters are more eligible than a foreign interpreter in the Arabic language.

However, in a country that is home to 200 nationalities, professional interpreters are trained to provide excellence not only in Arabic translation services but also in the wide range of languages present in this vibrant and diverse community. 
In this regard, no matter the language pair, interpreters have an excellent command of both of them. Their precise understanding of the slang and nuances of each language allows them to grasp the essence of any conversation, and translate it with accuracy and unambiguity.
As aforementioned, UAE interpreters are immersed in a multicultural context. This enables them to master the speaking habits, regionalisms, and colloquialisms of several languages and cultures.
However, interpreters don't translate word-for-word, in part because there are no exact equivalents across languages, and also because doing that in real-time can be confusing. Language professionals know how to choose the right words in the target language, on the spot, and keep the original meaning intact, and language professionals in UAE are no exception.
Sign up to our newsletter to receive the latest blogs and news.
Subject-matter expertise is crucial for a high-quality interpretation service. What's more, the success of a vast range of industries in the UAE is in part thanks to their specialized interpreters and translators. 
Their in-depth knowledge of various subjects makes their translating and interpreting services precise and clear. Especially during technical discussions, when the parties may use different words or acronyms for certain terms, e.g: in the medical or legal fields.

In medical interpreting, a non-specialized language professional won't be familiarized with specific healthcare terminology, ethical policies, patient safety, and other crucial issues when discussing a diagnosis or a treatment, causing confusion between doctor and patient.
So, if you are looking for interpreting services for a specific industry, such as legal, engineering or medical interpreting, professional interpreters in UAE are the perfect fit for a flawless job. Only make sure to choose a translation company in Dubai with experience in your sector. 
There's no need to say that the experience of a language service agency (and its team) is of key relevance. Particularly in such an immediate task as interpreting, where there's no room for second thoughts. The only way to guarantee effective on-the-spot decision-making is to have perfect command of both languages including strict knowledge of the specific field.
An international language service provider may have a great deal of experience but a poor track record in Arabic translation services. By hiring a language service provider with its main office in Dubai, you can be sure that your language partner knows how to meet the major challenges of your project.

Additionally, and most importantly, an experienced and highly qualified translation company is one that operates under ISO 9001 standards. This is a bottom-line requirement for quality and should be on top of your checklist while choosing your language partner.
Effective and Proactive Communication
Ensuring communication is key to a successful project, and you will want to partner up with a company that is up to the task.
The most professional interpreting companies take a collaborative approach among teams of multidisciplinary, highly-trained professionals, based on the specialization of their client's product or service. 
A reliable translation and interpreting company should be deeply involved with your project, provide you with timely responses, and demonstrate high standards of quality assurance.
bayantech – A Leading Interpreting Company in UAE
Are you looking for interpretation services in the UAE from a reliable language services provider? Look no further.
For almost two decades, we at bayantech have been providing world-class interpreting services in Dubai and beyond. We guarantee strategic translation and interpretation solutions for all types of industries, with the expertise and accuracy you deserve. 
Expand into the MENA region successfully with an interpreting company that delivers quality every time. Get a free translation services quote now.