Legal translation services are among the most common language solutions requested by companies worldwide. Legal translation services make it possible for your business to engage with foreign companies, expand its outreach, and protect its intellectual property across the globe.
If you've been looking for legal translation services, you're probably asking yourself two key questions:
In this post, we'll take a deep dive to guide you through the earliest stages of your legal translation project. But first, let's review our definition of this type of solution.
How Much Does Legal Translation Cost?
If you want the most accurate estimates for your next legal translation project, you can use bayantech's free online calculator. Fill up this form and you'll get an estimate for how much the project is likely to cost, within a few minutes.
What Are Legal Translation Services?
As you already know, multiple kinds of documents require a professional translation service, and legal documents are no exception to this rule. They are a key part of the functioning of our society, and that's why they require great precision. Here are some examples of the most translated legal document formats: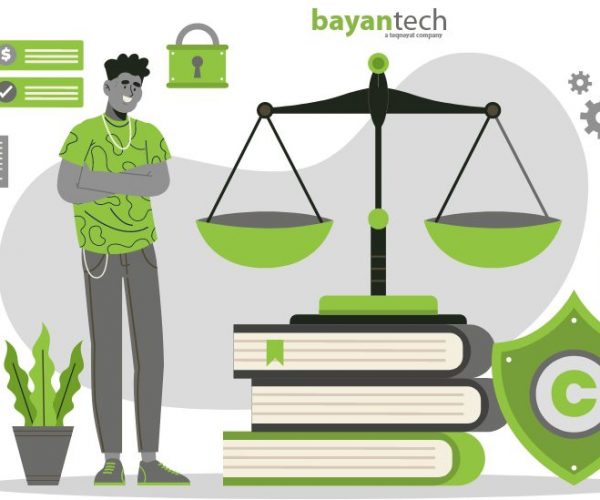 In some instances, these documents not only require translation, but also extra services, such as desktop publishing. These solutions guarantee that the final product is usable in the context where it will be needed. Be it a negotiation between international companies, or a patent filing. 
Not all professional translators know how to translate legal documents. Linguists who specialize in legal translation tend to have some type of background in law and considerable experience in providing language solutions as generalists.
Legal translation requires in-depth knowledge of the two legal systems that come into contact in the translation, and a commitment to precision and intellectual honesty. While a marketing translator, for instance, has to adapt a message to appeal to foreign audiences, a legal translator needs to convey complex legal concepts in a way that's technically and linguistically accurate, while remaining as unbiased as possible.

Aside from skill and experience, it's essential for a legal translation service provider to have a solid ethical code and implement processes that support it. This is one of the many reasons why a reputable translation company is a safer choice than an individual freelancer.
The 6 Factors Behind Legal Translation Costs
Legal translation is a complex area requiring experience, knowledge, and extreme attention to detail. Price is hence dependent on a variety of factors. For example, a simple, personal document will have a far lower cost than a major corporate contract. It is difficult to provide a single, universal response to the question "How much does legal translation cost?". Legal translation prices can vary widely, depending on several factors.
These factors include:
In this section, we'll take a closer look at the aforementioned six factors. It's worth mentioning that they aren't the only elements to have into account when estimating legal translation costs. But they're the most common and impactful by far. 
Sign up to our newsletter to receive the latest blogs and news.
The legal translation cost will increase or decrease depending on whether the language pair includes two major languages. A specialized Spanish > English translator is easier to find and train than a linguist who specializes in Pashto and Indonesian. So, the cost of Pashto > Indonesian legal translation will be much higher. 
Language pair rarity may depend on the region that your translation company comes from. A translation company from the MENA region will probably be better equipped to provide a large base of Pashto translators than a company based elsewhere.
Something you should know is that most translation companies charge per word. For being simple and fair, it's one of the most commonly used pricing models in the translation industry. 
The volume of your project (whether one or multiple documents and their total number of words) will directly impact the final pricing of your project. A higher word count, for instance, means a lengthier document, which in turn will demand more detailed and time-consuming revisions from those in charge of editing and proofreading.

The current average cost of legal and court document translations could range between 0,8 US$ to 0,40 US$ per word. And it varies, some companies charge per word based on the source language or the target language's word count, which is something you'll need to discuss and agree on with your translation partner to guarantee predictability along the way. 
However, another pricing model that's often used in the legal translation scene is offering a fixed fee per page, which works well specifically for handwritten documents or those that require to be scanned. In such a case, the translation cost of several legal documents, such as birth certificate, marriage certificate, diplomas, driver's licenses…etc., can be somewhere between 25 US$ and 90 US$ per page.
The lengthier or more complex the project, the more work and resources it will need, and consequently a relatively higher budget, unless you are willing to hire a single freelancer to handle it all and cut costs. A tempting option but one that bears a great deal of stress and most likely costs you more than money: quality compromise.

This is why a language translation company is generally the best way to go. Their workflows are designed to include a multidisciplinary team of linguists, designers, and consultants and implement cost reduction, bringing you precise results as well as predictable and affordable pricing.
Interested in Contract Translation?
We've created an exclusive guide for clients like you.
Desktop Publishing & Extra Services
You probably don't want your translation company to send you a .txt file with raw content as the final deliverable. That wouldn't be usable, and you'd need to format the material so it can become the legal document you need. This process would involve understanding the formatting requirements of your target country's legal system, as well as having the human resources to get it done.
A world-class language service provider will make sure their final deliverable is ready for you to implement in your target language. Consequently, the company may offer desktop publishing and other services that transform the translation into a properly formatted document.
These services are usually quoted with a per-page rate. While they will add some extra charges to your project, these solutions are absolutely time-saving and worth it. 
The Translation Company's Location
It's no news that the costs of goods and services usually vary across the globe. In some industries, this has to do with varying levels of quality. But that's not the case for translation.
A company that's headquartered in the global north is dealing with costs that are far higher than those of a company in the global south, but the quality of their work may not differ significantly.
American translators have a higher cost of living than Egyptian translators, and the cost of renting an office is higher in Brooklyn than it is in Chile. Consequently, working with a translation company that's based in Latin America (LATAM) or in the MENA Region can guarantee particularly competitive rates.
If your language pair is European (English to German, for instance), you may be concerned about whether a MENA-based translation company can provide you with professional translators who are native to those cultures. 
In fact, they can and do so on a regular basis. The pricing difference usually comes from one of two factors:
Regardless of how this works internally for the company, it's certain that hiring a certified translation agency in the global south for your next project is worth considering. And it may come with the positive side effect of a lower legal document translation cost.
Best-of-class legal translation companies work with cutting-edge translation tools. From translation memories to machine translation engines, these enterprise-grade platforms help track workflows, guarantee linguistic consistency, prevent common errors, and streamline repetitive processes.
The costs of translation tools usually affect how much legal translation costs, albeit slightly. Working with a company that implements the latest technology ultimately reduces unnecessary costs and ensures a high quality baseline. Therefore, while the rates of these types of providers may be higher than their competitors, their results are so reliable that they don't have to compete on legal translation prices.
Evaluating an LSP Beyond the Legal Translation Cost
Now that we've discussed the factors behind legal translation costs, it's worth exploring the correlation between legal translation cost and legal translation quality. With legal translation, there's just too much at stake, and cheap could end up being more expensive than you can imagine.

A botched legal translation can set a business deal back a couple of months, or it could get you into trouble with foreign authorities, and the skill and resources needed to conduct high-quality legal translation are usually beyond the reach of an individual freelancer. So, when you first contact an LSP representative, remember to ask questions about workflow, their quality assurance process, and their experience translating legal documents. 
Another key element of good legal translation is confidentiality. Your legal documents are extremely sensitive, and only a seasoned translation company has the infrastructure, tools, and procedures necessary to keep them safe. 
Rates are not always a predictor of quality, and although it's easier said than done, sometimes you may want to go beyond price. It's worth evaluating your potential language partners considering factors that usually affect price, but that aren't just manifested through price. 
It's understandable though that your translation project cost is something that's nagging in the back of your head. So, while on research, you'll find most translation companies offer a free quotation to give you an approximate price range, most probably customized to your project. This is certainly your best gauge on whether it fits your budget or not and also gives you an idea to compare between different companies.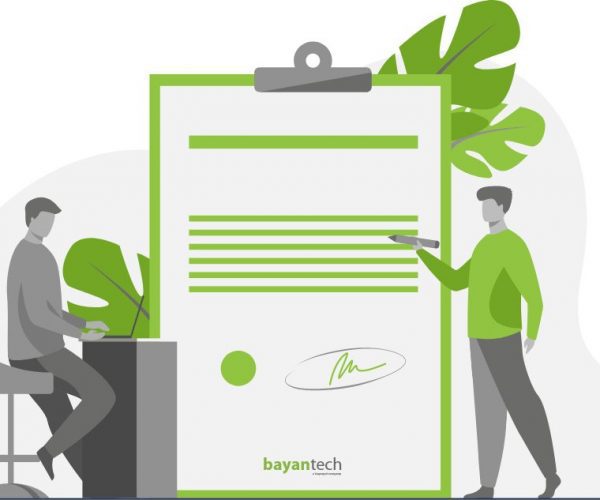 Your Search Is Over, Meet Our Legal Translation Experts
Fortunately, there's no need to face legal translations challenges on your own. At bayantech, we're the MENA region's leading translation company. For the last two decades, we've provided high-quality translation services to industry giants from all around the globe.
Our work relies on a combination of cutting-edge technology, a multidisciplinary team of experts, and ISO-certified best practices. That way, we deliver high-quality translations that advance your business goals in the fastest turnaround times possible. 
Do you need to know the cost of your legal translation project? Get a free quote or get an instant, customized cost using our online calculator: