Interested in technical translation services in Dubai? If so, you're probably wondering which language service provider is the right one for you, and how you could find it.
Technical translation is an arduous process that involves detailed planning and careful execution. A praiseworthy result is only possible working alongside expert professionals, the ones who can take care of the intricate linguistic and contextual aspects and the final layout of the technical document. 
The legal translation market, for instance, demands only exceptionality. There's not any room for errors. And this is precisely the approach adopted by the top translation agencies based in Dubai.
The post-pandemic period has skyrocketed growth rates in several UAE-based industries. That sums up to the region's strong global market presence and to the increasingly multicultural experience it's undergoing, which radically has triggered the demand for language services providers established in Dubai. 
And today, to partner up with translation services providers in Abu Dhabi or the UAE represents a competitive advantage internationally.

Want to know why? In this article, we'll share the 7 reasons why you should work with a technical translation service provider in the UAE. But first, let's review the strengths of UAE as a potential market and the region's relevance in the technical translation business arena.
Why is Technical Translation Important & Useful in Dubai, UAE? Let's Put It in Context
Over the last decade, the UAE has definitely positioned itself as a highly strong market worldwide. According to the Central Bank forecasts, the UAE economy will grow 4.2% by 2022. This reflects that despite the covid-19 pandemic, the region continued to expand. And, moreover, its industries remain more than vigorous. To mention a few: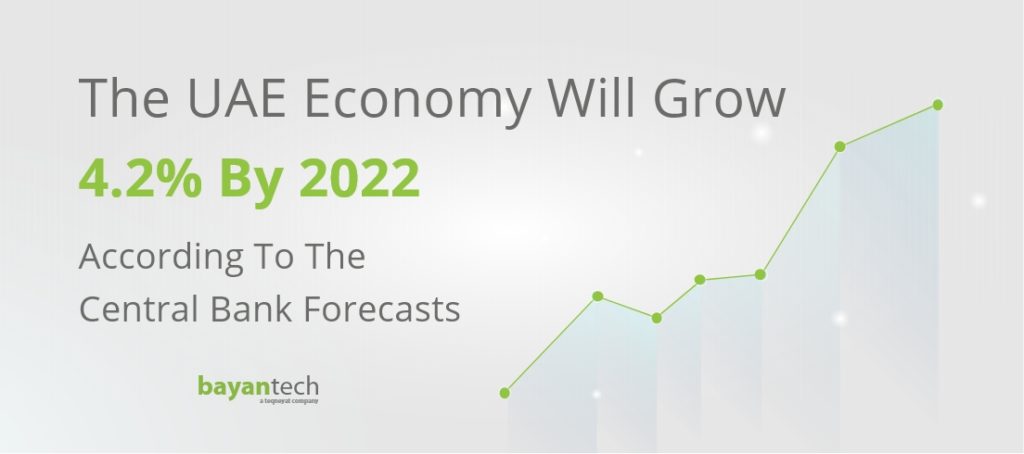 .
The
Technology Industry
, specifically AI and robotics, continues to be the main
attraction
for foreign direct investments.
. The Healthcare Industry, is currently facing a growth boom due to the increase in demand for medical technology. The commercial operations of leading pharmaceutical companies in the region are going through an unprecedented period of expansion.
.The Manufacturing Industry, is experiencing a dramatic change, with the announcement of the new Operation 300bn Strategy that's set to transform the local manufacturing sector and increase the GDP sector share from Dhs133bn in 2021 to Dhs300bn by 2031.
.The Automotive Industry,  in the UAE is at full throttle, with the sector heavily contributing to the five-year-plan , set by Sheikh Mohammed bin Rashid Al Maktoum, Vice President and Prime Minister of the UAE and Ruler of Dubai, to increase Dubai's foreign trade from Dhs 1.4 trillion to Dhs 2 trillion.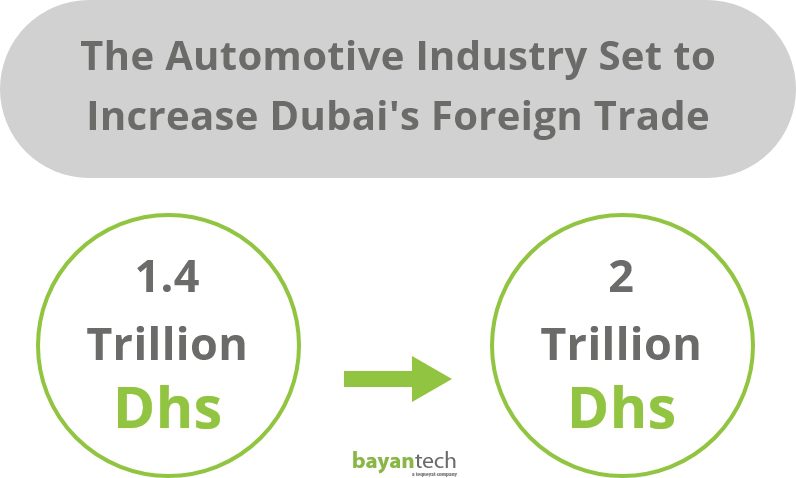 If your aim is to consolidate a global position, the UAE is the perfect place, a true goldmine of solutions and opportunities. 
But you may still be asking yourself: What do translation services have to do with development and commercial success? Well, consider that every industry has technological, scientific, and productive data that has to be noted in documents. And in a globalized market, consequently, such documents must be translated with proper, specialist language and technical knowledge. For this reason, technical translation exists.
To say more, cross-industry collaboration in the UAE wouldn't even be possible without technical translation. The UAE's widespread multiculturalism, being the home of 200 nationalities, compels technical translation companies to manage a superlative expertise in many different languages, where every linguistic, cultural, and legal subtlety of each specific country is essentially observed.
Now you know, technical translation services in Dubai are your key resource when intending to face a cutting-edge expansion strategy. 
In the following section, we'll briefly review the types of technical translations you'll most likely need. 
5 Common Technical Translations that Are Often Required
Manuals are the most common form of documentation in business across diverse industries. There are different types of manuals, which include operation and maintenance manuals, installation and user manuals, safety and crisis management, and more.
As a business core asset, these documents support and inform both your personnel and customers. Both domestically and overseas. And it's what makes technical manual translation indispensable for your business expansion.
These manuals are designed to be detailed, accurate, effective, and most importantly user friendly. While the translation of these manuals should be able to mirror the source document in meaning and terminology, it should necessarily reflect the style and key characteristics of the manuals.
In that sense, technical manual translation is more than conventional word-to-word conversion. These documents will also need to be localized and adapted to the cultural and contextual nuances of the target audience.

Operation and maintenance manuals, for instance. They guide team members through the production process. For that reason, the step-by-step instructions must be faithfully and clearly translated, prioritizing technical accuracy while maintaining proper and consistent use of terminology and local formatting conventions.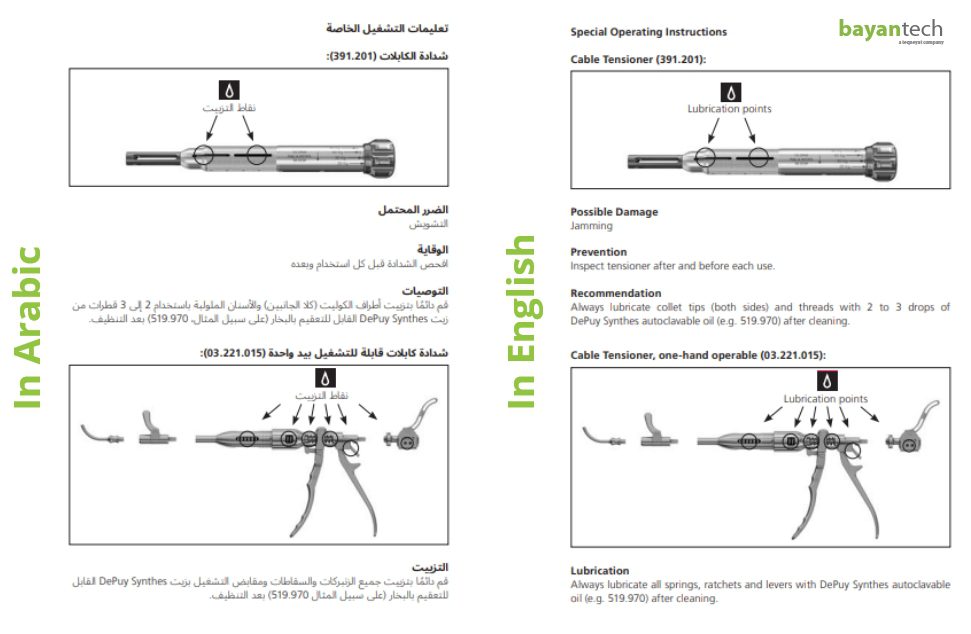 User manuals, on the other hand, allow users to understand how your product works. Since it's a translation destined to consumers, the translation must adapt the user manual to the users' preferences, especially in terms of text clarity and readability.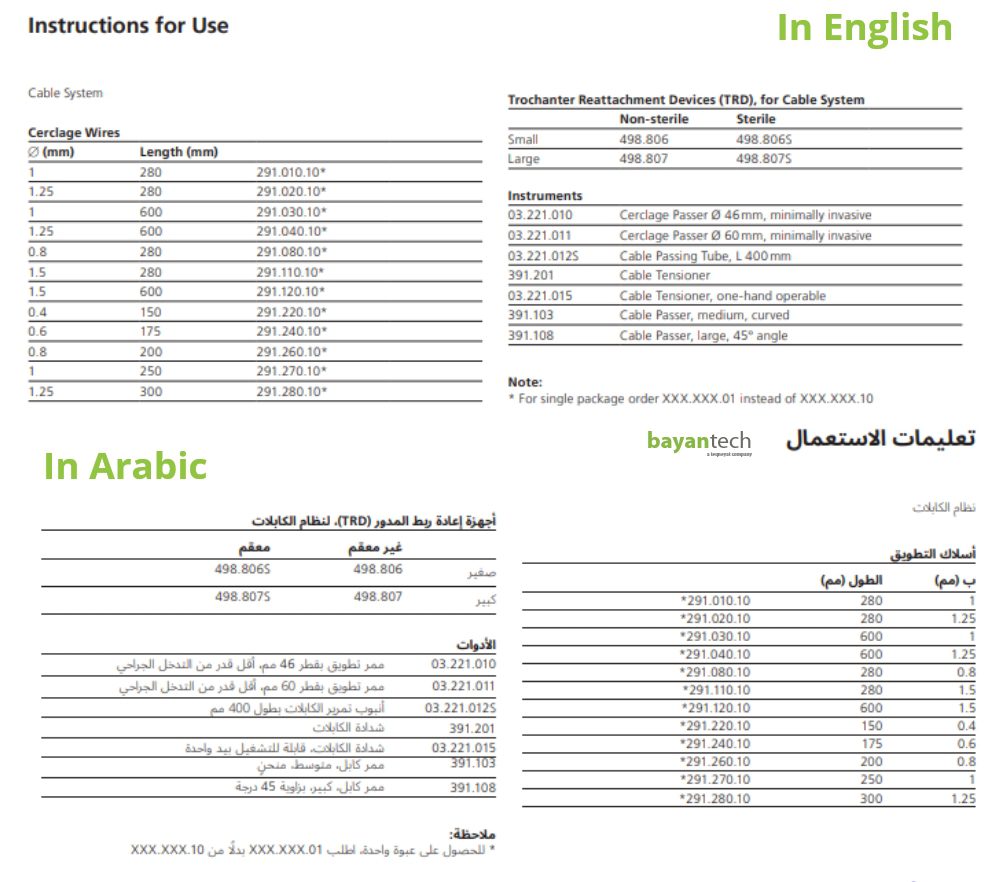 Dubai's Technical translation service market gathers vast expertise in every industry niche, and with their help, you are able to maintain the integrity and efficiency of your communication as well as the specific tone of your manuals without deviating from the original document's intent.
2. Rely on Subject-Matter Experts
Although contracts fall within the scope of legal translation, the specific terminology they borrow requires technical translation. Contracts as legal documents are a complex combination of technical nuances and legal criticalities, which can only be handled by seasoned technical translators with an extensive legal background. 
Patent translation is one you'll definitely need across almost all industries, including pharmaceutical, manufacturing, technology and software. Patents are the key to guarantee the creator's exclusivity rights over their product(s). Due to that, patent translation is inherently complicated because the regulatory differences between countries are very specific and must be respected.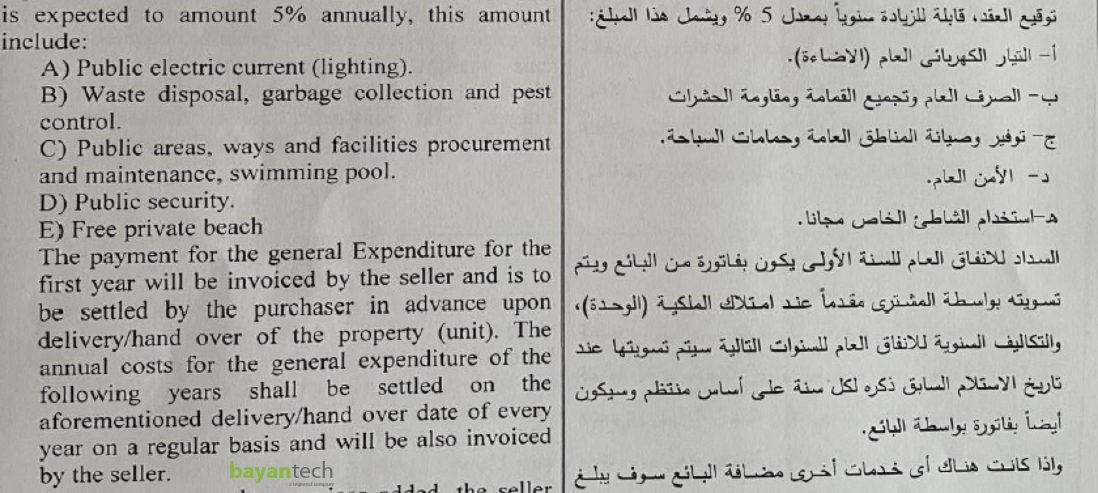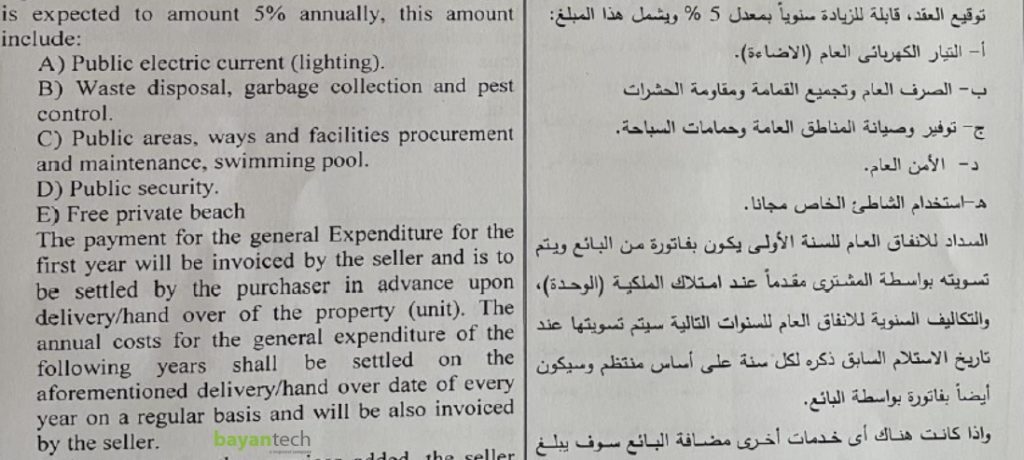 3. eLearning & Training Courses
Interactive training materials are indispensable for the training of new employees and to update a company's team with data about the newest trends as well as new processes and procedures to implement. While these materials contain text, they also include audiovisual material. And such audiovisual material must be also localized.
Language service providers in Dubai work with professional translators and localizers who understand that your multilingual training content should feature accurate industry and business-specific knowledge in all language versions, while being relevant to local and international cultural specificities. Together, these teams, with advanced eLearning tools and software at their disposal, deliver localized training courses that are linguistically and technically precise to engage and motivate your employees.
Technical Translation Rates Cheat Sheet
If you have a technical translation project, get this
handy guide and learn everything you need to know about technical translation rates. 
4. Financial Documents & Reports
The translation of reports allows company executives in every industry to recognize their companies' financial state, even when they aren't native speakers. For example, translation services for manufacturing are most likely to include the translation of almost every financial document and report that your company uses and provides while conducting business internationally.

In financial translation, it's worth mentioning that every piece of information and every number must be intuitive and clear. Precision is non-negotiable, and unlike other laughable translation mistakes, mistakes of financial translation are typically tied to serious consequences. This is why translation companies are keen on relying on experts in the subject matter.
5. Technical CAD Drawings
Translations for CAD drawings are frequently needed by architecture, engineering, industrial design, or manufacturing. These types of projects are intricate and multi-layered, which requires teamwork and effective communication between the translation project manager and the client.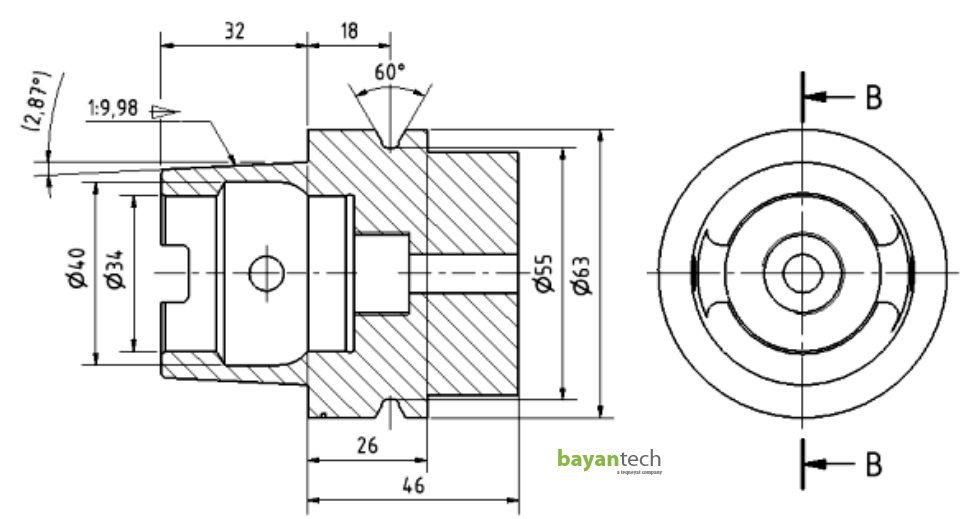 CAD drawings are vulnerable to space constraints. Text in CAD drawings can take up to 30% more space when translated from English to Romance languages like Spanish and Italian. To overcome this issue, pseudo-translation is performed. Using the AutoCAD viewer, the pseudo-translation is compared to the source document to determine if any data has been lost or misplaced.

Professional CAD drawing translations make accurate and consistent use of technical terminology and accommodate the new languages, while retaining the original layout and formatting. Sophisticated as it is, CAD drawing translation should only be trusted to experts.

The 7 Reasons Why You Should Choose a Technical Translation Company in Dubai
The expertise of technical translation companies in Dubai is remarkable. The reason is that these companies are embracing the new growth era across industries and are equipping themselves with the capabilities to understand the specific industries' methodologies, their singular jargon, and the cultural idiosyncrasies involved and eventually respond to the demands.
But what are the other basic traits that make Dubai based translation services stand out? These are:
Expertise in the Specific Field 
Technical translation agencies in Dubai know exactly how every industry niche works and will partner you with the right team of experts you and your project need and deserve.
For the technical translation to be impeccable, translators must have in-depth knowledge of the subject matter. This implies not only to master the skills of translating technical terminology but also have reasonable insight of the industry's key characteristics, operations, and trends.
For example, automotive translation services in Dubai ensure that the translator in charge of translating automotive user manuals must understand the industry's processes (from design, development, and manufacturing to marketing and sales) to provide world-class quality that best serves the purpose of the manuals and represents the brand.
State-of-the-art Translation Tools 
The right tools in the technical translation process can make all the difference. Technical translation agencies in Dubai use:
. Up-to-date Glossaries, as these translation companies have years of experience working on similar projects, they form glossary records that intend to gather updated area-specific terminology.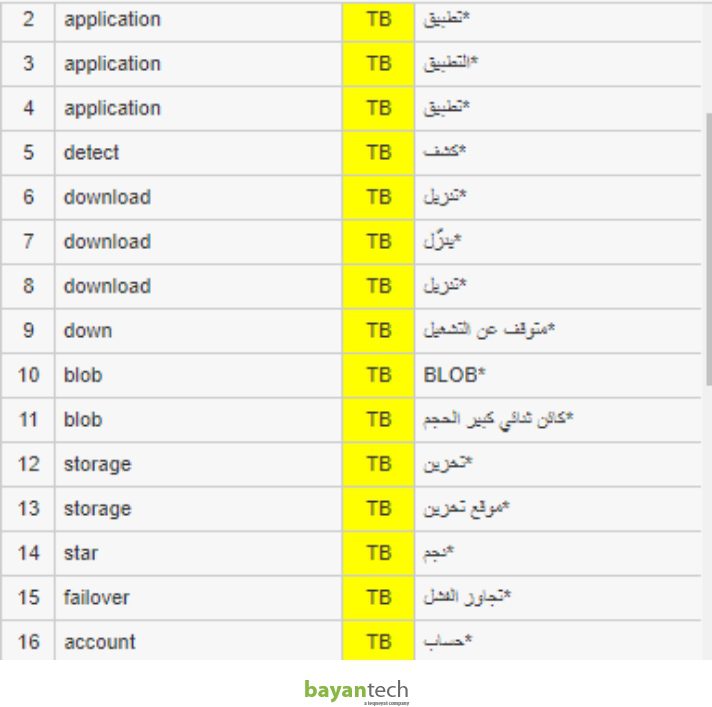 . Style Guides with specific terminology, abbreviations, and acronyms, dates and currency formats, ways of addressing the reader, etc.

. Translation Memories consist of databases of previously translated sentences, paragraphs, or segments of text. A translation memory entry or segment comprises both the original language, referred to as the "source," and its translation referred to as the "target." They are known as translation units or TUs. The use of translation memories can accelerate the localization process and enhance the quality, speed, consistency and efficiency of each translation.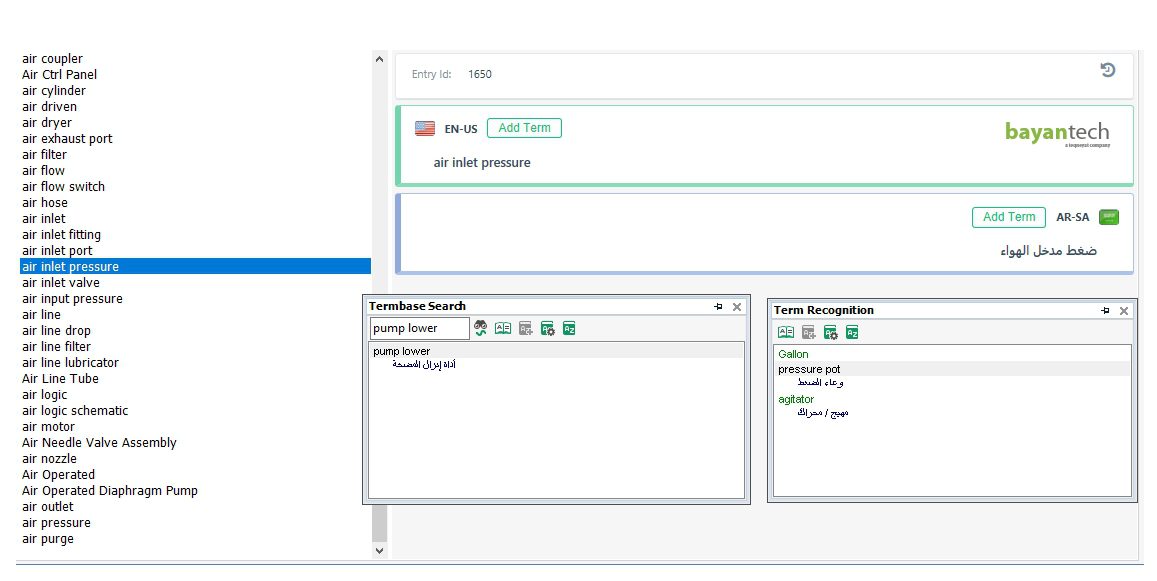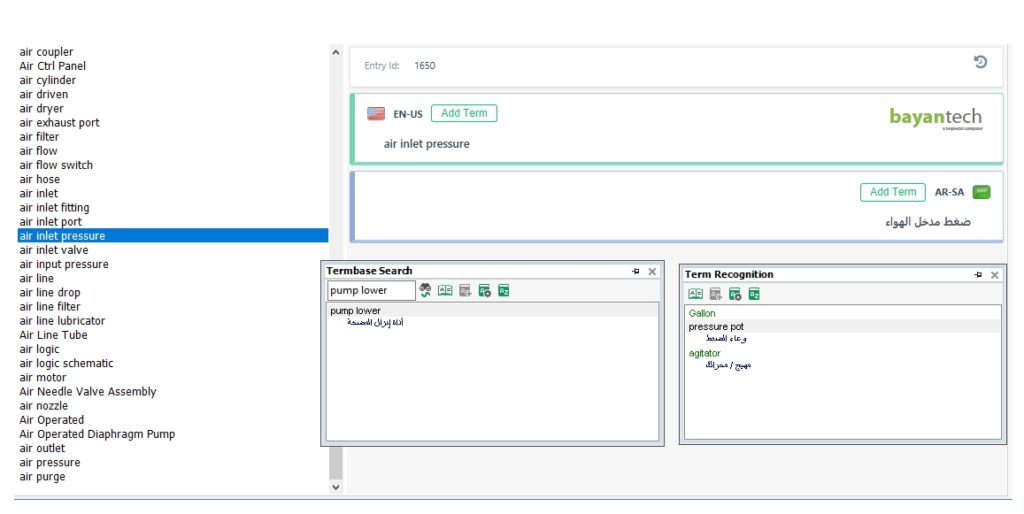 . Machine Translation for Technical Translation
Speaking of tools, machine translation must have crossed your mind, and you must have these two questions:
1. Can I use machine translation for technical translation projects?
2. Is machine translation completely reliable?
Yes, machine translation is a viable option for technical translation, but no, it's not completely reliable.

While translation companies in the UAE and around the world offer machine translation solutions, everyone knows that the output quality is still not good enough to serve the purpose of the translation on its own. So to make the most of the speed and scale of machine translation, without sacrificing quality, these companies offer Machine Translation Post-Editing.

In MTPE, first, your machine translation engine of choice takes care of the more tedious and basic part of the project, the automatic word-for-word translation of large volumes of text. Next, human translators take over to refine the translation, paying extraordinary attention to detail to linguistic and contextual accuracy, while preserving the intent and technical integrity of the source material.
Local Professionals
Naturally, translation companies in Dubai work with Arabic native speakers. And that is what gives their partners an exceptional competitive advantage in the region. Arabic translators in Dubai are well versed in the linguistic, cultural, and legal aspects of various technical fields, all of which non-native translators could easily overlook.

But besides that and since Dubai is home to more than 200 nationalities, translation companies in Dubai easily hire and work with a wide multicultural team of qualified native-speaking translators for other languages. So, no matter what language pair you need, you'll always find the support you need.
Multidisciplinary Teams
Technical translation services in Dubai offer more than just simple translation. From desktop publishing to multimedia localization and website and app localization, you can get professional end-to-end support from one partner, without the need to outsource your project to different vendors.

Partnering with a company, like bayantech, you'll be backed by multidisciplinary teams of DTP specialists, localization engineers, graphics designers, voice-over artists, sound engineers, interpreters and QA testers, who will draw on their experience and pay close attention to meet your project requirements and delivery deadlines. 
If you are looking for voice over services, read 5 reasons why you should choose voice over services in Dubai.
Quality Assurance (ISO certifications)
The success of technical translation is strictly dependent on quality assurance processes. Translation services in Dubai incorporate rigorous quality-control procedures into their workflow through the 3-EYE TEP as well as DTP and localization QA and testing.
The 3-EYE TEP has your technical document translated, edited, and proofread by at least three different professional linguists. 3-EYE TEP makes it impossible to overlook mistakes. As your project undergoes a collaborative work performed in conjunction with translation tools, errors and ambiguity are finally reduced to a minimum.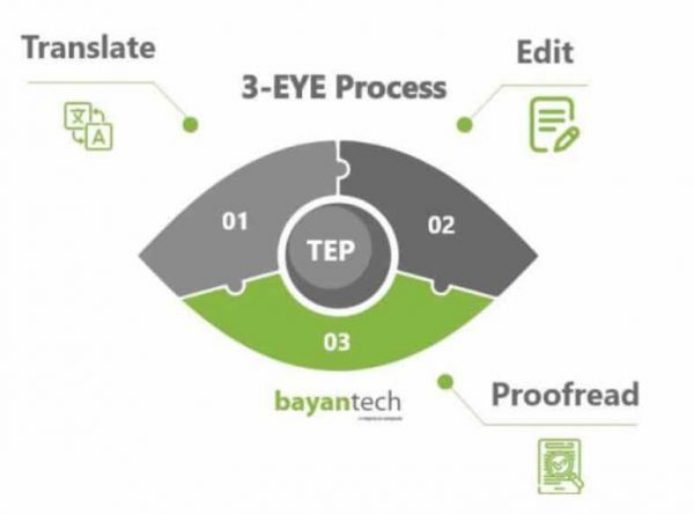 In the same way, DTP specialists perform QA formatting processes to make sure your files, print or digital, are fully translated as well as correctly and consistently formatted. Localization engineers and QA testers work hand in hand, running robust linguistic, cosmetic, and functional testing to deliver high-quality, high-performing software.
At the very end, the project manager oversees your translated and localized files, taking into account quality policies in conjunction with industry standards and regulations in the UAE.
Best translation services in Dubai work with the ISO 9001 certification system. This system monitors every aspect of your project planning. Furthermore, it works tirelessly within the technical translation process to constantly improve its Quality Management System (QMS).
Confidentiality
For such highly sensitive technical documents, security and confidentiality standards are essentially closely checked. The confidentiality of information is one of the main concerns of companies when contracting a translation service.
To that end, technical translation agencies in Dubai implement privacy and confidentiality policies; one among many is Non-Disclosure Agreements (NDA). This document must be signed by the entire team involved in the project, guaranteeing that client information will not be disclosed under any circumstances. 
Further, translation companies in Dubai with first-class infrastructure enhance the security of the material being translated in a substantial manner.
Customer Service
Although we left it for last, customer service is of great importance when hiring a translation company. Having a smooth communication with the project manager all across your project's evolution is how these things should be done. And that's how Dubai companies work.
Language service providers in Dubai adopt a constant customer feedback policy. LSPs will get involved in your project immediately, always keeping in touch with you and considering all your valuable suggestions.
Sign up to our newsletter to receive the latest blogs and news.
Ensure your Business Growth with Technical Translation Services in Dubai
Looking for a top-edge professional technical translation company in the United Arab Emirates? Be sure you have come the right way.  
At bayantech, we have almost two decades of experience, as leaders of the region's technical translation market. In all these years, we have worked with renowned companies from all industries, facilitating their expansion inside the MENA region and in the rest of the world.
While strictly complying with ISO certifications and confidentiality agreements, we work with the latest translation technology, highly-qualified native translators, designers, developers, and project managers to deliver efficient quality within short turnaround times.
Contact us!  Tell us all about your technical translation project. You can also request a free instant quote.