In this day and age, growing as a company means growing globally.
One of the most important dimensions of your growth strategy should be your marketing strategy. And multimedia content should be your strongest asset. 
According to WYZOwl, 94% of marketers report having improved audiences' understanding of their product through video and multimedia content. And, according to research by psychologist Jerome Bruner, people only remember 20% of what they read and 80% of what they see.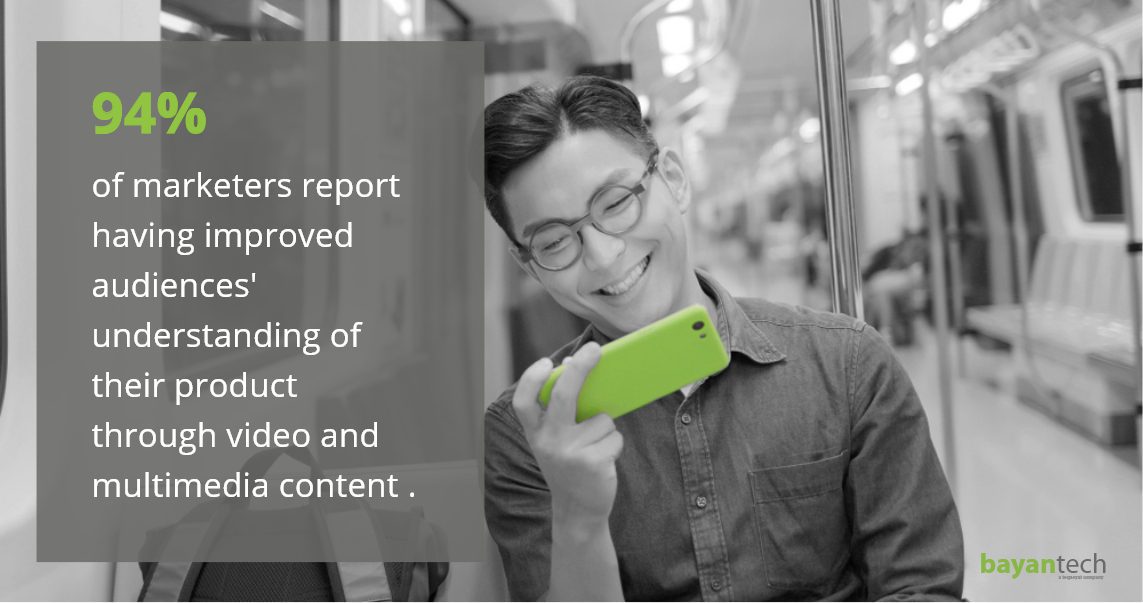 Your visual content won't be immersive, engaging, and moving if it doesn't have sound to match. And, when it comes to speaking on behalf of your brand, what's better than the human voice?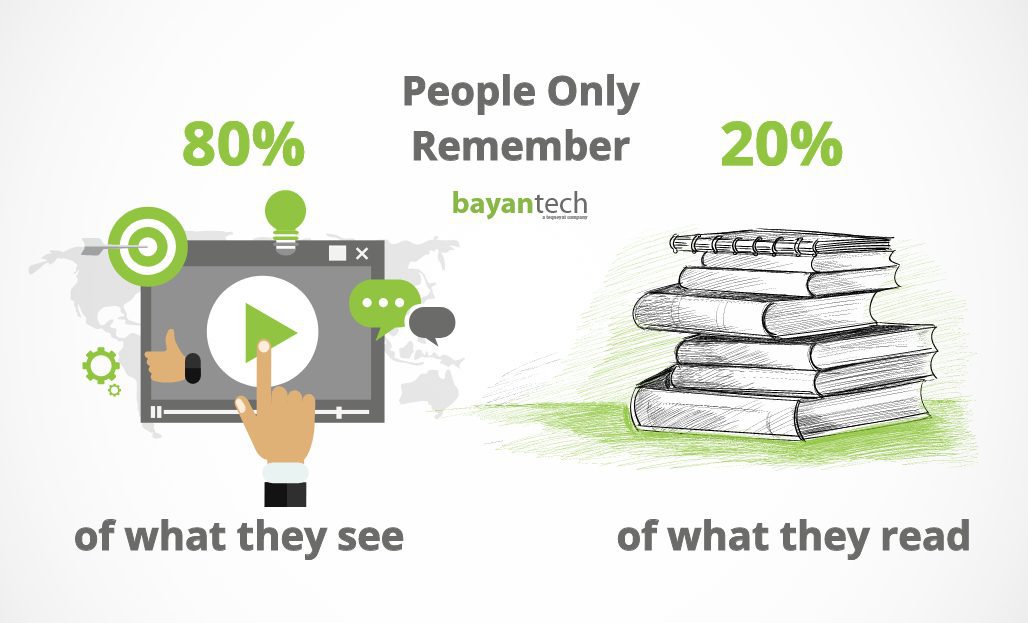 In this post, we'll dive into:
Let's dive in.
Why are Voice Over Services in Dubai important?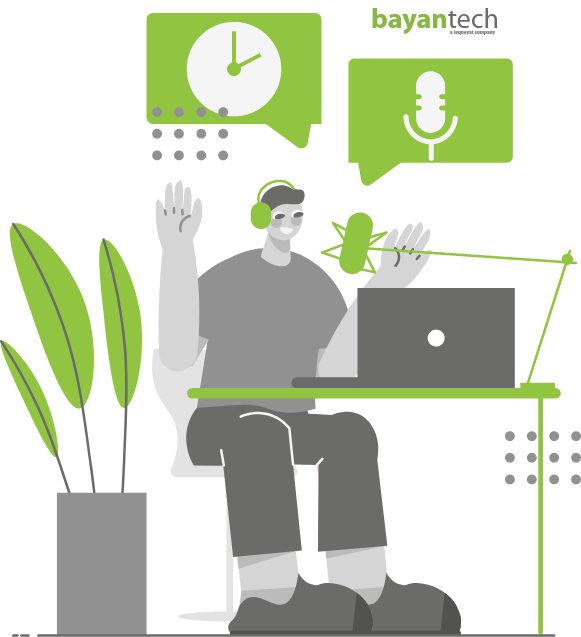 Watching video content is one of the most popular activities on the Internet today. As a result, nowadays voice-over services are going through a very fast-paced growth phase. According to
Cisco's VNI Global IP Traffic Forecast
, video content traffic will quadruple by 2022. This will mean an increment of video content traffic from 75% to 82% of the total IP traffic.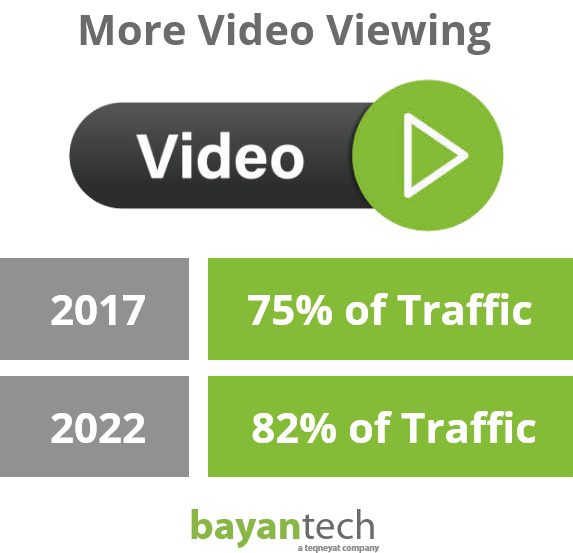 Certainly, the video industry and the digital world are taking center stage these days, thereby sparking up the market need for voice-over services. 
These services often include a rigorous process of scripting, with recording and audio engineering to improve end result quality and appeal. Within the recording studios in Dubai, multilingual voice-over services are delivered by a team of experienced native voice-over artists. These professionals work in collaboration with project managers, copywriters, translators, and sound engineers, who fully grasp the social and cultural particularities of global target audiences.
So, if you wish to expand your reach and make your content more engaging to audiences overseas, voiceover services in Dubai are the right choice for you. 
But what are the five reasons to consider a Middle East-based voice-over service?
Scroll below to discover the benefits of opting for the best voice-over services in Dubai.
5 Reasons to Consider Voice Over Services in Dubai
Voice-over services in Dubai are ready to target audiences worldwide, providing your video marketing with a distinct competitive advantage. 
This competitive advantage includes:
Wide range of language expertise.

Great variety of voice-over services.

Professional & talented voice-over teams.

Full localized voice-over recordings.

Communicative & responsive project management.
1- A Wide Range of Language Expertise
Although Arabic is UAE's (and therefore, Dubai's) native language, in this cosmopolitan World Capital, various other languages are also spoken. The best translation, localization, and voice-over services in the region fully contemplate this situation.
This makes professional Dubai voice-over services reliable
. Because
the best results are delivered not only on major languages but also on other less common ones. While giving priority to cultural baggage, audio production and video production projects are versioned into various languages without suffering any final quality loss.
Some of the most requested languages are:
Sign up to our newsletter to receive the latest blogs and news.
2- A Wide Range of Voice-Over Services
Quality voice-over services in Dubai focus on a wide variety of languages and industries because adjusting to the client's needs is essential. This is only possible by combining the language skills and the cross-cultural versatility the target audience needs. 
Expert Arabic voice-over service providers, such as bayantech, specialize in:
Corporate Video Voice-over

. Commercial voice-over services are essential for all types of marketing communication and multimedia content, bringing authenticity and professionalism to event presentations, orientation sessions, and training videos. 
Voice-over Advertisement

. Voiceover is increasingly used in multimedia marketing and content advertising. TV commercial and Radio promotional adverts are duly interpreted by native voice specialists. 
Documentary Narration

. An audience-friendly experience can only be created by a proper voice over

interpretation

, performed by a talented and trained professional voice actor. A documentary without a warm-voiced narrator and commentator would not be fulfilling its purpose. 
Educational and eLearning Material

. Courses, training programs, and video tutorials that include professional voice over ensure adequate reception by local and global audiences alike
Multilingual IVR

. Interactive Voice Response (IVR) and other voice-over telephone services require localized voice-overs of the highest quality standards to ensure the caller has the most helpful, friendly, and enjoyable experience possible.
Audiobooks

. Since audiobooks are becoming increasingly demanded. A qualified voice professional can convert your written book into an audio file to provide an entertaining and engaging experience.
Video Games

. Engaging users is the key to a video game's success. A voice-over service by a trained voice over artist will offer a professional and entertaining response to maximize global reach. 
Audio Guides

. Audio guides are the travel industry's best friends. Voice-over services allow visitors and tourists to greatly enhance their experience through the audible explanation of their surroundings. 
Entertainment Content, Production music, and other Multimedia Projects.

 
3- Professional & Talented Voice-Over Teams
Voice-over helps your brand do the talking. The best voice-over services in Dubai, and voice over generally-speaking for that matter, stay true to the human essence in business communication strategies. This offers your company a distinct identity, strategically addressing your customer needs, to achieve, thereby, a genuine audience-brand connection. This bond will ensure the feeling of appreciation that'll make your customer come back to you every time.

To put it simply, a well-performed voice-over job will connect and engage with your audiences, while earning their trust. And that requires a versatile voice over talent with exceptional language skills and local insight, no matter what language or culture you are targeting.
More brands, now more than ever, are using Arabic voice over services to speak to their Arabic audiences. And if the same thing goes for you, then who's more capable and qualified than voice over services in Dubai, a city where Arabic is the official language. Nonetheless, if you are looking for voice over artists in other languages, the UAE is known to be a melting pot of languages and cultures.

Looking at the status quo of the UAE, and most particularly Dubai, being home to 200 nationalities living and working there and the culture that's welcoming and empowering talents across fields from all over the world, it's abundantly clear that you have unparalleled access to professional multilingual artists who also have technical capabilities at their disposal.

Native voice talent, a multidisciplinary team of subject-matter experts with dialect proficiency and cultural affinity, together with a state-of-the-art recording studio, are the fundamental backbone of professional voice-over services in Dubai. Additionally, and essentially, professional voiceover services in Dubai give your marketing videos the right contextual tone, providing distinctive qualities that make your brand instantly recognizable.
Curious about Voice Over Services in Dubai?
We've prepared an express guide for clients like you. 
4- Fully Localized Voice-Over Recordings
Reaching your target audience implies understanding their language and culture to define the strategies that'll make them connect with your brand's content. We recommend:
Providing a high-quality localized service

in your customers' target language.
Communicating what the product or service is about

in terms that culturally resonate with your customers.
Knowing the target culture

, not only so you can take advantage of relevant cultural and idiosyncratic aspects, but also so you can avoid offensive or inappropriate terms.
By performing script & video localization, voice-over service providers turn a simple translation of your script into a culturally relevant piece of media. This script will then be brought to life by professional voice artists.
Expert voice-over services in the United Arab Emirates are fully versed in how to convey your message to a wide variety of languages, always putting your customers' cultural subtleties at the top of the priority list.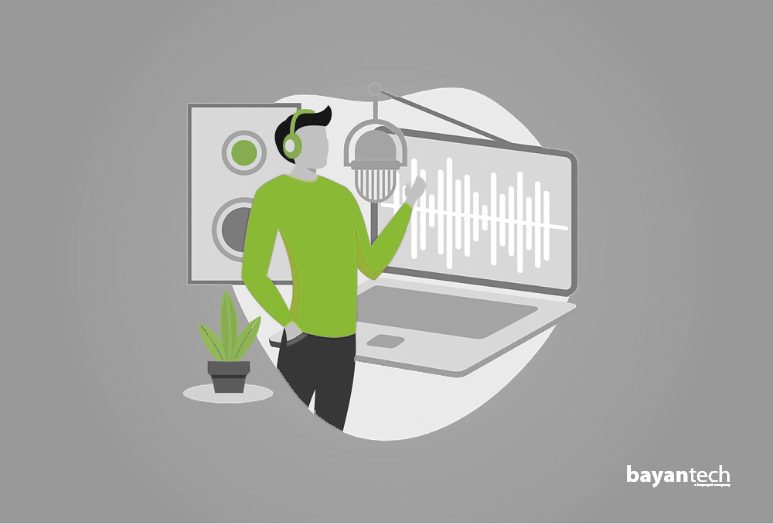 5- Communicative & Responsive Project Management
At the best voice-over companies, project managers always play a key role. While working with an entire voice-over team department, they stay in permanent contact with the client. Best-of-class project managers split their attention between process optimization and quality control, ensuring confidentiality, cost-efficiency, and a fast turnaround time. Leading voice-over services in Dubai are no exception. A detail-oriented PM and a multidisciplinary team are the least you can expect from an industry leader, regardless of where they're based. 
A project manager will guide you in defining your project needs. He or she will guide you in making the best choices for your project. They'll provide a complete profile of their talents with their qualifications and expertise. They may even let you listen to samples of previous works, giving you the luxury to compare and make your choice while offering you their perspective on what best suits you based on your project specifications.
If you're planning to have your new speech project reaching the top, we are your best business partners. At bayantech, we're a voice-over services provider working with professional project managers that make sure your project requirements aren't only met, but exceeded. 
Work With Experienced Voice-Over Professionals 
At bayantech, we offer you the high-quality voice-over service you're looking for. With almost 20 years of experience in the field, we have been entrusted with successful projects by the most important companies in the MENA region and beyond.
Our voiceover company based in Ras Al Khaimah gathers a highly reliable staff of qualified multidisciplinary project managers, talented native voice performers, and expert sound technicians. Mixing talent and professionalism, we will give your voice-over projects the proper tone they need. 
At bayantech, we understand the importance of closely meeting the stipulated delivery times, just as much as the overall quality of the final product outcome.
If you're looking to connect with the Arabic market, we're the translation and localization partner for you. Get a free quote now and leave your voice-over project in the best hands.