Delivering powerful communications in African languages
with unmatched quality, efficiency, and speed.
Africa is a continent throbbing with life. With infinitely diverse cultural values and beliefs, Africa continues to uncover its charm and beauty and unleash its great potential. In today's global market, Africa is becoming an economic powerhouse with numerous emerging markets.

If you decide to explore the African market, bayantech can help accelerate and maximize your company's success. bayantech provides you with the best African translation and localization solutions in the industry; accurate, impactful, locale-specific, and fast.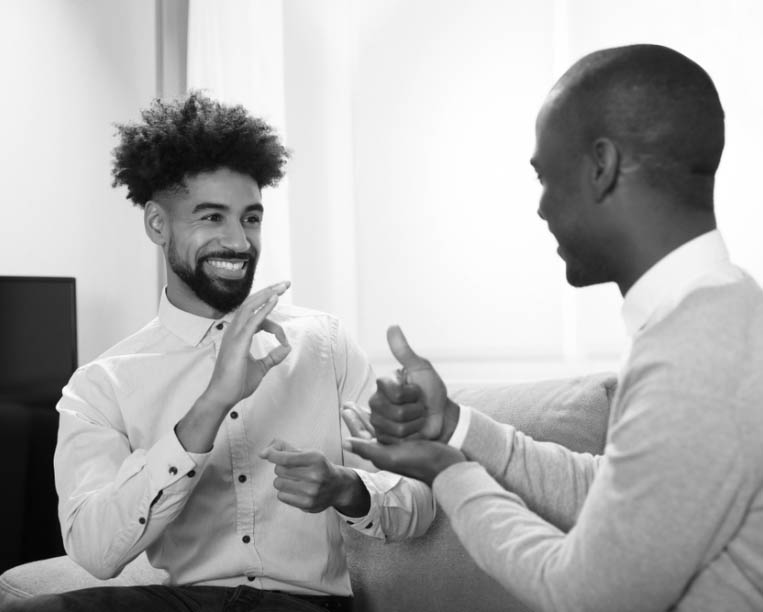 bayantech Expertise in African Languages
Africa is a language resource we are proud to have carefully explored, thoroughly
analyzed, and masterfully catered for.


Back in 2004 when most translation companies wouldn't take a gamble on the
African market, we had the clear vision and the wide resources that enabled us to
penetrate the African market and pioneer the localization industry in Africa,
providing extensive training to in-country translators on how to use up-to-date
technology and translation tools.
With a dedicated office and a huge in-house team in the heart of Africa, Cape Town,
South Africa, we offer our first-class translation services for a broad range of African
languages. Our services extend to all Africa's regions, supporting rare and
challenging language pairs.
Over the years, we have risen to the challenge of geographical distribution and
language rarity, delivering natural translations as if the original text is written in
Africa. We pride ourselves on the contribution to the preservation of rare African
languages while breaking down all cultural and linguistic barriers that previously
limited businesses' potential in the continent.
If you are dreaming about growing your business in Africa, you'll need African languages translation.
Facts about African Languages
Languages Used and Spoken In Africa
Approximate Number of Speakers
Of the Total Number of Languages Spoken Today
With The Perfect Combination Of Passionate, In-Country, Native- Speaking Linguists
And Top-Notch Technologies, bayantech Offers Consistent, Accurate, And Culturally
Sensitive African Translations At Competitive Rates
Africa has been successfully integrating with the world economy, perfectly fitting in
the global market puzzle. Paved with market expansion opportunities, Africa is an
open road to global branding that only a reliable translation and localization partner
can drive you along.
Growth rates rising up to 6%
Annual growth rate of 23%
21.8% of the population using the Internet in 2017
The best way to communicate with the large spectrum of customers in Africa is by speaking their languages. With the perfect combination of passionate, in-country, native linguists and top-notch technologies, we offer coherent, consistent, and culturally appropriate African translations that connect with your audience and make an impact.
Through its top-quality translations, bayantech provides its clients with their tickets to Africa, at competitive rates.
What Makes bayantech Different?

Professional Services

+15 Years of Experience

Flexible Turnarounds Timely Delivery

Certified Quality Assurance

24/7
Support

100% Quality Guarantee

Affordable
Rates

Complete
Security

Customer Satisfaction

Technological Advantage
bayantech African Languages Translation Services
bayantech manages all localization and translation projects with an uncompromised commitment to quality and excellence. This commitment spans from the moment a project is requested and the careful selection of locally based, in-house, African translators with extensive subject-matter expertise to carrying out our stringent 3-eye (TEP) QA principle which meets the rigorous ISO 9001:2015 and 17100:2015-certified quality assurance systems. In addition to that, bayantech relies on state-of-the-art translation tools  up-to-date style guides, and terminology glossaries to ensure an accurate and consistent translation.
It's a fast-paced world and we understand how tight or aggressive your schedules might be. bayantech optimizes the whole translation and localization process through the implementation of innovative technology and strategies, such as Translation Memory (TM) tools, providing an ideal balance between the highest quality and fast turnarounds.
We pride ourselves on providing you with outstanding African translation and localization services at the most competitive rates in the industry. Utilizing high-tech tools, we not only save your time, but we also offer the best value for your money, all while delivering the highest quality possible.
bayantech African Languages Translation
and Localization Services
bayantech provides comprehensive and expert African Languages Translation and localization solutions
for all types of content, including:
Professional Translation Services for All Industries
bayantech offers innovative translation and localization services across a range of industries.
Languages we translate into
Languages we translate into
If you have a big project that needs to be translated,
we are here for you
order a quote now to have an instant assistance
we will quickly back to you
Sign up to our newsletter and receive the latest industry news, insights,
and trends straight to your inbox.

bayantech is a leading professional language service provider, offering certified, high-quality, and smart translation and localization solutions in more than 260 different languages.