Are you aiming to broaden your business's global reach through a more wide-ranging online presence? While your domestic SEO strategy may have served you well locally, it alone won't be enough to rank internationally.
Potential customers seeking products and services like yours might be searching from every corner of the world – but will they find you? An effective international SEO strategy makes sure they do.
But still navigating international SEO might feel daunting to many, with practices constantly evolving and search behaviors and preferences varying widely across regions. If this is what you feel too, you have come to the right place.
This comprehensive international SEO checklist will guide you through the optimal global SEO practices in a simple, straightforward way to ensure nothing stands between your business and the success it truly deserves. 
Ready to get started?
FAQ: What is International SEO?
International search engine optimization (ISEO) is all about optimizing your website to improve its organic search ranking in multiple countries and languages and improve its visibility in global search engine results pages (SERPs). 
So, is it different from regular domestic SEO?
Well, ISEO incorporates many conventional on-page and technical SEO best practices. However, one main difference is that rather than ranking your website primarily for local users with local SEO, ISEO signals to search engines that your website is designed to meet the needs of global users – those searching in different languages from diverse locations worldwide.
With ISEO, your content, links, keywords, and technical setup need some extra planning and localization efforts to ensure your site is easily discoverable by global users.
Now what happens when you implement a well-tailored international SEO strategy?
The Impact of an Effective International SEO Strategy
Are you still hesitant about the value of international SEO—asking yourself if it's worth investing the time and money? Well, when executed correctly, ISEO can transform your market positioning and drive remarkable commercial benefits and financial returns.
In the following points, we'll give you a clearer picture of how it can help you achieve these business goals!
Broaden Your Audience Base & Reach New Heights
Did you know the vast majority of website visits originate from search engines, with organic results driving over half? 
Well, about 68% of traffic begins with search engines. More importantly, organic search, which is driven by SEO efforts, contributes to 53% of all trackable traffic.
Today, global users turn to search engines to find any product or service they need. This means potential customers from around the globe are just one click away from discovering your brand. 
However, language barriers and complex region-specific algorithms make it difficult to connect with those customers online without an effective international SEO strategy.
Global SEO puts your brand at the fingertips of the world web, opening up your business to untapped regions and helping you attract qualified leads at scale. In fact, 60% of marketers agree that inbound marketing tactics, like SEO, are among the highest-quality sources of leads.

Boost Your Brand Awareness & Credibility 
Since international SEO can improve your website ranking in global search engines, the increased visibility that accompanies these higher rankings enhances the chances of users discovering and engaging with your content. And this has the power to strengthen your brand awareness and credibility on an international scale
Here's how it works: When users consistently come across your website among the top search results, it reinforces their recognition of your brand, leading to improved brand awareness on a wider scale.
What's more, users today primarily rely on search engines to present the most reputable and relevant content that answers their search queries. Studies show that when a source achieves a high ranking in search results, users tend to perceive it as a signal of the source's expertise and credibility. 
Therefore, improved search performance means users will automatically believe you're a trustworthy brand, which in turn enhances your brand authority.
Maximize Your Localization ROI & Expansion Outcomes
Entering foreign markets comes with a considerable amount of resources and investment in localizing your website and marketing content. However, all these efforts could go to waste if your site fails to surface for local searchers.
When you expand into a new market and tailor your website, products, and services for a new target audience, one of the first things you aspire to achieve is to engage the target audience and see a return through meaningful metrics like conversions and revenue. One condition ensures this is possible to happen: your brand needs to be discovered in the first place.
It is ISEO that offers you the discoverability and traffic needed to support your expansion goals and maximize the return on resources invested in accessing your valuable new regions globally.
Gain A Competitive Advantage 
Venturing into the international market doesn't only mean you're competing with global businesses vying for the same region. But it also means you have to outperform local rivals who may better resonate with your target audience, which makes it more difficult to break through the market.
But there is no need to worry! Leveraging ISEO to improve your local visibility helps you stay ahead of the game in an overly saturated marketplace. Since it helps you zero in on user expectations and local search behaviors, you can outrank those competitors on search engines and successfully show your target audience how your brand is tailored to their needs. 
Better ranking means improved engagement, which will maximize traffic and click-through rates, further boosting your visibility and helping you capture a larger share of local customers.
International SEO Checklist: 5 Practices to Nail Global Ranking
From SEO localization to complex technical implementations, effective ISEO is a multifaceted process that demands careful optimization across many dimensions. In the following international SEO checklist, let us explore what you should never miss.
1. Optimize for Locally Preferred Search Engines
Your international SEO checklist should start with meticulous market research. Once you have identified your target market, you need to study local user behavior and preferences.
When it comes to popular search engines, not all regions are similar. Different countries and regions have their preferred search engines that dominate the market. For example, while you might think that Google is the most used search engine globally, this is not the case in specific countries. For instance:
Baidu

is the number one most popular search engine in mainland

China

,

receiving approximately

95%

of the domestic web traffic, as Google is not available.

Yandex

dominates the market in

Russia

and some

Eastern European

countries.

Naver

is another popular and widely used engine in

South Korea.
With search engines having their own requirements, algorithms, or guidelines for crawling, indexing, and ranking websites, optimizing your website for local search engines ensures that it has maximum visibility and reach within the target market.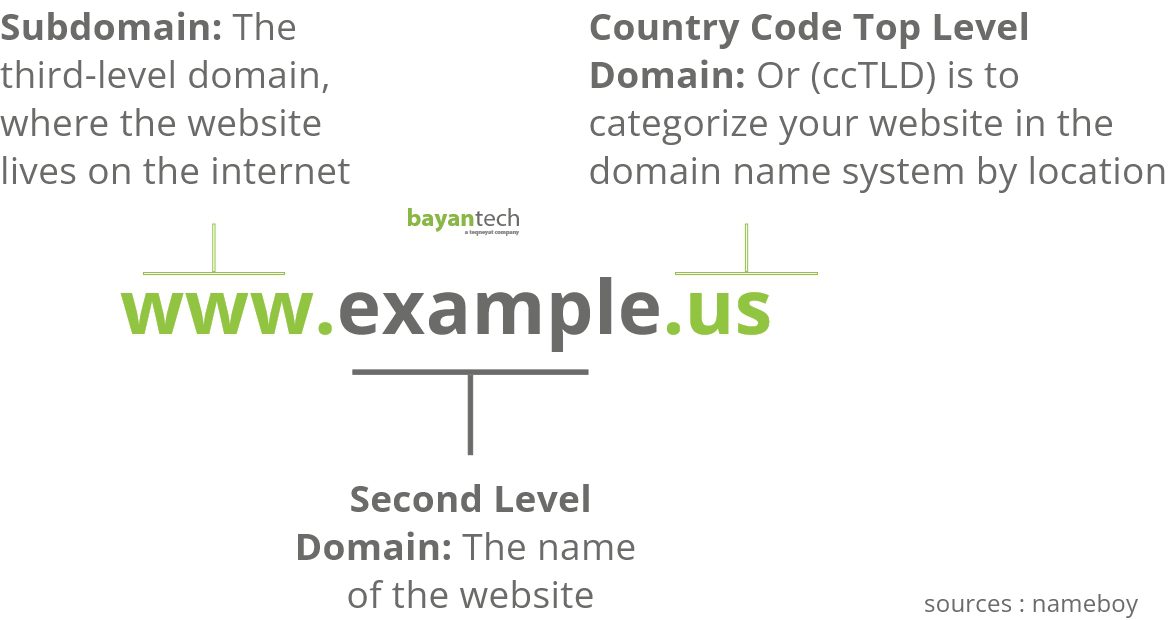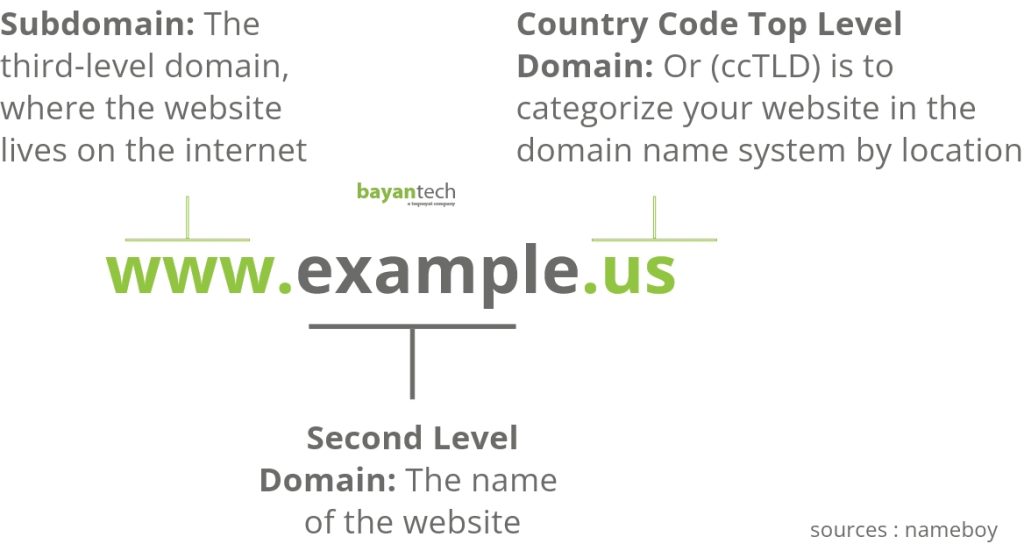 2. Do International Keyword Research 
Next, you need to conduct keyword research specific to each language or region you are targeting to identify relevant and popular keywords that resonate with the local audience. Consider cultural nuances, search trends, and specific terminology used in each target market.
Once you have identified popular keywords that align with your market, the following step is to translate them into the target language. However, while translating keywords is necessary, it is important to understand that literal translations may not cut it. To successfully meet your desired audience search needs, transcreation is necessary. 
But why?
When people search, their intent is often tied to cultural and regional differences, even in countries with close cultural and linguistic ties, and this makes literal translations less adequate to capture subtle linguistic variations or local equivalents of the targeted keywords
For example, let's say you're an online auto parts store targeting the term "windshields":
In the US, windshield perfectly matches the keyword people use when searching.

On the other hand, in countries like Australia, New Zealand, and the UK, people use "windscreen" instead. 

If you only optimize for "windshield" your product pages would never rank or be visible to searchers looking for "windscreen".
So, it's important to realize that while you may use accurate translation, it might not offer the same words that people use to search. That is why matching user intent in the regions you target can be the difference between success and failure in the global search landscape
Pro Tip!
For maximum efficiency, seek the assistance of local experts who possess the necessary market knowledge to attract the right demographic for your product/service. In-country experts can help you identify locale-specific keywords and locally relevant synonymous phrases.
3. Optimize Your URL Structure
When expanding your online presence in new markets, it's also essential to get the technical foundation right, properly structure your website and localize your links. So, crafting an optimized URL structure should be the next step on your international SEO checklist.
One of the most powerful international SEO tactics is known as geo-targeting, which refers to targeting users based on their location by using ccTLDs.
What is a ccTLD?
ccTLDs refer to country code top-level domains used in country targeting. These are domain extensions composed of two letters assigned to specific countries. For example, ".us" represents the United States, ".uk" is for the United Kingdom, and ".de" is for Germany.
This helps search engines understand and serve up your multilingual content appropriately. For the best SEO results internationally, each language version requires its own dedicated URLs to ensure full indexing across search engines.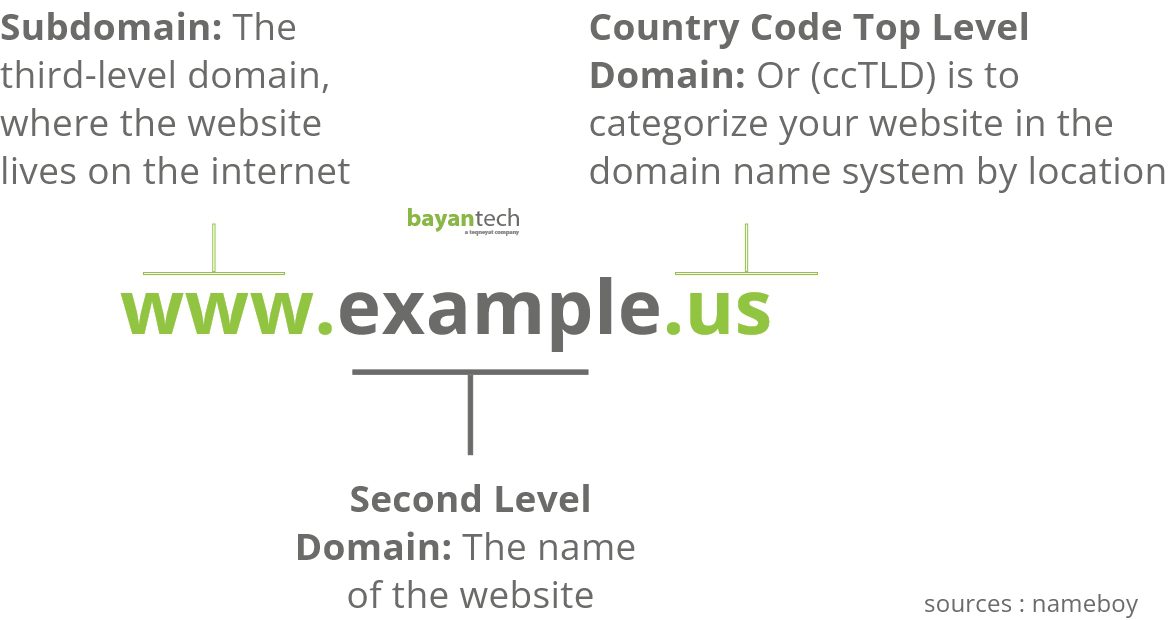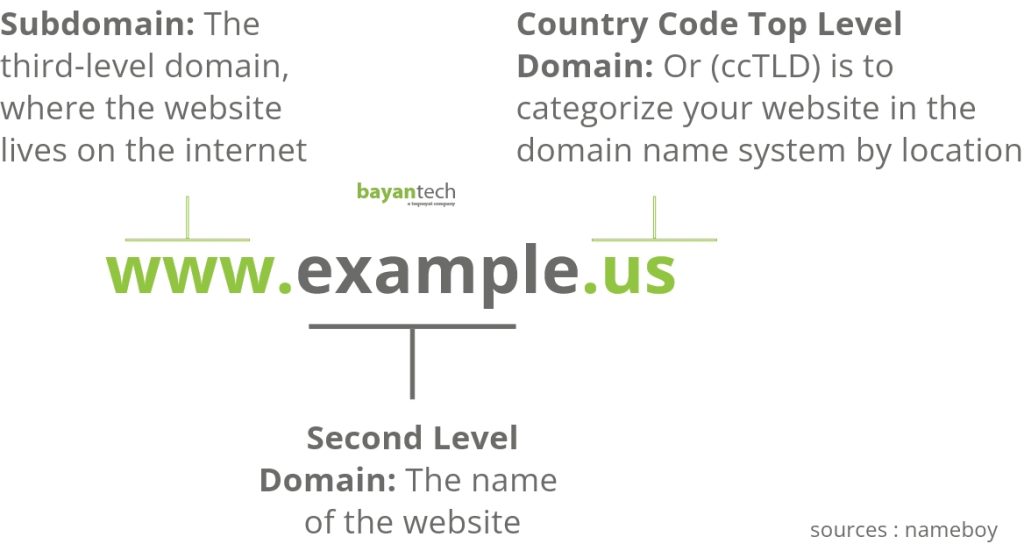 4. Use Hreflang Tags
Now that you've structured your URLs to cater to different languages and regions, it's time to connect different URLs in search engines' eyes. This is where hreflang tags come into your international SEO checklist.
Hreflang tags, short for "Hypertext Reference Language," are HTML tags used to indicate the language and regional targeting of a webpage's content. They allow search engines to differentiate between multilingual versions, so similar website pages are not counted as duplicate content.
With hreflang tags, search engines can intelligently direct end-users to the localized version designed for their specific locale.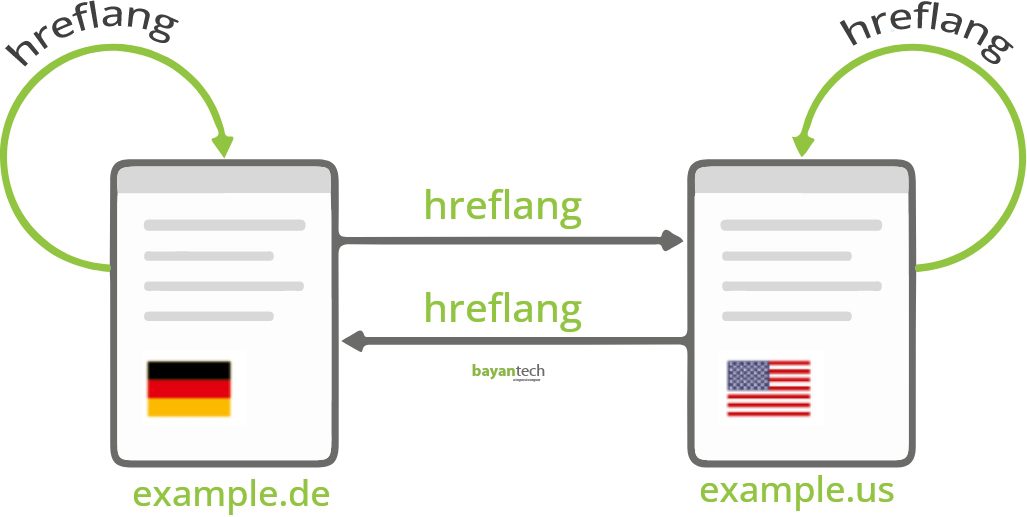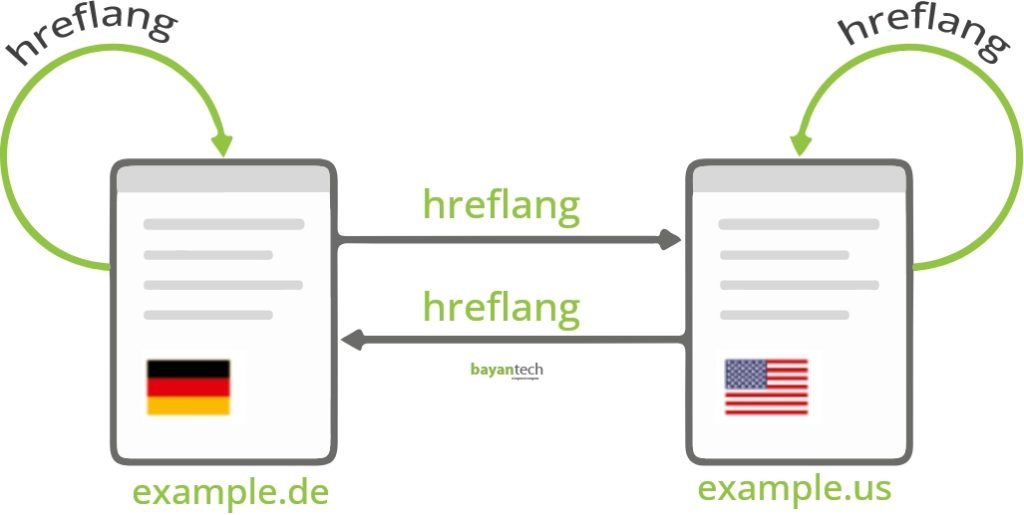 5. Localize Your Content
The last must-have item to tick off your international SEO checklist is content localization.
This is not only one of the best practices for website localization and social media content; it's also a crucial ranking factor for search engines. But how?
Well, relying on international keywords to rank higher without delivering valuable content that connects with end-users is meaningless. Let's say you managed to drive international visitors to your site. How can you keep them engaged and influence their decision-making?
The answer is through locally targeted content that feels like it's specifically designed for them. Without localized content, users will most likely just click away.
Localized content should speak to your target users' interests and address their pain points. Additionally, various elements like currency, date formats, graphics, navigation, and usability should be tailored to their unique preferences and buying behavior.
As such, meticulously adapting your website to capture specific cultural nuances and regional conventions becomes essential to offering a friendly user experience and further improving your site's traffic.
Your Pocket Guide To A Winning International SEO Strategy
In this quick international SEO checklist, we've gathered all of our tips, including the key tactics and tools you need for a successful strategy. You don't want to miss this free guide! 
Bayantech: Your Trusted International SEO Agency
Implementing ISEO comes with several intricate challenges. From effective optimization and technical website building to handling content marketing translation and cultural resonance – it calls for specialized expertise. 
For years, we have guided international businesses through their expansion ventures with our end-to-end website localization services. With our extensive localization expertise, deep cultural understanding, and technical authority, maximizing your digital global impact is made easy.
We solely rely on native language professionals who are well-versed in the subject matter in +120 languages. With bayantech, you're partnering up with in-country local experts to make sure your presence hits just the right chord.
Contact us today to talk to one of our experts! Also, request a free quote to kickstart this journey!
8 Steps Every Medical Interpreter Takes
Looking for a medical interpreter? Discover the career path of medical interpreters and qualifications they need to acquire to take on interpreting jobs.