Establishing a strong online presence is crucial to any business. But, no matter how engaging, relevant, and attractive that is, it can remain buried in the depths of the internet without an effective SEO strategy. In case you are wondering, according to Ahrefs, SEO generates 1000%+ more traffic than organic social media. And this is only the start. Imagine if you could drive this insane amount of traffic from every market you decide to target. This is what International SEO will do for you and this is why you'll need a seasoned international SEO agency by your side.

In this blog, we will walk you through everything you need to know about international SEO and provide tips to help you choose the right international SEO agency so that you can start off on the right foot.

What Is International SEO (ISEO)?
International search engine optimization (international SEO) is the practice of extending your online visibility beyond local markets through optimizing your website (or a web page) for international search engines as well as for people in different countries and who speak different languages.

From a technical standpoint, international SEO allows international search engines to recognize which countries and languages you are targeting. And to put it in a simpler manner, ISEO helps your website to appear in search results in the languages and locations of your global audience, which allows this audience to easily find and engage with your website and accordingly increases international traffic to your website.

Your audience should be able to access the right version of your website that's in their language. Without international SEO, your Arabic-speaking users might be directed to your original French website, and just like that you lose them and precious traffic that otherwise could have generated possible leads and sales. That's how essential ISEO is.

International SEO is basically all the things you do to rank in local searches, except that this time it's done on a global scale. Does this mean translation is involved in the process? Definitely. But international SEO involves more than simply translating the content of your site and the keywords you use. It's not an easy task, granted. But don't panic, with the help of a professional international SEO agency, it can be a whole lot easier and less agonizing.

Before we get into the specifics of international SEO and how an international SEO agency can be an asset, you should probably know why your business needs international SEO.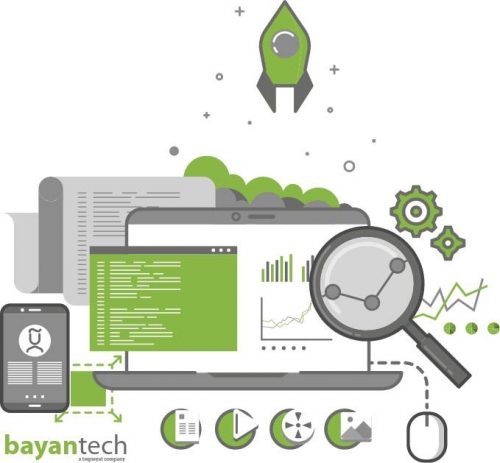 Why International SEO is Important and Why You Should Care
Think of your local business and how far it has come. Your substantial customer base and revenues are the demonstration of this success. And it's only natural to think of your next step, where you find a new territory beyond your local market to grow your business and reach potential customers around the world.
But you can't expect that your digital marketing strategy to build and market your business at home will have the same impact in foreign markets. Not only do you have to do more and better, but most certainly, you'll have to think and act differently. And that goes for SEO as well. This time, it's international SEO that's the real driver for your business online presence globally.

Are you planning on expanding beyond your local markets? Besides international SEO, you'll need to read about Marketing Translation and 6 Golden Rules for Effective International Campaigns
So, here's a glimpse of the benefits of International SEO:

This is why implementing an effective international SEO is a game changer for businesses with global aspirations. If you want to capitalize on these benefits, only an international SEO agency with extensive expertise can help. They'll know ISEO like the back of their hands. But, to help you keep up with the kind of work they do for you, the next section explores basics you should know before you start.
International SEO Basics: 6 Fundamentals of International SEO
Going global can't be based on assumptions, and neither can an international SEO strategy. It's a data-driven decision that requires a thorough assessment of your current business position and traffic performance to identify the ideal growth opportunity. This assessment helps you get insights into key data, including:

Google Analytics, Google Trends, Google Console, Ahrefs, and Moz  are valuable tools that usually an international SEO agency would use to find answers. Using them, they precisely identify your top international markets to target for your next business venture and conduct another assessment, this time for every potential market. They'll then study the target audience's demographics, search patterns, purchasing behavior, preferences and trends, internet penetration, among other things. The more you know about your potential customers, the better prepared you are to offer what resonates with them.
2- Language vs. Country Targeting
"Should I target a specific country or target a language?" is one of the questions you are likely to ask yourself and would want to discuss with your international SEO agency.

There are two ways to optimize your website for different countries and rank on international search engines:

A Multilingual Website

, where you optimize your website for different languages. For instance, an Emirati business can have Arabic and English versions of its website for users around the world, no matter their location.




A Multiregional Website

, where you optimize your website for multiple countries or regions. For instance, if you want your business to operate in specific countries, you can make your website accessible to users in these countries.
Google, for example, uses separate domains for different countries, as shown below.

A golden rule of thumb, there's no-one-size-fits-all in SEO marketing. Choosing the best approach depends on different aspects, including your business expansion strategy and the search volume of your keywords. Is it coming from a specific country? Or is it much higher in a language spoken in this country?

Take Canada, for example. It has two official languages, English and French. A business might not have enough search volume from Canada, but it's getting such search volume from French-Speaking audiences around the world. In this case, language targeting can be an option to consider.

A decision like this is quite critical and requires a delicate balance between your business needs, tangible data, and expert judgement. This is exactly why you can't do without an international SEO agency.
3- Your International URL Structure
Now, it's time to figure out how you'll set up your website URL structure. There are several URL structures your international SEO agency will recommend for you. Still, you'll need to get a better grasp of some relevant technical terms.

There are multiple options for your website URL structure:
With the help of Google, we bring you this concise and easy-to-understand infograph that maps out the pros and cons of each URL structure so you can be aware of your options.

With the help of your international SEO agency, you may have come to the decision to have a multilingual website. As previously noted, this means creating localized content for multiple language versions and using codes, that are hreflang tags, as a signal to foreign search engines to show the relevant content (in the right language) to the user searching in that language. Remember, when we talked about how important your users should land on the right version of your website?

According to Moz, hreflang attributes are used by Google and Yandex.

Using hreflang tags can include: 

1. Language, using the ISO 639-1 codes (Required)
2. Country, using the ISO 3166-1 alpha-2 country codes (Optional)

<link rel="alternate" href="http://example.com" hreflang="fr-ca" />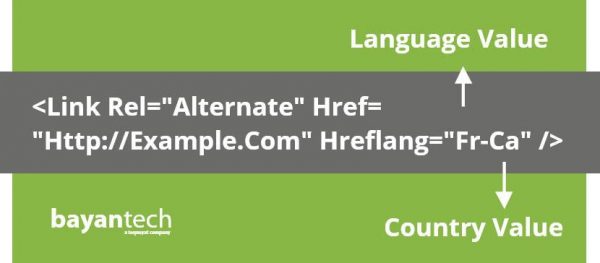 You can either use only the language code, hreflang="fr", to target your French-speaking audiences or also add the country code, hreflang="fr-ca", to target your French-speaking audience who are residents in Canada.

This is only a tiny bit of hint of what hreflang tags are to help you familiarize yourself with such broad practice – one that we will be expanding on in next blogs. As one of the complex technical aspects of international SEO, you can only trust an expert international SEO agency to implement hreflang and navigate any complexities on the go without giving you any hassle, which is exactly what you need when you can't be distracted from what matters most – running your business.

5- Search Engines: Going Beyond Google
It's an undeniable fact that the search giant is dominating the market. As of February 2021, Google accounted for 86.6% of the global search market, retaining its position as the leading search engine worldwide. In the US, Google handled 60% of all search queries. With such domination, one would only expect that these numbers remain relatively unchanged across the world. In reality, this couldn't be further from the truth.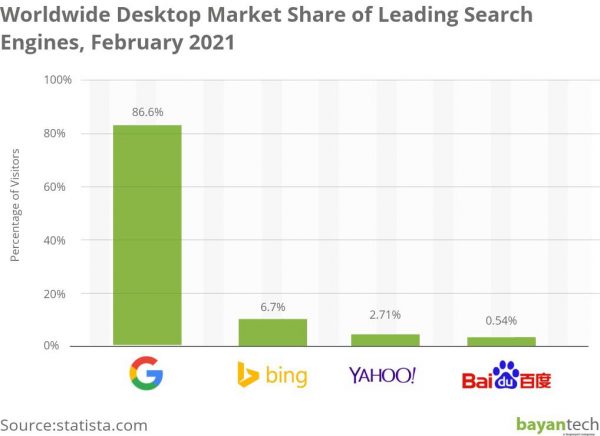 Google isn't the only search engine available out there, and most certainly, not the most popular in particular regions. In China, Baidu is the top search engine; approximately 94% of visits to the search engine originated from China. And moving to Russia, Yandex is the most popular search engine, while Google comes in second place.

Besides Google, other prominent search engines include, in no particular order:

1. Bing
2. Yahoo
3. Baidu
4. Yandex
5. Naver
6. DuckDuckGo
7. Ask.com
8. AOL

Each has its own features and algorithms.

You may want to optimize your website for Google, but you'll definitely need to consider other search engines as well. The choice between search engines is dependent on popularity and user preferences within the region you are targeting. If you are looking to connect and engage with people in China, for instance, then Google isn't your go-to search engine.

If the choice isn't obvious for you, this is one more thing an international SEO agency can help you with, where a thorough research is conducted to identify the ideal search engine in a desired area.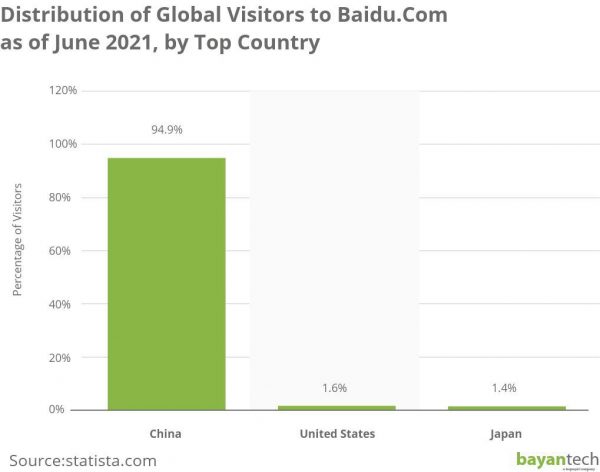 6- SEO Translation and Localization
We are finally getting to the essence of international SEO. And one thing to start with: it's not a matter of translation or localization, as you may have probably found somewhere over the internet. Both processes are complementary and designed to ensure that your new content in different languages performs and ranks well in search engines.

SEO Translation and localization bring you fully adapted and customized content that's SEO optimized. SEO translation and localization don't only provide "translated content", rather translated content with the same impact as the original, in terms of relevance and SEO value. The processes allow your new prospective users to search in their own words, easily find your business, and experience your website in their own language – an experience that's personalized and engaging.

Here's an example to show how SEO translation and localization work better together. An Arabic translation of the word "milk" could be "حليب" or "لبن". The combined integration of SEO localization and search intent will prompt the use of "حليب" for Arabic speakers living in the UAE and the use of "لبن" for those living in Egypt. While both are correct translations of the word, you can't just randomly use any of them for the target audience. Not only does "لبن" is more relevant to Egyptians but it's also a popular keyword, most used for search by them than "حليب".

Are you looking to learn more about Website Localization? Here are 6 Best Practices for Website Localization

So, if the intent is to deliver equal impact, then linguistic accuracy as well as cultural and contextual appropriacy are key. For this, you need professional translators and linguists. Besides the fact that they should be native speakers of the target languages and have the necessary insider local knowledge, they should be trained SEO experts to validate not the best translation but the right translation with real and effective results.
Sign up to our newsletter to receive the latest blogs and news.
So, Why Do You Need an International SEO Agency?
Basically because of what you have just read! International SEO is a multipart process  that requires technical and human resources, and above all a solid strategy. A professional international SEO agency can give you exactly that. It will help map out an effective international SEO strategy with data-driven, tailored support and smart solutions and expertly address any challenges that most probably will arise.

So, what kind of support can they offer?
4 Crucial Services Offered by an International SEO Agency
Launching a powerful international SEO campaign hinges on a comprehensive and  well-designed SEO audit to analyze your website, helping maximize its optimization and identify any issues that may hold its ranking and performance back. International SEO agencies offer this service, customized to your specifications, with packages covering a number of reports on your website infrastructure, accessibility, crawlability, page speed, duplicate content, indexability, backlinks, link building, error pages…etc.  
Multilingual keyword research is a keystone of international SEO services. Using advanced SEO tools, international SEO companies provide such service, guided with insights on your target audience, their search behavior and intent, as well as local search volume to find the highest searched keywords but also the most relevant to your audience. Hitting such a sweet spot comes in parallel with their efforts to also find the balance between search volume and keyword difficulty. It's a lot of work that's best left for professionals with proven SEO expertise.
For your global SEO strategy, translation and localization are services that you can't do without. Overseas SEO companies translate and localize your online content, from keywords and website content to social media and ads, offering solutions including eCommerce and website localization, transcreation and marketing translation, and even app store optimization. You should know that not all international SEO agencies provide comprehensive translation and localization services. If you want to make sure that your multilingual SEO projects are professionally managed in one place, look for an expert translation company that specializes in international SEO. This will take all the burden off your shoulders. And it's important to ask about their quality assurance to make sure they uphold high quality standards and they can deliver you the quality you expect.
You can read about bayantech Quality Assurance Policy and find out how we operate and ensure the highest quality possible.

On-page optimization stands at the core of quality global SEO services. An international SEO company will put in the effort to make sure your high quality content is fully optimized for search engines and users, with strong emphasis on user experience. Off-page optimization is also essentially part of the deal, where the company implements measures outside your website to improve your search rankings, such as tracking your backlink profile, i.e. which websites link to your site and the quantity and quality of these links. 
If you decide to follow in the footsteps of global brands and need the best international SEO agency to support your ambitions, bayantech is your trusted partner of choice. As a leading translation agency in MENA and beyond, bayantech combines language capabilities, SEO and technical expertise, and technology to help you dominate foreign search engines and win the hearts of your global audience. Want to learn more? Contact us today!