Medical Translation Services
Certified medical translation services in over 260 languages
to bring your medical contributions to light.
Professional Medical Translation Services
bayantech is a leading medical translation agency that provides you with ISO-certified and innovative healthcare language translation services for a wide variety of medical content including:
reports
devices
records
documents
As a professional translation company, bayantech provides exceptional-quality medical language services trabslating your projects into more than 260 languages. We translate your medical documents from English to Arabic, Russian, Japanese, Chinese, and Spanish. We further translate from these languages to English. Additionally, bayantech provides expert healthcare translation services in Portuguese, Italian, Polish, German, and French.
Bayantech Provides the Best Medical Translation in the Industry
At bayantech, we offer high-quality medical translation services; all our translation projects go through quality filters to ensure accuracy, clarity, and consistency.
bayantech provides you with accurate healthcare video translation services, transcription and subtitling. We offer language translation services for the pharmaceutical industry, medical device development, clinical research, and more. With bayantech, you won't have to worry about your information privacy and security. Thanks to our non-disclosure requirements and rigid confidentiality policy, we assure our clients that we keep the medical data of their projects confidential.
Highly-selected Medical Translators
At bayantech, we offer you professional certified life sciences translation. bayantech holds the following certificates to provide you with the best medical translation services:
ISO 17100:2015 Certificate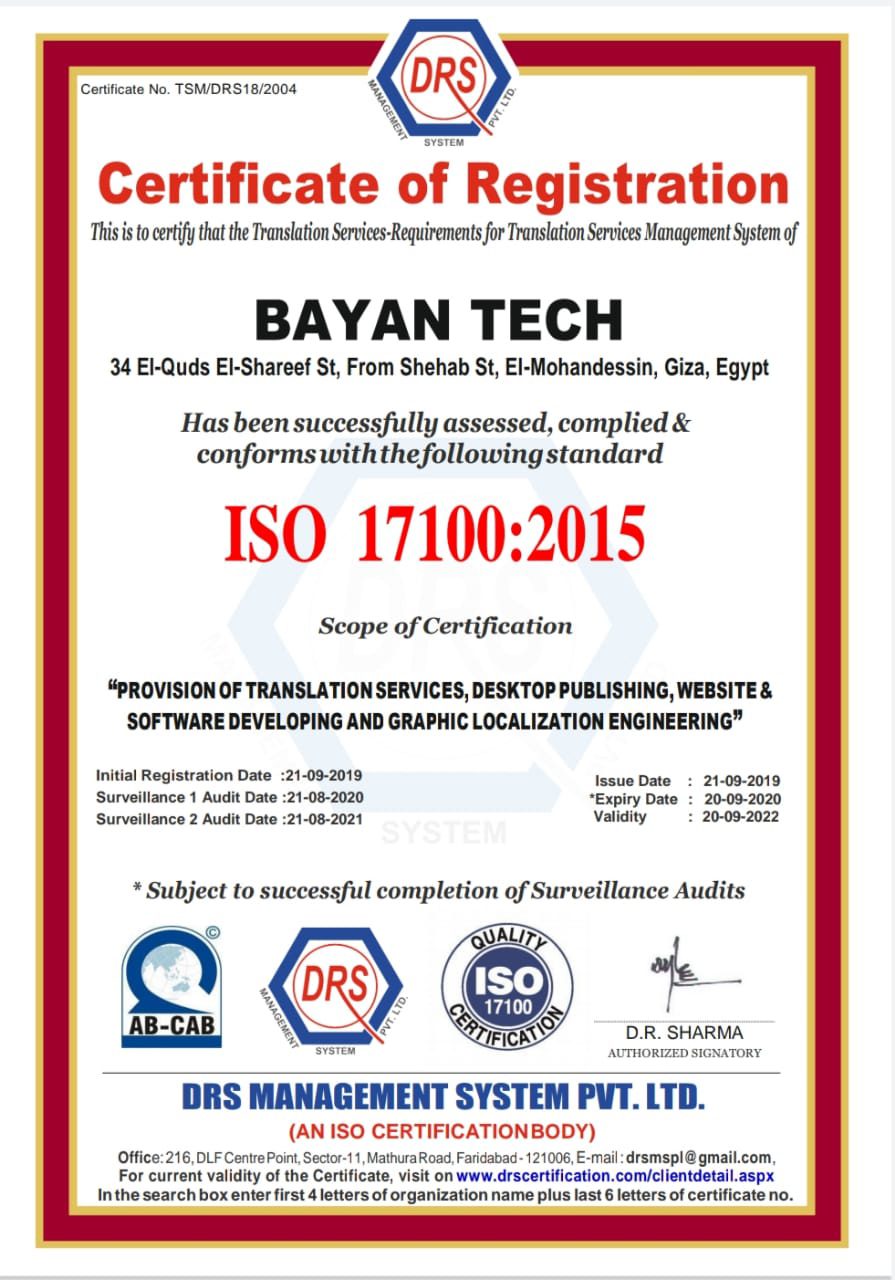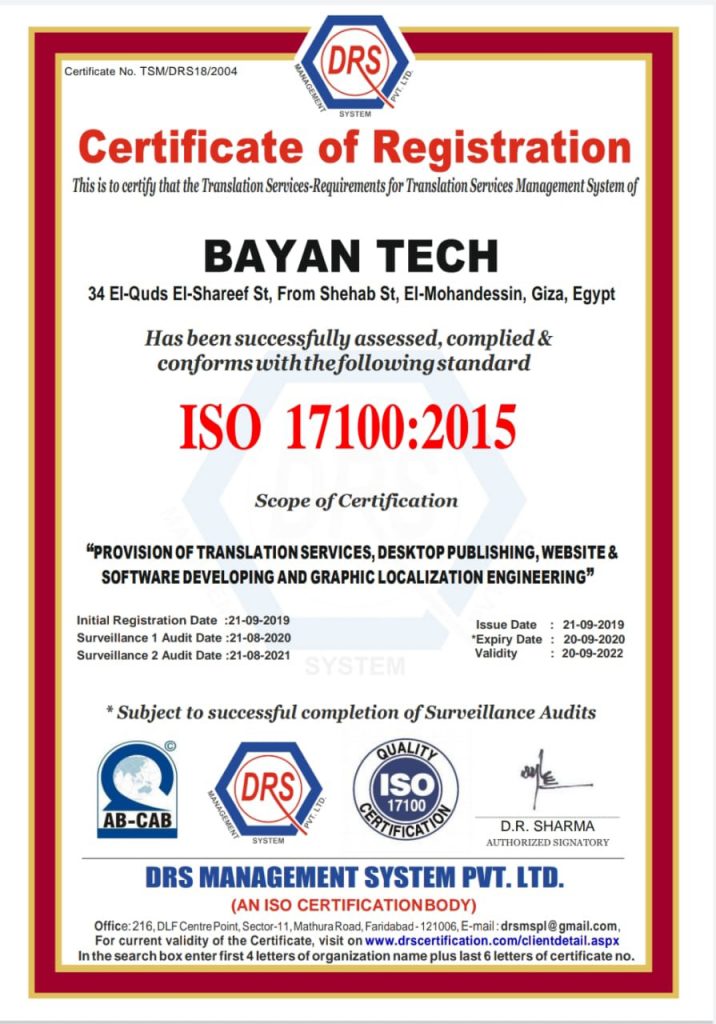 ISO 17100:2015 Certificate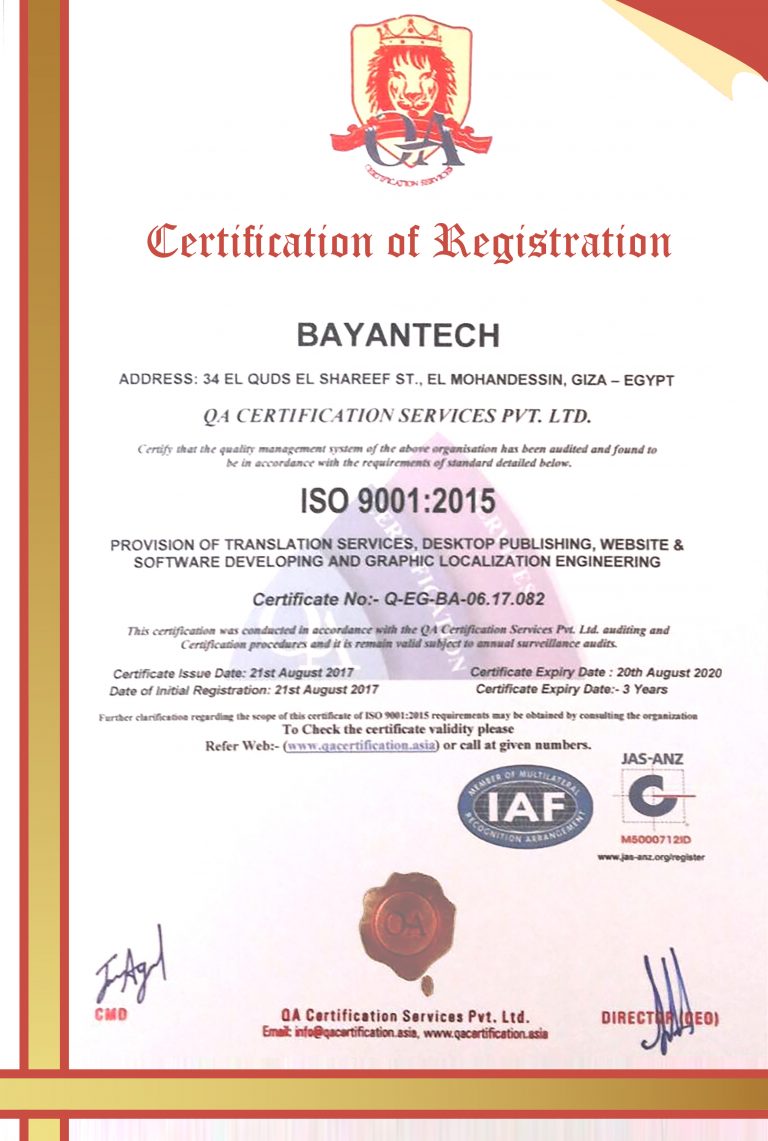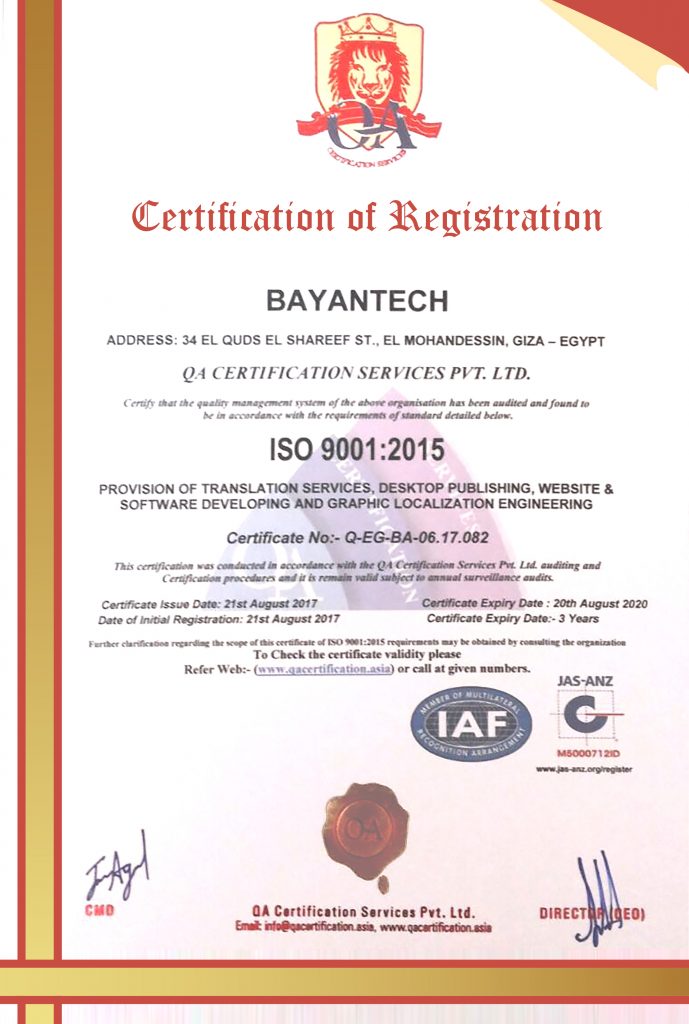 Medical Translation Projects
bayantech offers you healthcare translation services in the following areas:
BC4 Business Park,
Ras Al Khaimah FreeTrade Zone,
United Emirates
PO BOX 331128
+971-526-314819 (sales)

Copyright 2020 – BayanTech. All rights reserved.