Taking into account people's subtleties is what makes impeccable game experiences for smartphone users worldwide. That's exactly what localization does.
Today, with the steady use of smartphones, anyone with internet access can play the latest game titles with a similar quality gaming experience.
The numbers speak for themselves. According to a Hubspot report, there are currently almost 2.2 billion gamers around the world, with up to 203 million of them based in the US. Playtime statistics reveal 56% of them play more than 10+ times a week. 
There is no doubt about it: mobile gaming is a huge matter, and its strong global presence is closely linked to the use of localization services.
And you know why. Just think about it: as a game developer, you are always seeking to make your games accessible for worldwide audiences' experience. And that's what localization makes possible.
That said, let's address some items:
Without further ado, let's get started.
Why Is Mobile Gaming so relevant?
The
global mobile gaming market
continues to grow fast. Growth rates have even registered a boom in gaming revenues during the COVID-19 pandemic. According to
SensorTower
, consumer spending topped $22 billion in the first quarter of 2021, representing an all-time high and 25% year-over-year growth.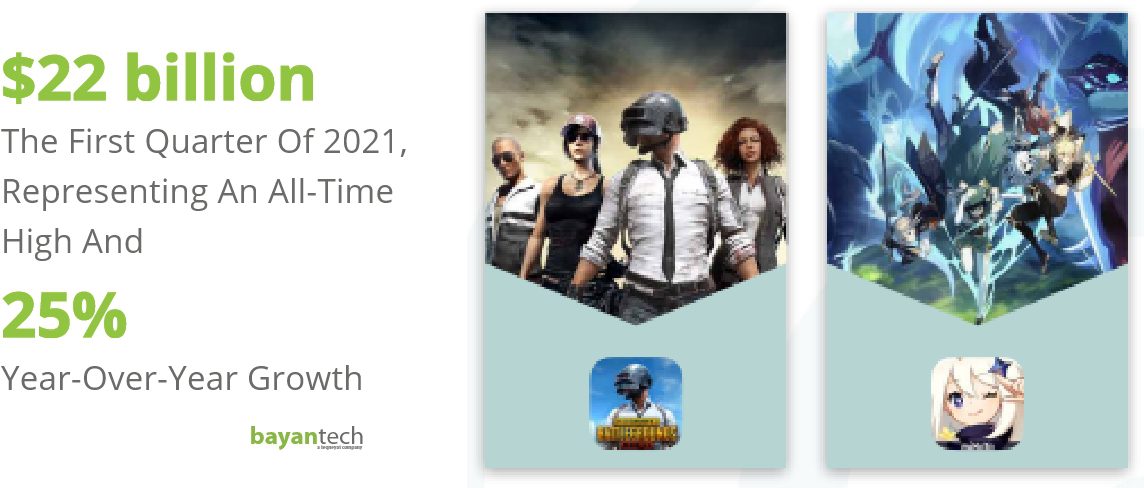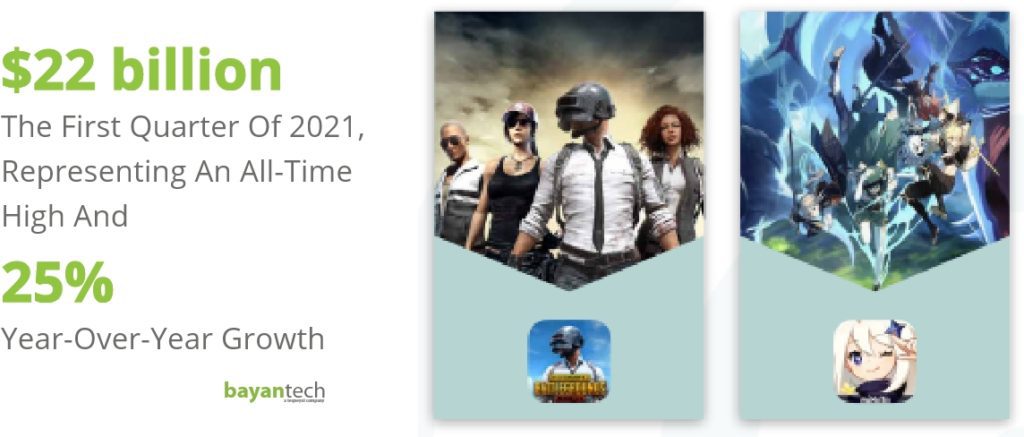 As users spend more and more time a week playing games on their smartphones, the number of downloads has increased unprecedentedly. That's how the industry's profit rates have reached unparalleled standards. But that's not all. During 2021, mobile gaming has also exceeded console and PC playtime.
Haven't these statistics proven enough? Well, according to a report by Newzoo, the global games market will generate $175.8 billion in 2021. In turn, predictions promise that mobile games related movements will generate up to $90.7 billion in 2021. So, at this rate mobile gaming will represent in no time more than half of the global gaming market's density.
Compared to console and PC, Newzoo notes that mobile gaming is less affected by the potential future pandemic effects. In fact, by 2024, mobile revenue growth will continue to outpace consoles and PCs. 
This is very significant data if your aims are set on expanding in the industry. Yet, any successful international expansion involves fine-tuning certain strategies. And this is where video game localization comes in handy.
But, is mobile gaming worth localization? 
Let's see.
What Is Mobile Game Localization and Why Is It Vital If You Want to Widen Your Audience?
Localizing a mobile game involves adapting it to a specific geographical area. It involves translating the game content and customizing the user interface into any target language, taking into account all cultural, religious, legal, and political nuances. 
However, adapting games to the cultural aspects of different world regions isn't the only feature of a localization service. A fundamental task of localization agencies is to improve the mobile game's user experience (UX) so that it feels especially tailored for the audience's peculiarities. And agencies achieve this job through software engineering, carried out by expert developers.
Writing extension is one of those relevant issues that come under the umbrella of designing a user-friendly UX. Right-to-left languages, for instance, take up more space in interfaces. The same goes for date and time formats. But games' art, sound or music, and the images' captions are also a matter of their own (and even the images themselves are).

This engineering work is known as internationalization (i18n). The process consists of a software design that makes it possible to be adapted to different languages without any further engineering or code changes. The i18n leaves everything ready for the localization process to begin.
Without a localization strategy , a game can be meaningless to the eyes of foreign gamers. If users don't understand the game, they will most likely decide not to play it again. So your intentions to expand would have become futile.
And that's not all. The features we have just mentioned are just a few of the many guidelines you should consider for your game localization. In the next section, we'll indicate to you the essential rules that you must follow to weave a successful game localization strategy.
Are you in Need of a Mobile Game
Localization Service? 
We'll tell you everything you need to know
6 Golden Rules To Prepare Your Mobile Game Localization
Do you want to know how to design a formidable game localization strategy?
This section is for you. 
Pre-select Localization Languages
You're probably asking yourself, "how do I know which market will I be successful in if I haven't started the localization process yet?" There are three essential ways to determine to which languages your mobile game should be localized: 
Generally, if other competitors have found success in a given market, that means that you too might have an opportunity there. You, in conjunction with your marketing and analytics team, should thoroughly study the experiences of the main competitors to ensure your game is localized specifically to the promising regions.
Do you know in which region your mobile game's genre is most relevant? Is it a multiplayer game? Is it about action, role-playing, or puzzles? 
Well, not all video games genres are equally accepted in all regions. For instance, Statista shows that, in China, 93.6% of players prefer casual single-player games like Candy Crush, while in the UK 62.4% of players prefer multiplayer games and single-player role-playing games.
Countries like Germany are very reluctant to games that contain a violent graphic display and prefer more hyper-casual games. But in the United States, violence in games is much more common. 
While in countries such as Korea and Japan, role-play games, also known as JRPG, are very popular, in Brazil, strategy and adventure games are far more marketable.
Another example is Russia, where 35% of gamers prefer strategy games, and 48% prefer puzzle games. In turn, 71% of Russian users are children from 3 to 10 years old, so if you are targeting games for these young audiences, the Russian games market can be a great field to set your expansion.
Studying the regions where the mobile games industry has been found to be more successful is key to an effective localization strategy.
Mobile gaming market regions are divided into mature and emerging markets. The US, Japan, and much of Europe fall into the mature markets category. In 2019, the U.S. overtook Japan to become the largest mobile gaming market. And this trend proves to have continued in the 2020-2021 period. In fact, Japan's revenue increased 35% year-on-year during Q1 2021. 
Meanwhile, China, India, Indonesia, and Brazil are the main countries considered emerging markets in the mobile industry. The countries are experiencing a record increase in app downloads.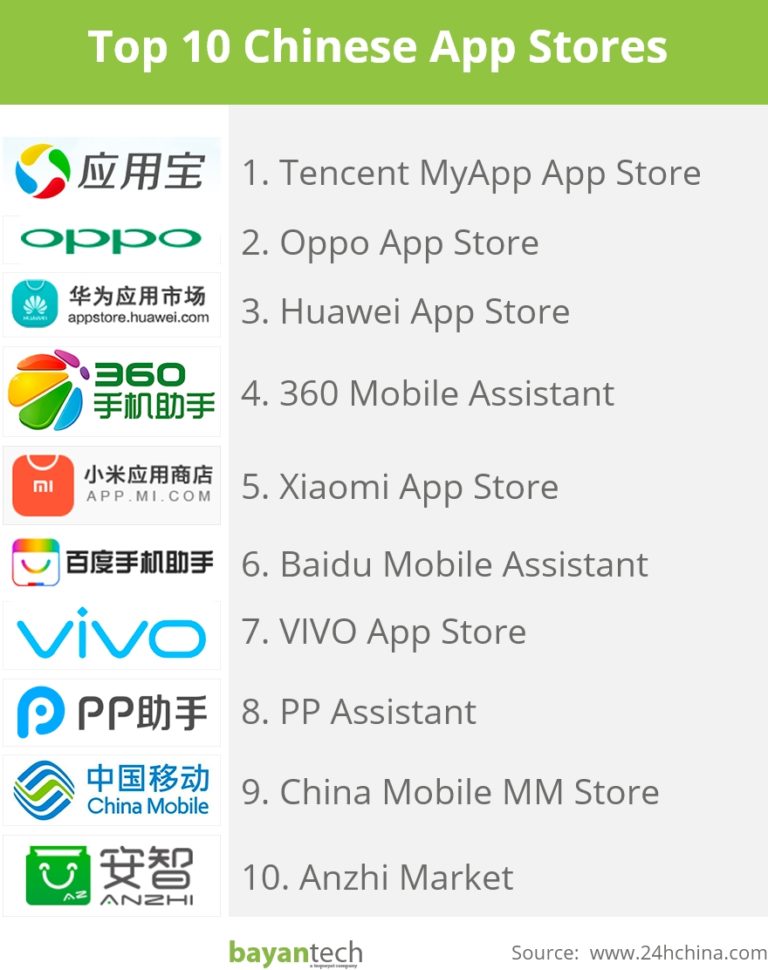 Among the emerging countries, China is the biggest in terms of market relevance. China's case is simply monumental, considering that Google Play is not available in the country. 
Other emerging regions are also on a considerable market rise, including Latin America and the Middle East and Africa (MENA). With mobile games representing 23% of the total games market, mobile gaming in the MENA region is expected to reach $4.4 billion by 2022.
It's unlikely that other countries will be able to compete with the U.S., Japan, and China's market density at least over the next few years. However, some alternative countries have registered an exponential growth rate. So you may want to consider them an opportunity for sagacious game developers as you, who may want to expand their reach.
2. Adjust the Interface for All Possible Languages
When designing your interface, plan at least 30% (or even more, if possible) of additional text space. Other languages' writing could occupy a greater extension of your interface. This is especially useful for small elements, such as menu items.
Written German covers a lot of space when set down. When versioned to German, games' texts have an average of 30% longer extension compared to English versions. If you are thinking of extending your product to Arab markets, an Arabic game's localization could extend the space your game's texts cover up to 10%.
Characters are measured in bytes, a type of computer memory unit. And you have to consider some subtleties related to them. While traditional Chinese characters occupy less memory space than English ones, Cyrillic and Arabic characters are twice as large. 
3. Don't Forget to Consider Audio-visual Content, Date
and Time Formats, etc.
Once the mobile game content is translated and designed correctly, you should adapt all audiovisual contents and dates, time, and currency formats. For instance, your game's timeline, the principal element of your episode succession, and what links each of them to each other must be localized.
Confusion may arise with dates and time formats. They can differ greatly from one country to another. The date format in the United States (MM/DD/YYYY) bears a slight difference from other countries, such as Argentina, which follow the format (DD/MM/YYYY).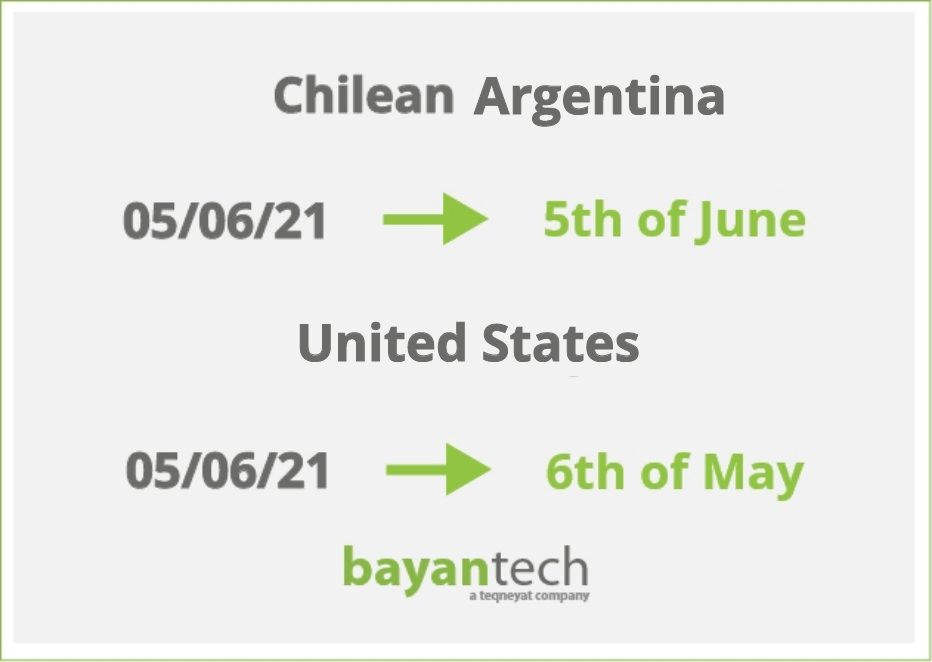 In this sense, it's also important that developers respect the code lines and use the correct fonts to avoid possible coding errors. If you want to dive into this specific topic, you will want to read our article on software localization.
In summary, mobile game localization has to be considered a holistic process. While game translation focuses on translating a message into another language, video game localization ensures that every detail of the interface is adapted to the target culture language and particularities.
Before embarking on the localization process, you should gather all the information that may be useful to the localization team. Sharing your documentation and development info will help the localization process to get swiftly on track. And defining your own needs will too. Make sure to have:
. Proper toolkit. Determine the CAT tools you will use. Mobile localization services usually have a toolkit available that is ideal for the type of localization you require.
.
Game terminology data
.
Develop a comprehensive style guide and glossary that include all the context info the localization team needs to get on topic. From specific terms to character and artifact names, etc.
.
Developer information
.
Make your game's developers design a clear information report about the game's logic that can be provided to the localization team.
.
Test run
.
Once you have covered all technical aspects, try a test run. Pseudo-localization tools also allow you to test-run the game in a foreign language.
.
Useful reviews.
Collect informative player reviews related to your game experience. App Store reviews can be often merciless, but they are truthful. If something doesn't work for players, it just needs to be fixed. That's the best lesson you could learn: your user's verdict.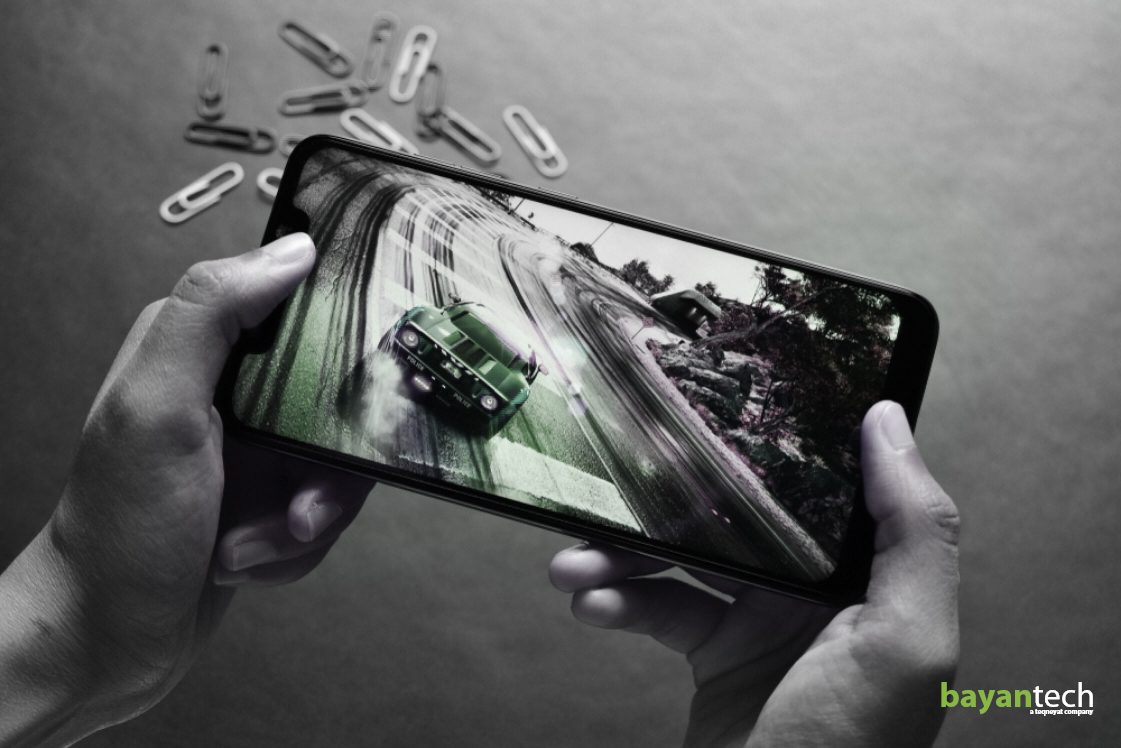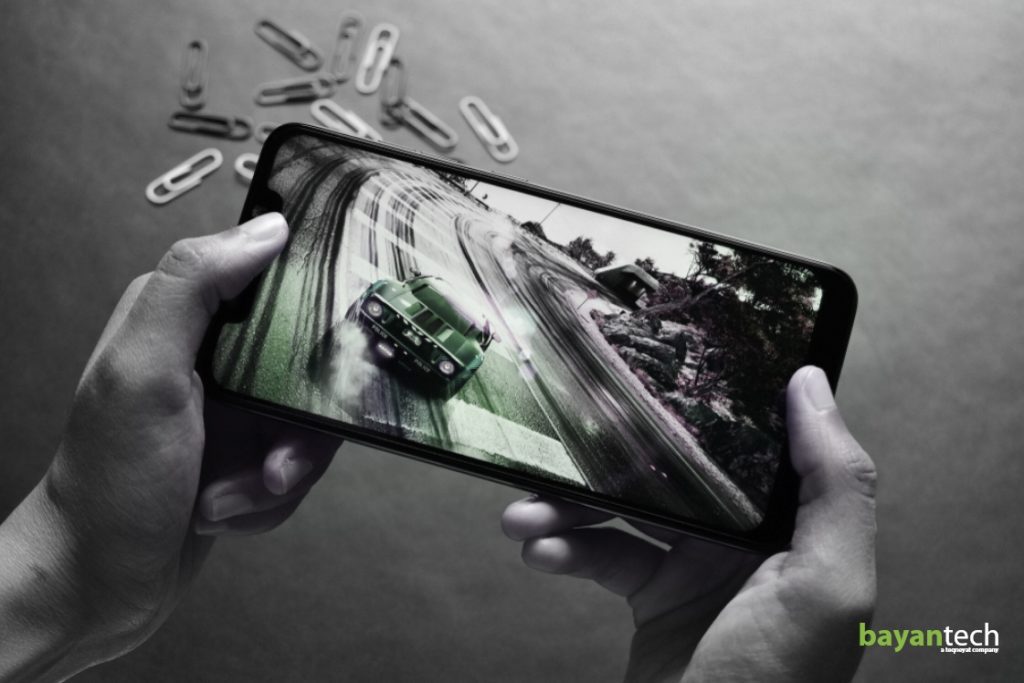 5. Don't Underestimate Quality Control Tests
Quality control tests are the essential foundation of effective localization. And consecutive localization tests and constant reviews, from beginning to end, conceive successful projects.
QA testing should also be thought out in advance and included in the localization budget. Yes, costs may be a little higher, but consider what could happen if the most minimal localization error was left behind. There is no real comparison.
A world-class mobile app localization service can be responsible for your development's triumph. To bring together top-edge practices in line with industry standards, under quality control surveillance, is your localization service's task. Your playing experience, your interface design, and every detail of your game are unique and deserve careful quality management. No one but a professional localizer with subject-matter expertise can reproduce that essence.
As it's clear, quality control testing needs to be part of the localization strategy for your gaming mobile apps. And that quality concern could never prevent a seasoned localization service to adjust to your tight deadlines.
6. Contact Language Services Providers (LSPs) and Discuss Budgeting
Have you been thinking about partnering with a localization service provider? Well, that's the ideal choice. 
Only a top-rated language service provider specializing in mobile game localization can handle the legal, technical, linguistic, and cultural issues your game must face abroad, and deliver top results. Such localization companies provide iOS and android app localization services. So they'll already know from the start which platform is ideal for your mobile game project.
Partnering with a mobile game localization specialist will save you from the weariness of dealing with the whole project management and acquire the required linguistic talent your game development deserves.
Sign up to our newsletter to receive the latest blogs and news.
Leave Your Mobile Game Localization Project in Expert Hands.
If you need a partner to make a successful breakthrough in the global gaming market, you have come to the right place.
Our MENA-based translation and localization company offers the top solutions required for those complex projects. bayantech team is composed of game localization experts, localization engineers, voice-over artists, and native-speaker translators. 
At bayantech, we gather more than 15 years of experience in the field, providing turnkey solutions and complying with high-quality standards and ISO certifications in over 100 languages. Our goal is to offer our clients accurate, quality-assured solutions with time-effective aims, always fitting their budget.