Translation and Localization Tools: Technology at Its Best
With today's fast-paced technological developments, failing to stay up to date and best utilize what technology offers to the translation industry could hold you back. bayantech is always keen on staying one step ahead and distinguishes itself by putting a wide variety of translation tools at the fingertips of our teams to ensure quality and consistency as well as reduce costs.
Translation tools aim to increase productivity and facilitate many aspects of the translation process. They protect the code and give access only to the text that needs to be translated helping us avoid one of the most common translation pitfalls through maintaining the file format and the formatting of the text- many files containing texts usually cannot be opened with a simple text editor and can contain code (e.g., the markup language files of a website), which should not be altered by the translator.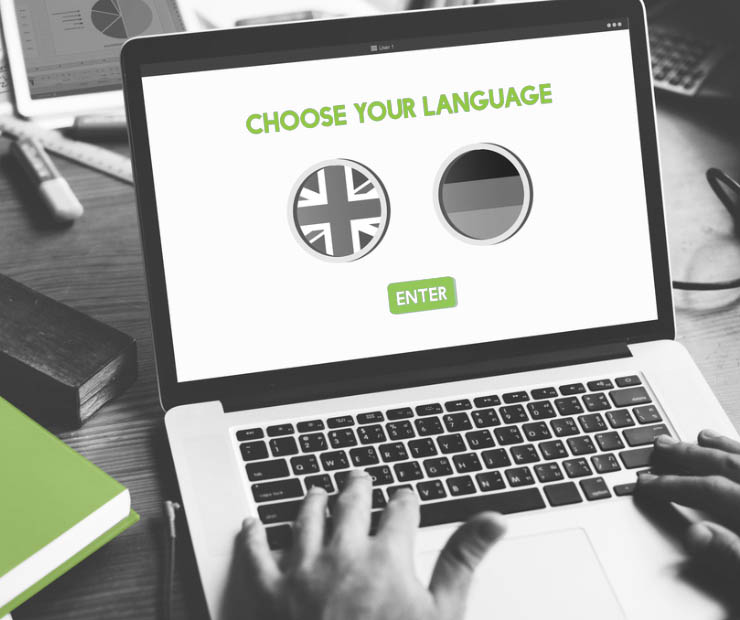 Create translations that
maximize your global impact
Translation memories, terminology management programs, electronic dictionaries, text alignment software, project management systems, quality assurance tools, spell checkers, and grammar checkers are some examples of the translation tools we use.
Because why get charged for repeated words the same way you do for new ones?

TM is a bank that stores segments of translated text in the form of translation pairs, consisting of the segment in the source language and the corresponding segment translated into the target language. If the program finds a matching source segment in its database, the software displays a previous translation for re-use. This is specifically useful for technical texts, which usually involve a great deal of repetitions, guaranteeing consistency of corporate terminology and style as well as faster turnaround times.

Our TM is contextual, recognizing fuzzy matches, matches that are not 100% identical but have overlapping or relevant content, saving time and costs, and delivering better quality. With a TM customized to each client and regularly updated, we are able to meet tight deadlines, striking the balance between quantity and quality.
Terminology Management (Glossary)
In the translation industry, a glossary is a document that contains an organization's key terminology in their source language as well as approved translations of that terminology in all of their target languages. bayantech has its own glossary management tools but also flexibly use customized glossaries provided by our clients.

Scientific, legal, and financial translations contain specific terminology and jargon. Utilizing our top-notch terminology management software, with the terms in the glossary automatically identified and highlighted by the program and the currently available translations provided for automatic insertion, we not only avoid the trouble of having to translate the same word several times but also provide absolute consistency and accuracy.

We accept our clients' customized style guides and utilize updated style guides such as The AMA Manual of Style for medicine and The Chicago Manual of Style for general publications, and we also have created our in-house style guide with instructions concerning the formality of language, tone, punctuation… etc. in order to ensure that our clients communicate a clear and consistent message to their customers.
Here are more translation tools we use:
memoQ: an intuitive tool that gives translators the option to access it from a desktop application or directly from a web browser.

SDL Trados: one of the most popular translation tools. It opens all common file types – anything from Microsoft Word to sophisticated formats like Adobe InDesign.

Wordfast: a standalone TM tool that runs on multiple platforms (Windows, Mac, Linux… etc.) and opens a wide variety of formats including complex desktop publishing formats.

Across: a productive, customizable tool that allows translators to work on multi-file projects with dozens or hundreds of files in different folders and subfolders with inline formatting and spellchecker.
If you have a large project that you would like to translate, we are always at your side to help. We are here for you
Are you ready to get started?
You can easily request our price list if you need our services, We will contact you immediately
Subscribe to our newsletter and see the latest industry news, stats and trends right in your inbox.

bayantech is a leading professional language service provider, offering certified, high-quality, and smart translation and localization solutions in more than 260 different languages