The legal services industry is facing unprecedentedly fast growth, on a global scale. This sector isn't just growing across regions, it's also being transformed by the new needs of individuals and organizations, operating at a global scale. That's how certified legal transcription services enter the picture.
According to Uptime Legal Systems, the legal services industry's global market size surpassed $750 billion in 2021. And it is projected to rise to over $900 billion by 2025. With innovative technological advancements, the industry is set to grow even further over the next few years. The same is expected to happen with the demand for legal language services- transcription services included.
Whether you're working with a team of legal professionals at one of the top global law firms or running a small law practice, you should be fully aware of the benefits of legal transcriptions for multicultural legal processes.
Want to dive into the benefits of professional legal transcription services?
In this post, we'll answer law professionals most common questions, including: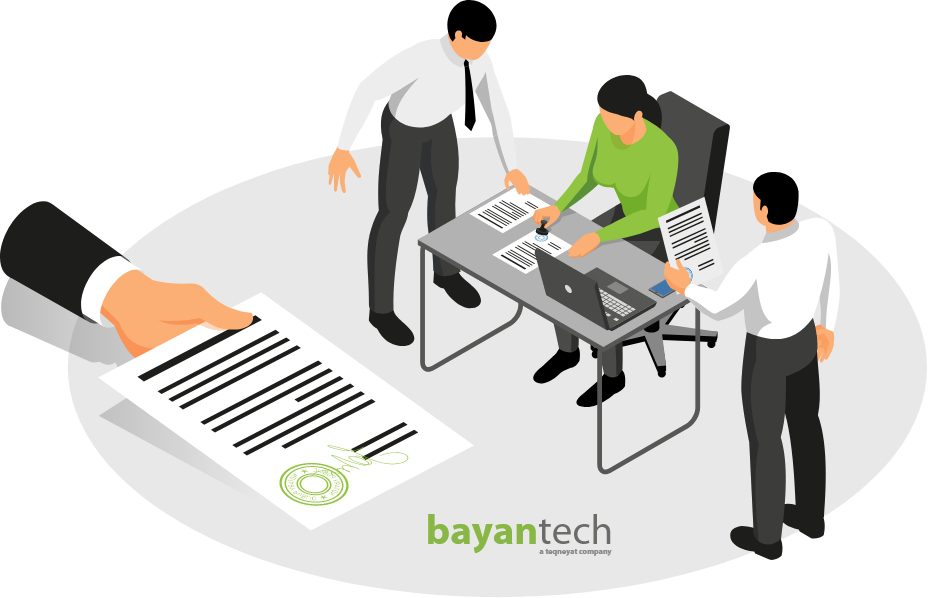 What Is Legal Transcription?
Performed by professional transcriptionists, legal transcription is the process of converting spoken words in video and/or audio files from legal proceedings into an easy-to-read and properly formatted written document.
The information volume that lawyers & attorneys paralegals must work with at any time is substantial. Luckily, transcribed documents make information easier to find, saving time and effort for all legal professionals, assistants, and investigators involved.
Additionally, this document can also be translated to various target languages if required.
All documents are unique. Every document comes from a unique context, describes a unique situation, and serves a unique purpose. As a consequence, there's no magic formula to properly translate legal documents. Due to this factor, as well as the high stakes behind these types of projects, legal documents should always be translated by translation services working with technically qualified language translators.
The transcription you need will have to:
Consider grammar, whether it is used correctly or not.

Describe all background sound and non-verbal communication.

Incorporate all stutters and false starts in the audio recording.
In the following section, we'll discuss the reasons why legal transcription services are also a profitable choice.
Why Are Legal Transcription Services Important and Useful?
Real-time legal transcriptions are often done by court reporters. They are responsible for transcribing and creating reports of legal and judicial proceedings within the courtroom,  using a stenographer. Their work requires unbreakable attention and precision.
However, it's not uncommon for legal proceedings to be recorded and then transcribed. Legal transcriptions are especially helpful for legal professionals to catch errors or nuances relevant to their case and adapt their legal strategy accordingly. 
If a court provides you with the audio and video files of your trial, the best option is to ally with a professional legal transcription company.  
Here are 5 key advantages of working with a professional legal transcription services provider:
Efficiency.

 

Reading a transcription isn't as demanding as listening to an audio recording. You can return to a transcription as many times as possible, take notes, and analyze statements verbatim. Unlike an automated transcription service or an amateur transcriptionist, a reputable company will provide you with a transcription you can fully rely on.
Confidentiality.

 Any reliable transcription and

translation company

will deal with your documentation with the utmost care. No data breaches, leaks, or unethical document handling.
Bridging cultural gaps.

 If you're dealing with an international legal process, or your witnesses aren't English-speakers, your transcription provider should have an expert multidisciplinary team translate this material after transcribing it.
Professional legal transcription services frequently handle recordings from people worldwide. Consequently, they have knowledge of the dialects, slang, and accents that must be interpreted for an efficient legal transcription outcome.  
Cost-efficiency. 

Outsourcing this type of service is a big advantage. Since transcripts are paid on a per-project basis, there is no need to hire full-time professionals to do the job. By outsourcing the work to specialists, proficient in legal terminology and fully versed in legal subjects, you can obtain the best results at the most competitive rates. Definitely, hiring a legal transcription and

translation Service

is an excellent decision, when it comes to cost savings.
Fast turnaround times.

 

Some transcription companies implement a policy that forces professionals to only work on one project at a time. This ensures faster turnaround times and full commitment. These online legal transcription services will provide a quick, decisive, no-hassle response to customer needs.
In short, professional legal transcription services can help you:
But, when will you need this type of solution?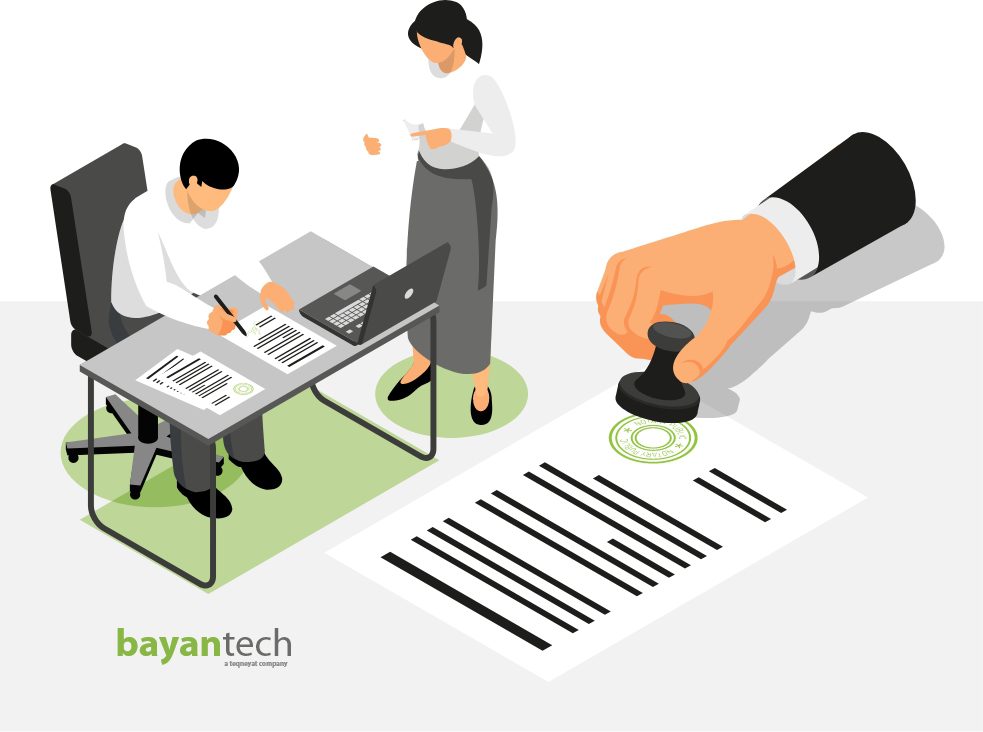 When Are Legal Transcription Services Required?
Professional legal transcription services involve multiple legal documents. Transcriptions are vital in legal processes where recorded oral statements were taken. These services allow court conversations to be recorded and portrayed in written form for the ulterior consultation by law firms, as well as by any authorities involved.
The most common legal transcription documents are:
Pleadings.

  The plaintiff files a complaint setting forth what has happened from his/her standpoint. The defendant then responds by implementing their defense strategy.
Pleadings are considered one of the most important legal stages. They include the fundamental facts on which the case is argued. A proper transcription of this stage in the legal process can provide you the chance to carefully revisit and analyze it in written form.
Interrogations. 

Interrogations can help to elucidate a case. Literal transcriptions are needed to document suspects' testimonies, facial expressions, and even their non-verbal behaviors.
Wiretaps and phone calls. 

Phone calls and wiretaps are needed to validate statements and allegations. So these are transcribed verbatim to assess critical details decisive in legal disputes.
Subpoenas. 

Subpoenas are documents issued by a court to require witnesses to provide information. Transcriptionists must take notes in substitution of lawyers.
Other documents requiring transcription include administrative hearings, arbitration proceedings, client letters and recordings, legal reports, conference calls,  interviews, etc.
Interested in Legal Transcription?
We've created a unique guide for you.
What Should The Right Service Provider Offer You?
Legal transcription services must ensure:
Sign up to our newsletter to receive the latest blogs and news.
An Efficient Legal Transcription Process
Be sure that your legal transcription service has an efficient and reliable workflow, focused on quality and accuracy.
To get started with the legal transcription process, the legal transcription agency should compile your audio, video, or other legal documents with details of the required format and your expected turnaround times. To this effect and based on the audio recording, an expert must transcribe the content. Grammar, syntax, phrasing, and wording must then be verified by both an editor and the project manager.  
Editing will ensure that the transcription is accurate and complete. The transcription process should be repeated as many times as necessary to ensure the desired quality.
Once the transcription company's standards have been met, the transcripted document, rendered in a digital format, is delivered to the customer. Digital is always best, as it prevents document loss or damage.
Of course, if the transcribed documents need to be translated as well, the process will be a little longer and more complex.
There are two paths to a great translation: Fully human translation, or MTPE. A project that's completely left in the hands of human translators, with little technological assistance, will require more time, and a higher budget. That's why, in recent years, industry-leading translation companies have shifted towards MTPE.
But, what does MTPE entail? MTPE consists of making the translation process more dynamic by "feeding" the transcription to a machine translation engine, which will produce a rough draft of the translation. Once the rough draft is done, a team of translators, editors, and proofreaders will turn the automated output into a translation that's both technically and culturally correct.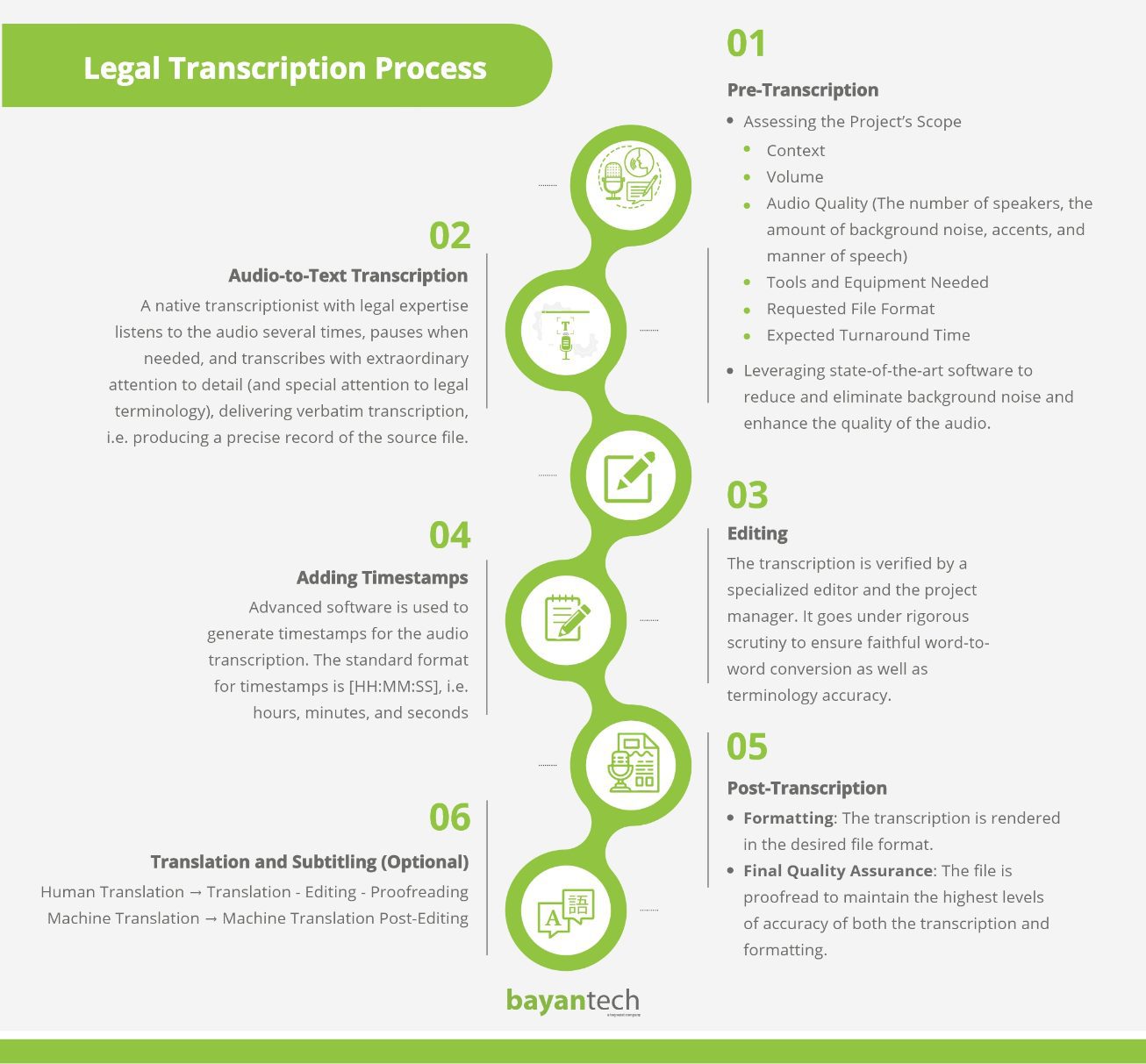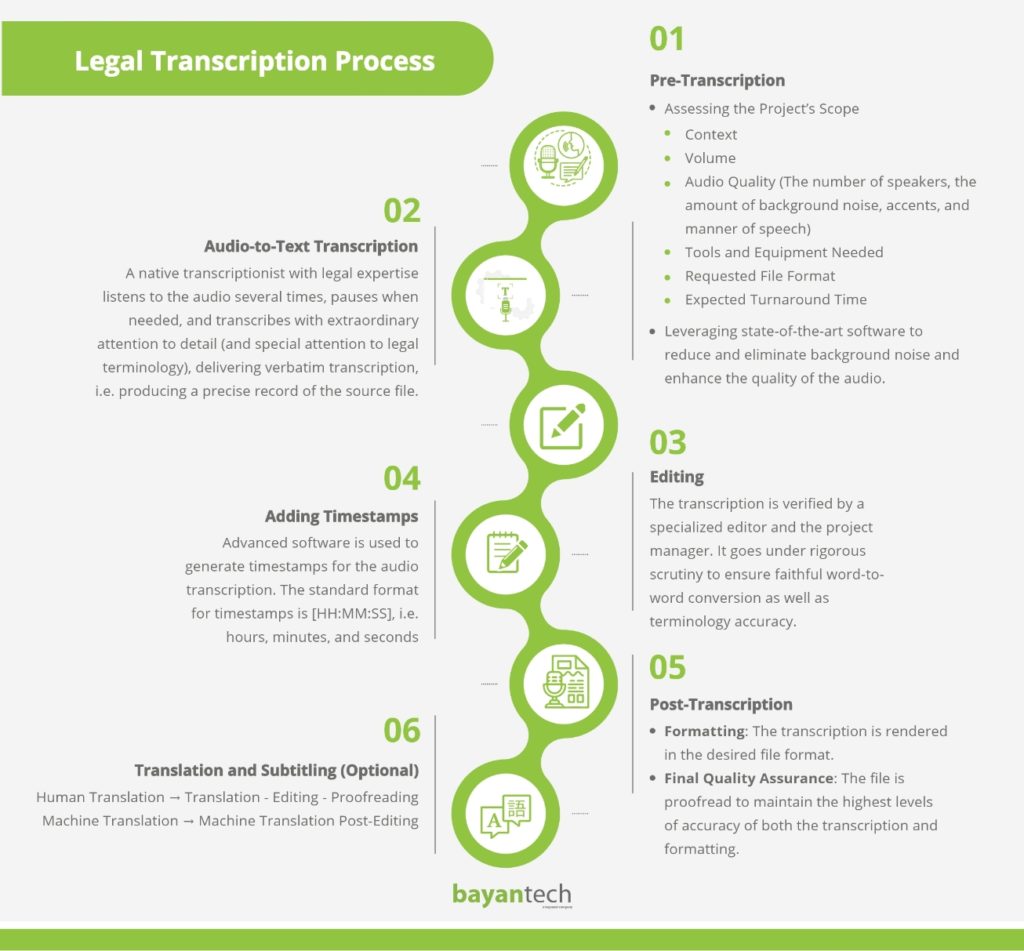 An efficient legal transcription service must offer the highest quality standard across the client experience. This includes:
Customer service engagements. 

The project managers at your legal transcription company of choice should guarantee clear and direct communication with clients. Deliverables must always meet deadlines and customers' expectations, and feedback should be properly incorporated.
Specialized native translators. 

A first-class transcription service must specialize in a variety of languages. Your provider of choice should drive amazing results, powered by a team of native language experts. Native transcribers and translators with experience in legal subjects have a clear edge over other professionals. Because they know

 

how to translate legal documents

, taking into account the legal systems of the cultures they're working with.
Precision. 

Accuracy is extremely important in legal transcription services. Improper terminology, misheard phrases, or not having a proper insight into the legal industry can result in undesirable setbacks in the legal process.
More than just translation.

 Let's say your case requires

 

translating legal documents into Arabic

, from English. The differences between the Arabic and English writing systems will require that your documents aren't just translated, but reformatted. And, if you're going to present these files before an authority, you may need to look into official formatting standards. A leading transcription company will provide you with a desktop publishing solution that fits your needs.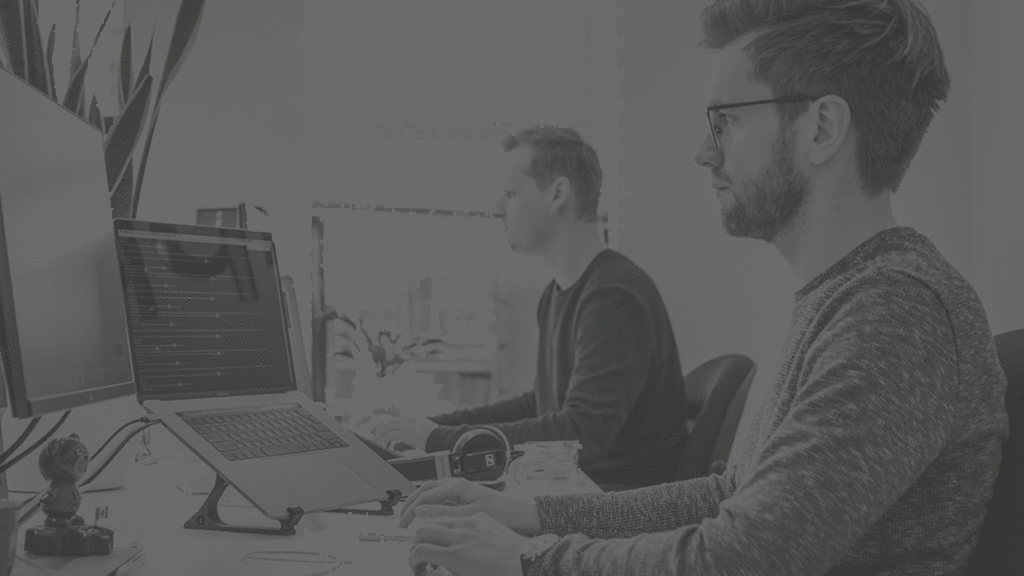 Transcription services abide by high security standards to protect their clients' sensitive information. That's why leading legal transcription services providers invest in GDPR-compliant infrastructure, and establish airtight workflows to prevent information leaks. Furthermore, transcription company staff should always work under strict confidentiality agreements.
Compliance with Your Deadlines
The more intricate the project, the more time transcriptionists will need. Under normal conditions, a legal transcription should be ready within a couple of business days. However, should there be an impending urgency, this interval can be shortened to just a handful of hours. Legal transcription services are usually prepared for a rush if necessary.
Legal transcription rates can be charged both per minute and according to project complexity. Charges, for example, can vary depending on the number of speakers recorded on the audio files. In case of exceptionally tight deadlines, a rush fee may also be applied. 
The Complete Guide to Legal Translation
Get FREE access to our informative ebooks digging into
every aspect of Legal translation.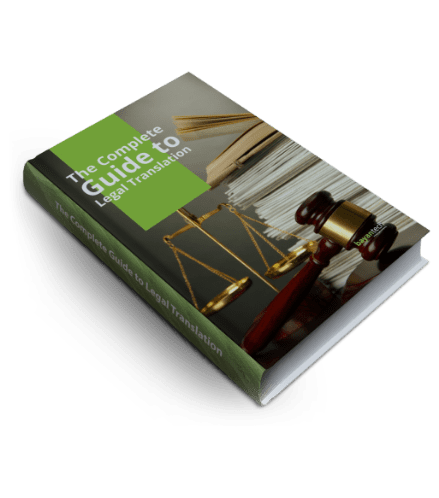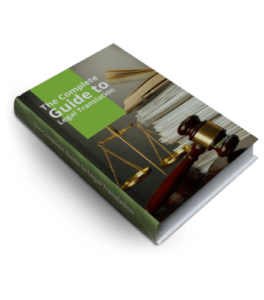 Choose The Best Legal Transcription Services Provider
Looking for the best legal transcription services? You've come to the right place. At bayantech, we work with a multidisciplinary team of experts and native translators with vast expertise in legal subjects. 
We gather almost 20 years of experience in the transcription and translation business. We've worked extensively alongside numerous law firms in the MENA, providing accurate legal transcription services at an international scale.
Thanks to our ISO-certified processes, quick response times, highly-trained staff, and cost-effective pricing, bayantech provides law firms the definitive competitive advantage. Our team is prepared to respond to your urgent legal projects, regardless of their complexity or size. Working with a rare language pair? Don't worry. We're proud to provide the best legal translation service in Dubai in more than 100 languages.  From legal transcription to legal contract translation, you can count on us.
Get a transcription service quote that best suits your needs, absolutely free. Contact us now.