Looking for how to translate medical reports? You've come to the right place. 
Medical practitioners caring for foreign patients often require medical reports that are as extensive as possible. This is especially the case in chronic or serious conditions. But medical professionals may also require medical records before non-invasive surgeries or procedures to minimize risks and ensure proper care.
In multilingual medical settings, accurate, high-quality translations aren't optional. Working with a reputable and experienced translation company is a must. Non-specialist translators can make rookie mistakes that jeopardize the accuracy of the translation (and therefore, the patient's health). Machine translation solutions can enhance the translation process, but without the intervention of a professional medical translator, results can be catastrophic. 
If you're in the process of learning how to become a medical translator, this post is for you. 

What Are Medical Reports?
A medical report is a document that compiles numerous and diverse documentation covering a person's health history. 

When a patient enters a medical institution to receive treatment, following a medical examination, the doctor in charge will create a document stating observations and registering the conducted procedures. This will be added to the patient's clinical history.
A medical report serves as a document of reference for any professionals who will assist the patient throughout their life. It may also be useful when applying for disability benefits or verifying that the patient suffers from a certain condition. 
There isn't a unified format for medical reports. Consequently, in the case of translation, the linguist needs to understand the function of the document and know how to translate medical reports functionally without any guiding visual cues.

Why Is Medical Translation Important?
Translating medical records allows a patient who is not a native speaker to seek specific medical attention abroad and return to his or her country with a diagnostic that is readable for local physicists. This is becoming more and more frequent with the advent of healthcare tourism, especially when dealing with complex diseases that require hyper-specialized treatments.
Accurate medical translation services are also required for doctors who work within multicultural areas, with patients that struggle speaking and reading in the local language. Providing these patients with medical documentation in their native language empowers them and puts them in charge of their treatment. Translating medical records may also be necessary during certain immigration processes. In these cases, medical translation services also produce medical and healthcare documents that meet local regulations. For example, applying for the United States Citizenship and Immigration Service requires a certified translation of your medical history to be sent along with Form I-693.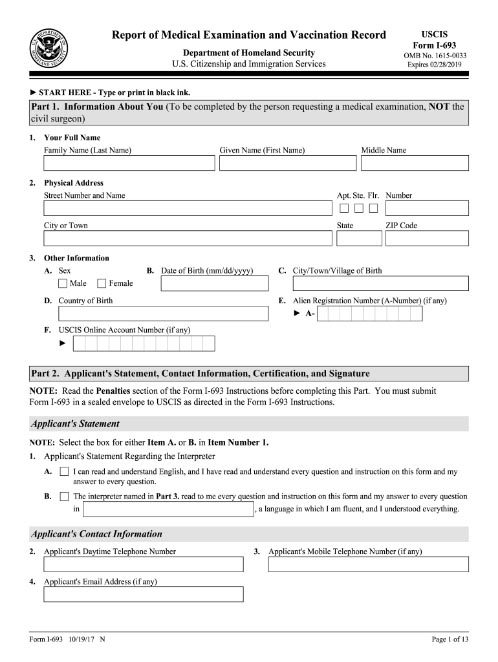 Put shortly, the importance of medical translation lies in the fact that an increasingly globalized and interconnected world creates the need for multilingual actors (medics, scientists, patients) to communicate with each other. And, considering that people's health may be on the line, an accurate and careful translation is absolutely vital.

Why Are Medical Reports so Difficult to Read?
One of the most frequent medical translation challenges that linguists face is having to deal with a doctor's handwritten texts. As a general rule, handwritten texts are more difficult to read than typing, but in the case of medicine professionals, it becomes even harder. 
Medical professionals' notoriously hard-to-read handwriting has been attributed to numberless causes. Some have proposed that it's the consequence of quick note-taking during their education. Another theory states that to avoid patients from reading their medical documentation and making erratic decisions, medical doctors use a complex writing technique that only other doctors can read.

Since handwritten text sometimes can't be read by an OCR (Optical Character Recognition)scanner, if you're still struggling with translating medical reports, you will need to ask for help. You may find assistance from a doctor or pharmacy staff. In ideal conditions, you should contact a professional from the same institution as the author of the text, since some abbreviations vary from clinic to clinic.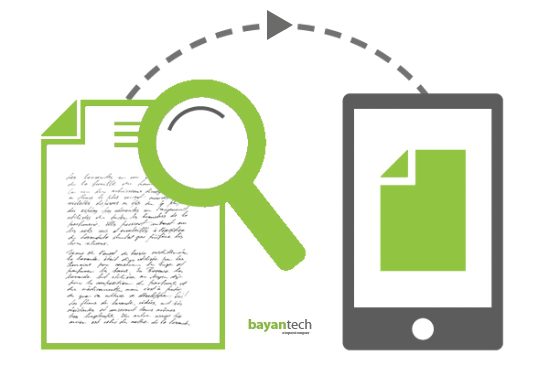 How to Translate Medical Reports
Before you get started, there are three steps you should take to guarantee an accurate result. Let's take a look at the preliminary steps of medical report translation.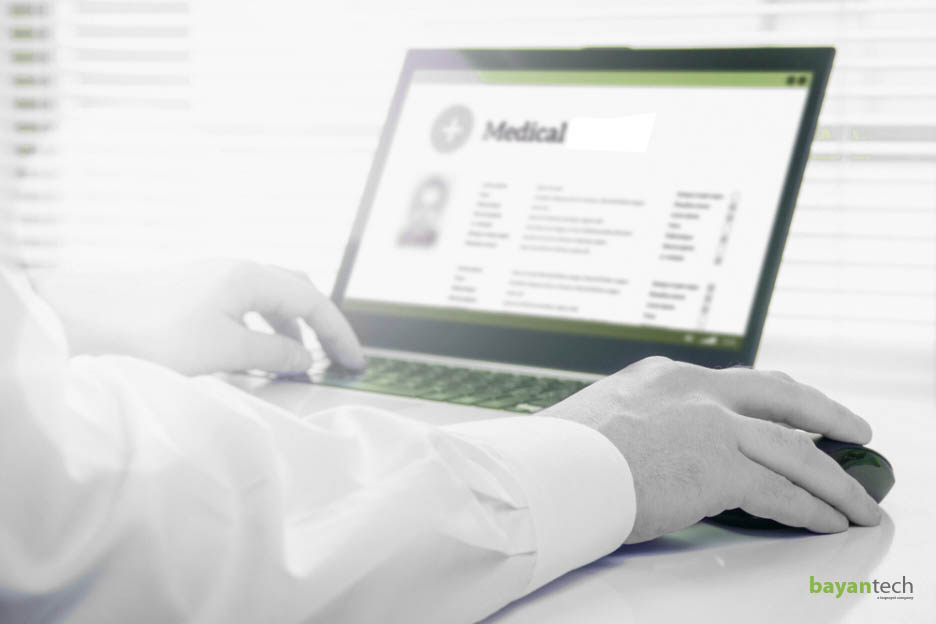 Define what needs to be translated
When a doctor files a report, he or she may have to include a lot of routine information that can be irrelevant to other professionals. Take into account the needs of the doctor or the medical center that requires the translation. Regardless, when a medical report is required to assess the progress of a  specific condition, the original institution will most produce a report that focuses on the illness or covers a very specific period of time.

Prepare the text
As we pointed out before, the most handwritten text needs to be examined by eye, since it's impossible to pass it through an OCR scanner. So, first of all, you need to transcribe it to an editable text file format. Most translation tools work with most text file formats. 
When setting your deadlines, take into account that manually transcribing handwritten notes will take time. Especially, if you face difficulties trying to figure out what the text reads.
For medical reports that are neither handwritten nor in a text file format, the use of an OCR tool will streamline the process. But don't hurry: there's still the need to check for any mistakes in the scanning. Sometimes, OCR software won't recognize some characters or will severely affect the text's layout. These instances foreshadow what you'll find out if you look into how to translate medical reports automatically: Automated solutions can streamline our process, but their results are far from perfect.
Build a glossary
Just like all technical texts, medical reports contain highly complex terminology. Accurate and consistent terminology usage is key to keep the medical text clear and safe to use in the medical decision-making processes. You should build a glossary of commonly used terms and implement it consistently throughout the text to avoid ambiguities.
Medicine professionals have a vast knowledge of medical terminology and abbreviations, but they lack the means to translate them into another language. Similarly, a professional translator with no medical background will struggle to understand complex medical terms, let alone translating them. Proficiency in a language pair (and even translation training) may not be enough for someone to be a proper medical translator.
This is why translating medical reports and literature should only be left in the hands of medical specialists. Professional medical translators are experts in both clinical and language subjects. Additionally, medical translators need to keep up with the latest medical advancements, since terminology will change along with technological development and research.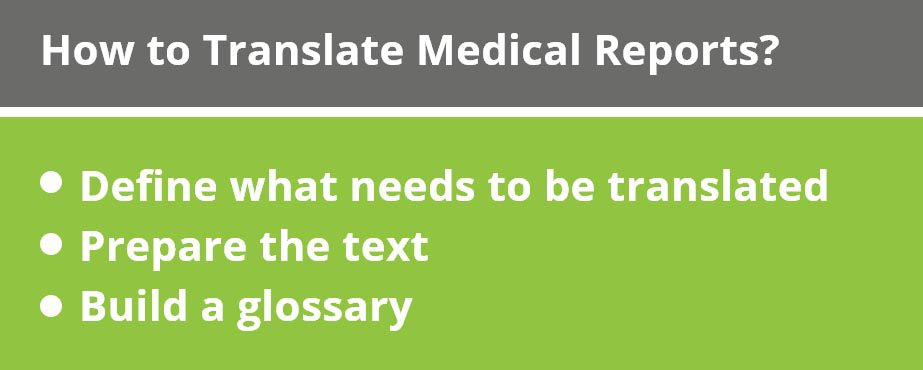 Can Medical Report Translation Be Automated?
Whether you're a newbie translator, a patient, or a medical translator, you may be looking into how to translate medical reports automatically. If you need an immediate answer: No, fully automating medical report translation (with good results) is not possible as of 2021.

Automating the translation of a medical record is a risky task. Most free-to-use translation software will hurt the quality of the text, translating word-by-word and filling the barely readable material with extremely dangerous inaccuracies. Even when using these tools to "speed up" the process, you will find out that correcting and checking the overall consistency of the text will take you longer than a manual translation.
Sign up to our newsletter to receive the latest blogs and news.

The Risks and Benefits of Automated Medical Report Translation
Aside from the lack of accuracy when translating medical records, using tools like Google Translate requires submitting sensitive information directly into the internet. In professional settings, this type of information mishandling is unacceptable. 
But this doesn't mean that you should completely shy away from automation. Professional-grade machine translation tools can be useful, save you some time, and ensure consistent terminology management. For example, a translation tool with automation functionalities could automatically replace certain words for the corresponding acronym in case there is one.
Overall, the use of automation alone is not advisable when translating medical reports. With a perfectly composed glossary and extensive editing and proofreading to follow, machine solutions can carry out repetitive translation tasks. By partially automating the translation process, translators earn a time-management advantage. They can spend more time on the tasks that can't be automated, thus resulting in a high-quality translation. 
The time-saving powers of automated translation can also result in a more cost-efficient translation process.
How to Translate Medical Reports as a Medical Practitioner
Perhaps you've stumbled across this post, not as a medical translator in training, but as a practitioner in need of medical report translation. As we explained before, the sensitive nature of medical subjects requires the involvement of a professional. If you need to translate medical documents, the wisest choice is to contact an experienced translation company. The expertise and skill needed to successfully translate a medical report can't be learned in a rush. 
Bilingual medical professionals may have the subject matter expertise necessary to handle the terminology at hand. But translation is about more than just word-by-word translation. Sometimes, the languages at hand are extremely different from a logical and structural standpoint. Depending on their language pair, professional translators will study problem-solving strategies to navigate the limits of the languages at hand and produce translations that read like original texts. While, as a medical professional, you may be able to produce a safe translation of a text, it's important that you understand these potential limitations. As Mark Twain once wrote: 



How to Translate Medical Reports as a Patient
If you're a patient, translating your own medical documents is not recommendable under any circumstances. Those in the healthcare field study numerous years to build up a solid notion of how the human body works. Medical professionals are versed in anatomy and chemistry alike. Sure, you can guess some formulas and look for medical dictionaries to seek a translation of a complex word, but by doing so you're putting your health at risk. Especially, if you don't have a background in languages. 

Partner up with a Professional
How to translate medical reports effectively as a non-translator? The best option is hiring an experienced translation company. 
While professional translation may be more costly than DIYing, it minimizes the potential risks associated with translation to such a degree that it's absolutely worth it. On the other hand, a translation company that is partially automating its processes should be able to produce high-quality translations within your budget.
At bayantech, we provide medical translation services powered by the latest technology, specialized project management, and professional medical translators. 
We are a leading translation agency with more than 15 years of experience in the medical field. We've worked with the likes of the Mayo Clinic and the Arabian Healthcare Group.
Get in touch now, and leave your medical documents in professional hands. 
Are you a Medical Translator in Training?
If you're a linguist specializing in medical language services, we've created a whole collection of posts to help you contextualize your practice and sharpen up your skills.
Are you new to the medical industry? Discover the

pillars of life sciences translation

testing

In

"Medical Translation: an Anti-Epidemic Soldier"

, we delved into the role that language services played in the reaction to the Covid-19 pandemic.

How do healthcare providers handle translation when there isn't a specialized linguist available? The answer is

back-translation

.

Localization is one of the most complex, important, and demanding language services. But the results it brings make the impossible possible. If you don't know where you may fit in the language industry yet, our introduction to

medical software localization

may be helpful.

Are you looking forward to a future in medical research? We've created a guide into

clinical trial translations

that's the most solid introduction to the basics you will find.