In recent years, post machine editing has taken a central role in the best translation companies. And for businesses and brands that want to convey valuable, multilingual content to global audiences, it never hurts to add some extra layers in the Quality Assurance process.
Thanks to breakthroughs in neural machine translation technology, translation and post machine editing processes have changed forever. The profile of leading translation agencies has evolved alongside these new technologies. And post machine editing has become an essential adhesion to provide a complete service portfolio.
The implementation of high-impact technologies such as Machine Translation does not undermine or reduce the role of human translators. In fact, one could say that machine translation tools are aides to the translators, not the other way around. These tools aim to simplify and improve the translation, shifting the focus of translators from repetitive tasks to the contextual and creative.
In this post, we'll tackle what post machine editing is, where it fits in the translation process, three useful approaches, and some best practices. Let's begin.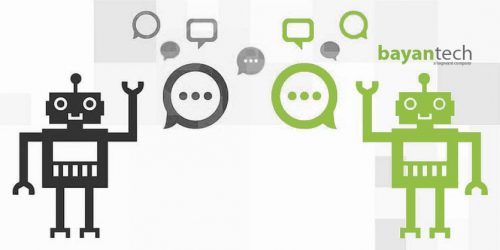 What Is Post Machine Editing?
Thanks to the massive adoption of machine translation (MT) technology as part of the CAT Tools repertoire, human translators can now boost their productivity by automating repetitive tasks and quality checks, either on the entirety of a project's files or on a specific segment. If you use machine translation, post machine editing will be necessary. 
While machine translation tools in general (and those used in professional settings specifically) have experienced an extreme increase in output quality through the last decade, the products of MT are yet to be perfect.
MT usually underperforms when applied to extremely nuanced, culture-specific texts. And that's why Post Machine Editing specialists are so valuable. Post Machine editing is the process of editing the MT to make sure it meets quality standards.
Of course, machine translation post-editing (MTPE) and translation are two different linguistic processes. Translation involves the translator carefully reading the source text and creating the entire translated version, which requires a certain amount of time and research.

A translator performing Post Machine Editing, on the other hand, will read the source text and the translated text carefully, comparing them. He or she will pay special attention to grammar, spelling, punctuation, syntax, and style, looking for omissions, mistranslations, or errors and editing the translated version to produce a final, good quality output.
Depending on the configuration of your translation engine, when performing post machine editing, you could automatically feed the MT engine with corrections, specific terminology, and preferences set by that particular translation project, thus making future outputs much more accurate. 
It's worth pointing out that, while automated solutions have come a long way, thinking about MT from a framework of Human Translation vs. Machine Translation is inaccurate. At least for the time being, machines can do a translation project's "heavy lifting", while only humans are able to take care of the contextual and creative aspects.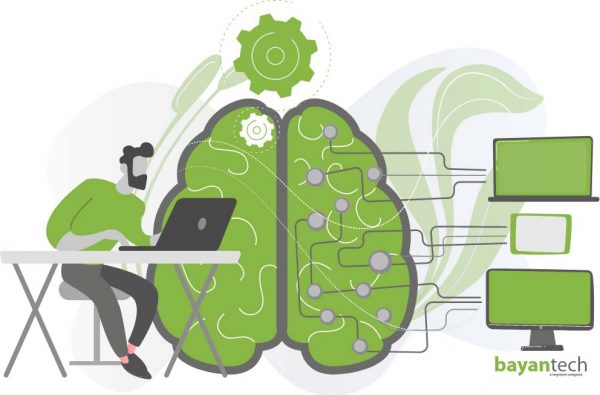 3 Approaches to Post Machine Editing
Now that we have a common definition of Post Machine Editing, let's discuss 3 possible Post Machine Editing approaches. In this section, we'll further examine the real-life dynamics post-editing of machine translation (PEMT) to give you a richer and fuller picture.
Let's imagine that a company develops its own MT Engine. There are two possible paths to take from here:
If the enterprise chooses to delegate the Post Machine Editing process, the language service provider will be dealing with a unique Machine Translator, and with unique translation needs.
It will be extremely important that the LSP understands:
The quality of the final text will depend on both the skill and resources of the LSP and how well the Machine Translation accommodates all the aforementioned characteristics of the text.  
Need help finding the Post Machine Editing
service for you?

Get our client guide and take your search to the next level.

Thanks to the accessibility of some translation technologies, freelance translators today tend to use Machine Translation, amongst other tools. Without an overseeing agency or project manager, the translator will decide which translation management systems and tools to use and how to use them.
Of course, the translator must inform the client regarding what type of MT engines will be used and also discuss specific criteria with them. For example, using a public access cloud-based, like Google Translate, to translate legal or medical documentation can jeopardize the privacy of the material. 
Language Services Providers & PEMT
It goes without saying that developing specific MT engines for every translation project would require a large amount of financial and technical resources. Therefore, most language service providers (LSP) implement domain-specific engines. These engines are developed by vendors who specialize in building the best translation technologies.
The result of the Machine Translation will be delivered from the MT engine to the LSP post-editors so they can start working on the material. Some leading MT engine developers provide LSPs with an API key so they can integrate the engine with their translation management tools. 
From this approach, each post machine editing process will be tailored to meet the client's specific needs. Each translation project differs in goals and required level of post machine editing, therefore the number of translators and post-editors and the use of translation technology will depend on the specificities of the source text. Machine translation post-editing rates may also vary from LSP to LSP and from project to project.
Machine Translation, combined with post machine editing, brings together the best of both worlds: the speed of MT to process large amounts of text and the finesse and detail-oriented perspective of highly trained translators. 
If you found this post while searching for translation services that provide MTPE Translation, or you're a translator in training intending to learn more about the post machine editing process, the following section on our MTPE best practices will be of great value to you.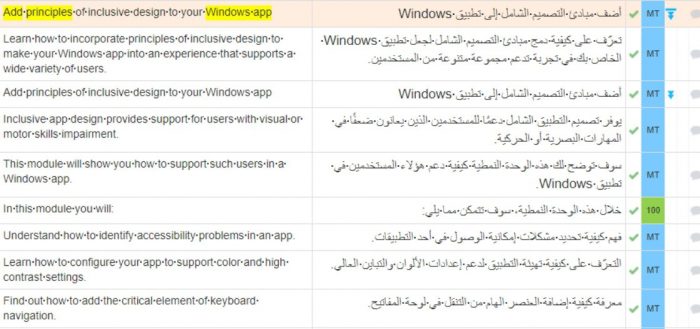 Post Machine Editing Tips for Clients
Optimize your Source Text for Translation
The rigorousness of the source text will most definitely affect the output and, consequently, the amount of post machine editing work necessary. Thus, to always prepare your material with translation in mind is a key strategy.
What does this imply? Well, first keep in mind that errors in the source text will end up seriously damaging the translation process. Therefore, it must be written conscientiously, avoiding any grammatical or syntax mistakes and using consistent terminology and the appropriate format.
Other useful tips to produce an MT-friendly text are:
MT technology still can't process these nuances and convey coherent results. Keep it as simple as possible, human translation will do the rest.
Provide your LSP with Support Material
Your LSP is likely to require style guides, internal glossaries, or examples of previous translations to grasp the tone and focus of your text, aside from guidelines you may have suggested in conversation.
Providing the LSP with any relevant material to support your project is key. 
Sign up to our newsletter to receive the latest blogs and news.
Key Best Practices for Post-editing Machine Translation
A flawless, solution-driven post-editing machine translation strategy should always count with the following processes:
A Deep Analysis of the MT Output
It all should start with

analyzing the source material and planning an efficient translation workflow

.
When conducting post machine editing, the difficulty of every stage of the process should be assessed at the very beginning. What does this mean? The better the quality of the original output, the lower the post machine editing load will be, facilitating a cost-efficient workflow for the entire project. 
But, if the original output is poor, the post machine editing workload will be high, the project will be longer, and associated rates will be higher. 
Having a realistic idea of the output, the project's quality standards, and the work it will require to reach them is key.
The Right Translation Engine
If the project includes translation, not just Post-Machine Editing, a cutting-edge MT Engine can make the process much simpler.
There is a large portfolio of translation engines, and new ones are being developed almost every day. Choosing the right one that meets your standards and the requirements of your project is crucial. Some work with specific language pairs or subject matters, so keep that in mind. Consciously choosing the engine will largely decide how easily the translation will flow, saving you both efforts and money.
A Thoroughly Designed Post Machine Editing Strategy
There are two possible approaches to post machine editing: Full Post Machine Editing and Light Post Machine Editing.
In Full Post Machine Editing, the output is carefully and thoroughly edited, paying special attention to every detail, as to avoid even the smallest mistake. This approach focuses on the accuracy and readability of the text, taking into account:
This type of post-editing focuses on making the text look locally made, aiming for the reader to think that it was originally created in their native language.
Light Post Machine Editing
This post-editing style isn't only time saving but less resource-intensive to guarantee the best readability. While this approach produces fast and cost-effective results, the potential consequences of such a superfluous edit need to be considered.
The Optimal Post-Editing Tools
Both post-editors and project managers must know a wide variety of CAT tools in depth and know how to apply them to best meet project goals. Thanks to technological advances in translation, CAT platforms now come with support for post-editing.
Here's a list of some post-editing tools that professional LSPs often rely on:
And speaking of QA, you're welcome to read our Quality Assurance Policy to further understand how we work and what values drive us to accomplish the strongest Post Machine Editing work.
Get the Post Machine Editing Services That Your Business Deserves
Understanding how Translation Management Systems operate and knowing where to draw the line between machine translation and human work is what makes a leading translation company stand out from the crowd.
At bayantech, we not only implement the latest and most efficient cutting-edge translation technologies, but we also build teams of native-speaker translators with in-depth knowledge and expertise on the area of your choosing.
All of our projects throughout the last two decades were specially designed to meet the unique needs of each of our long-term clients. We have proudly worked with industry giants across the MENA region and beyond, nailing their translation projects every time. No matter where you are, or what language pair you need, we're the expert company you should call.